Quartzite of the Week: Classic White Quartzite
by Dean Gemmell
Posted on August 03, 2017 07:00:00 AM
Tweet
---
When you're choosing countertops, both quartzite and engineered quartz will be undoubtedly surface during your search for the ideal material.
Despite the similarities in their names, quartzite and quartz are not the same. Quartzite is a natural quarried stone, a metamorphic rock that begins as sandstone, with quartz crystals fused into it by a combination of heat and pressure from the earth. Quartz, in contrast, is an engineered material that is manufactured from stone chips, resins, and pigments. Both materials have terrific qualities and benefits — choosing one or the other is all about your specific needs.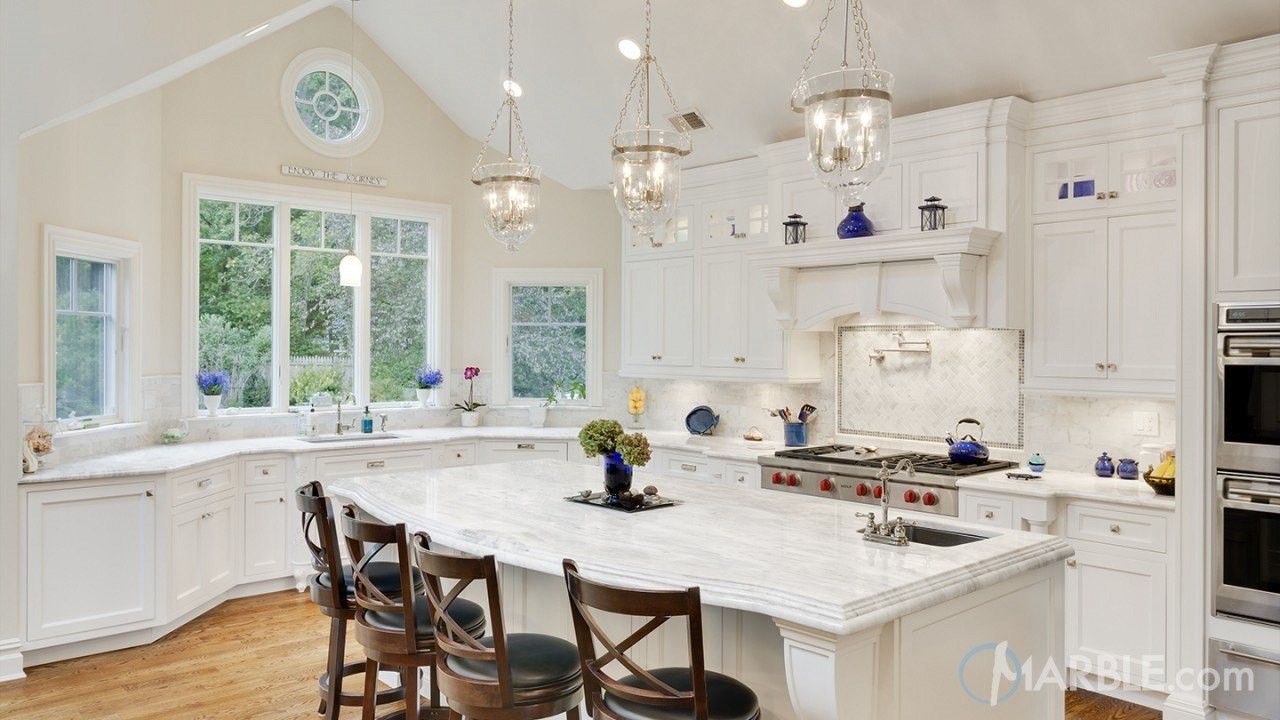 Classic White Quartzite Kitchen Countertops
Looks like Marble, Wears like Granite
The hardness and durability of quartzite can be fairly compared to granite — by some measures, it's an even harder material — and that's precisely why many people choose Classic White quartzite for their countertops. The look of this material is very close to marble but will endure like granite.
Within any selection of slabs that are considered Classic White quartzite, there are subtle variations when it comes to veining and overall color. Much like, once again, marble. While the dominant color in most Classic White quartzite is white, some slabs tilt towards grey while others seem imbued with cool blue tones. This only reinforces the need to work with a supplier that has the resources and the capital to maintain a huge inventory, so you are presented with a wide range of choices.
Kitchen Islands in Classic White Quartzite
A kitchen island countertop is an ideal location for Classic White quartzite. First, there's the durability — this material will hold up to heavy activity, whether the island is being used for food preparation or entertaining. A quartzite countertop will stand up to heat — don't worry if that hot pot lands on it — and it's non-porous so it resists stains as well. A kitchen island is also a great spot because Classic White Quartzite looks so much like marble — and we've all envied the marble counters of television chefs.
Classic White Quartzite in the Bathroom
Another place where marble countertops are especially popular is in the bathroom. For good reason — a master suite with a thick slab of marble projects an image of old-world elegance like few other materials can. The drawback? Marble is prone to wearing more than most other materials. For people who are dead-set on marble counters, that's a trade-off they're willing to make. If you're not, a quartzite vanity or quartzite countertops in Classic White quartzite can deliver that look you crave — without the concerns about staining and durability. Toothpaste, water, makeup, lotion, nail polish — Classic White quartzite will hold its stunning looks no matter what ends up on it. If you think about your master bath as a place of serenity, a spot to relax and unwind after a long day, the last thing you want to be is concerned about how your countertops are holding up. With a Quartzite vanity, you won't have to.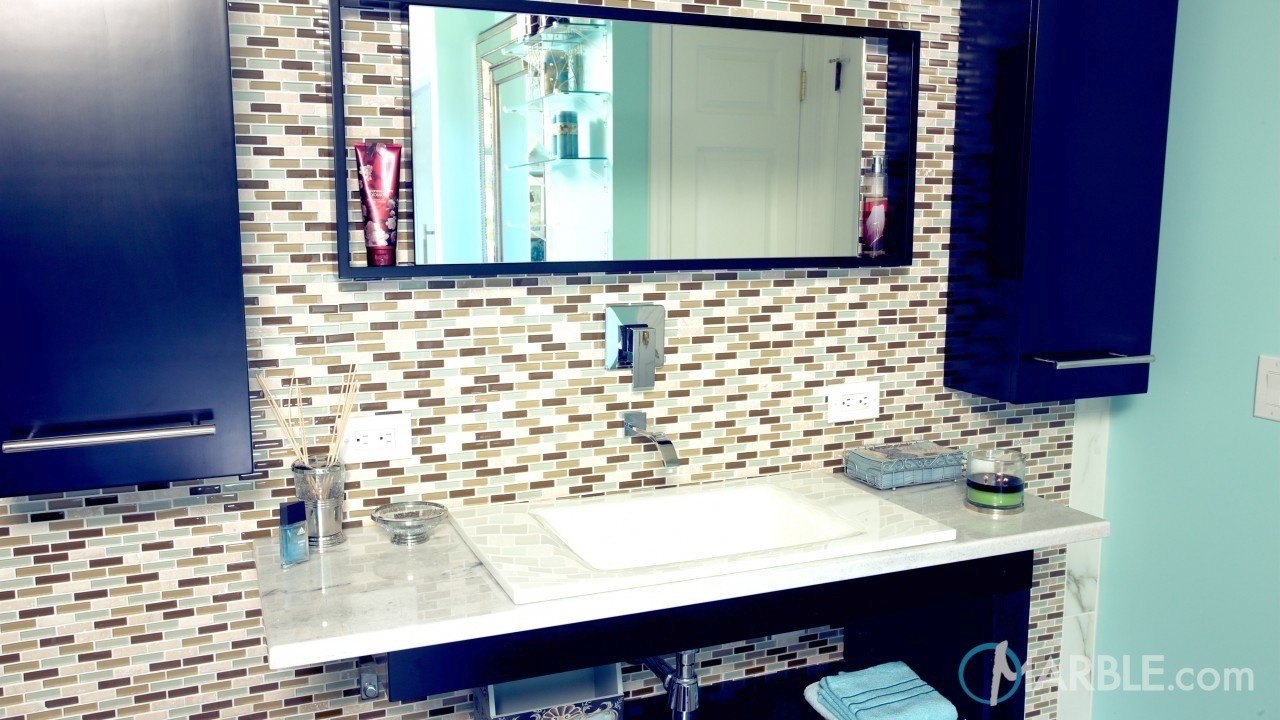 Classic White Quartzite Bathroom Vanity Top
A Beauty All its Own
Despite all the comparisons to marble, it's worth noting that Classic White quartzite has its own special appeal. This stone, typically quarried in Brazil or India, is stunning, filled with rich detail and beautiful contrast. Sure, it's practical — resistant to heat and stains, a hardness that ensures it will last — but Classic White quartzite countertops will feature extraordinary veining with flecks and swirls that are the artwork of Mother Nature. With regular sealing, it will maintain a brilliant polished look and bring a timeless appeal to a room for years to come.