Quartz vs. Granite
Tweet
---
Fully immersed in planning your kitchen or bath design or upgrade, you've finally narrowed down the options for the countertops: granite or quartz? This is not a clear-cut decision, so the key is to get a complete picture of each one so that your decision, while indisputably perfect, will be informed as well.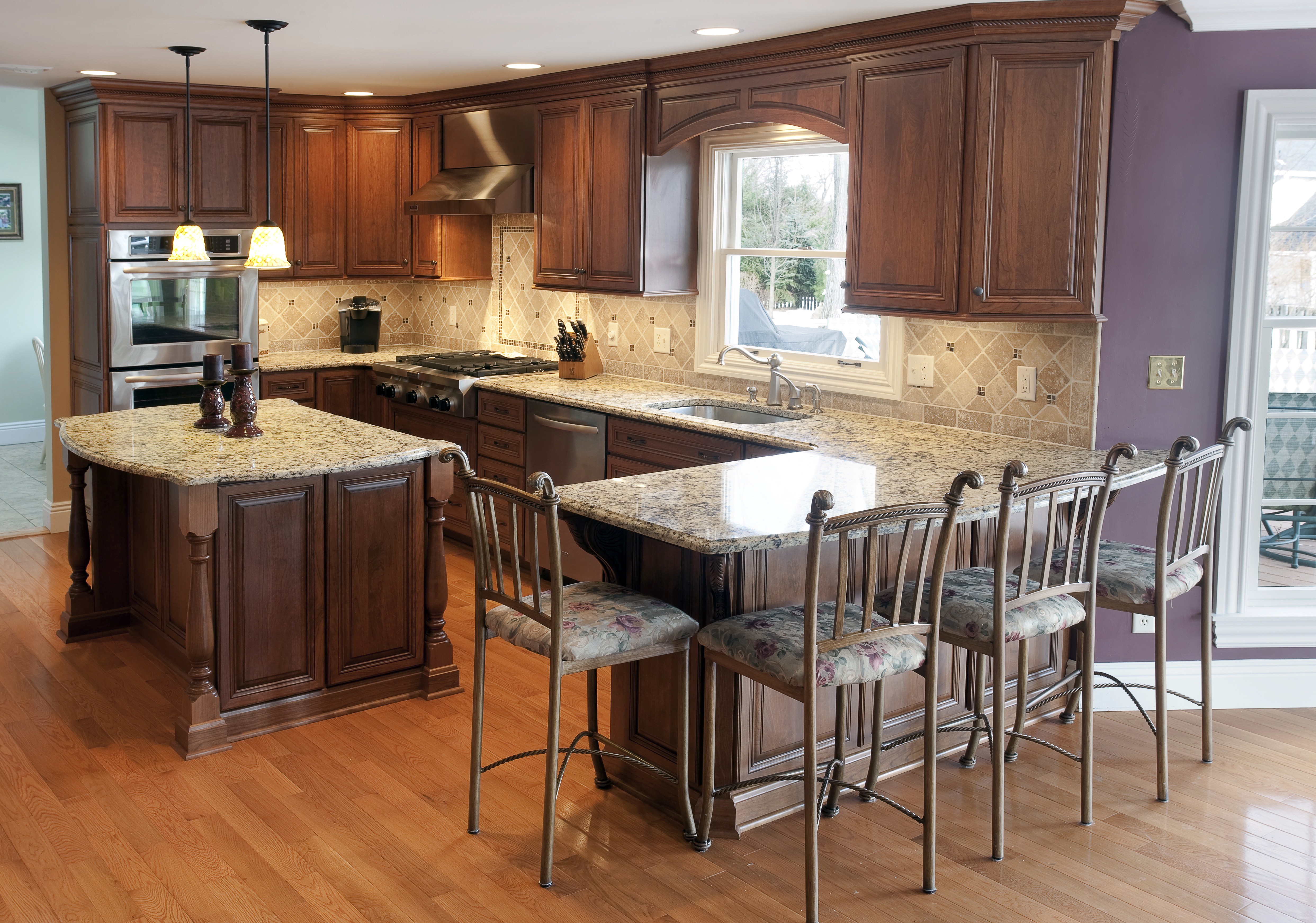 Giallo Napole Granite Kitchen Countertops
Granite countertops continue to be in high demand for their unique beauty and durability. Quartz, however, is the new kid on the block in terms of popularity for kitchen and vanity countertops. Often referred to as an engineered stone, quartz countertops are similar in performance and appearance and performance to granite, but they are two very different materials.
Solid Stone vs. Engineered Stone
Granite is an igneous rock comprised primarily of quartz, feldspar, micas, and an assortment of other trace minerals. It's these minerals and the variation in their quantities and placement within the stone that gives granite its multitude of colors and patterns seen in granite countertops. Granite is mined from pure rock, sawn into slabs or processed into tiles and then polished. If your heart is set on authentic stone kitchen countertops, then granite is your choice here.
Quartz countertops are man-made, engineered using crushed quartz (typically 92 to 94 percent by mass) mixed with polymers and resins and pigment for color. The manufacturing process creates a highly durable, artificial rock, without the pores or cracks commonly seen in granite.
How do they look?
Both materials have their strong points, and both are amazingly beautiful. Every granite slab is unique, with natural variations in the stones hue. Granite is available in colors ranging from earth tones like Giallo Napole granite to greens like Butterfly Green granite, blues, and reds like Red Ravel granite. The color of quartz is far more consistent and available in a wide range of colors also, given that they are artificially produced.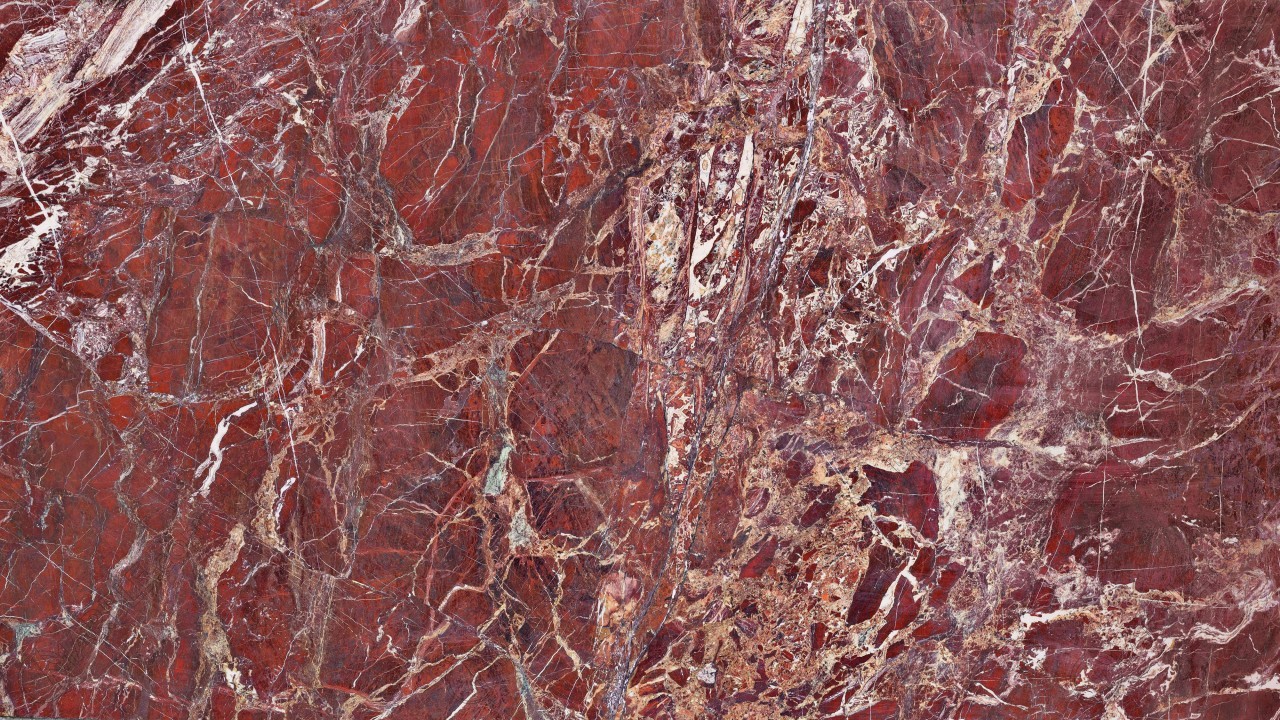 Red Ravel Granite
What do they cost?
Countertops, in general, are an investment intended to last a lifetime. Additionally, the prices of granite and quartz countertops and vanities continually change because they both can be imported from overseas which makes their cost dependent on petroleum prices and origins.
How "green" are they?
Quarrying granite countertops produce fewer carbon emissions than the production of quartz countertops, giving it a slight edge in this area. Neither one emits any significant amount of radon or other volatile organic compounds. Quartz can also be manufactured using waste materials as opposed to quarrying new.
How easy are they to maintain?
Regardless of whether it's natural or engineered, stone seems like it should be fairly maintenance-free. It's not. Both quartz and granite materials require maintenance, although quartz does not require sealing, which granite does upon installation and then on a regular basis.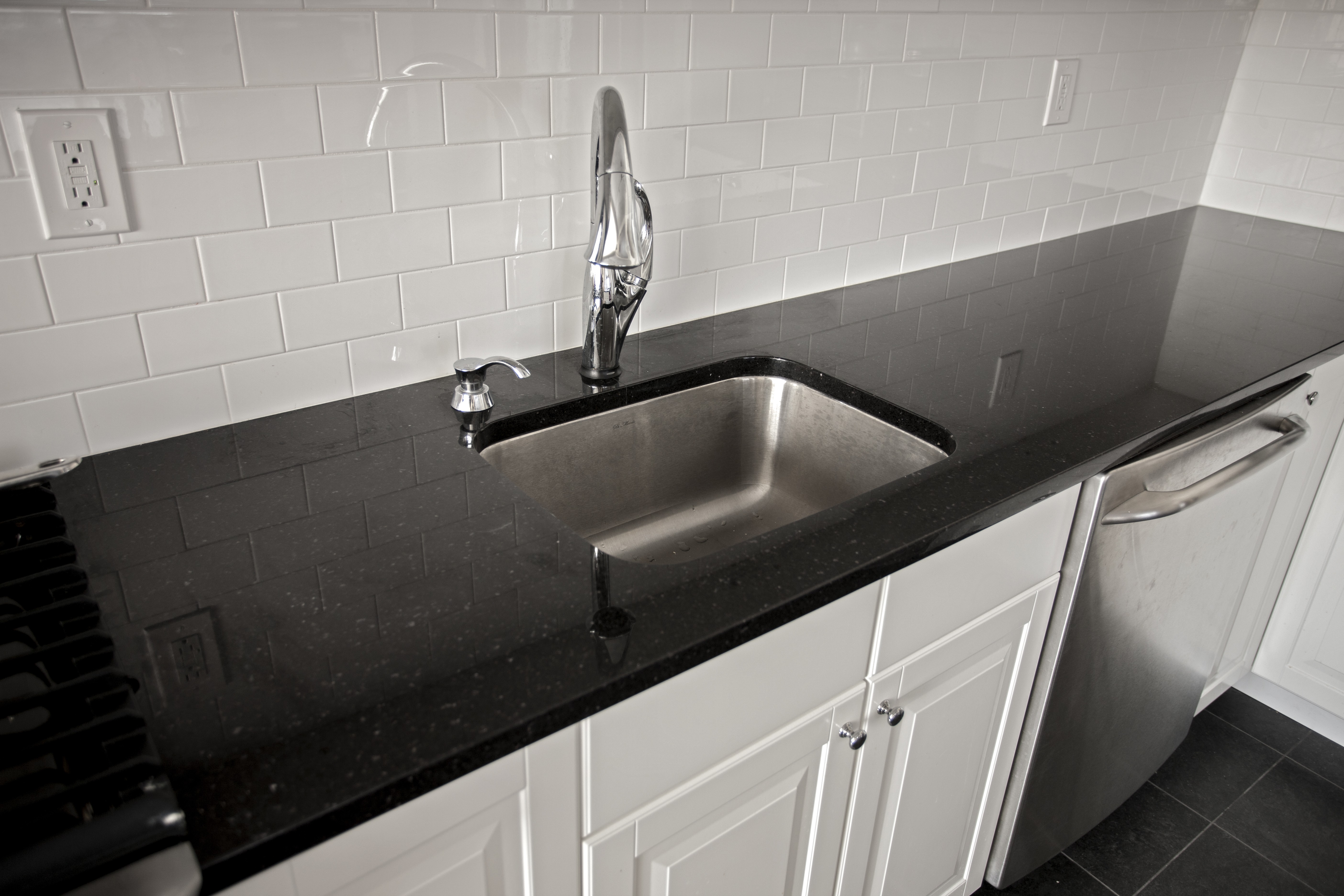 Vanilla Noir Caesarstone Quartz Kitchen Countertop
How do they compare in durability?
For all their beauty, granite and quartz do have its weaknesses. Granite is more prone to staining, although sealing helps mitigate this, and it can chip or crack more readily than man-made quartz. Quartz, by comparison, has had these flaws engineered out of it; in fact, it was designed specifically for heavily used kitchen conditions. Quartz, however, If used as kitchen countertops, does react to high temperatures, so you would want to make sure to use trivets or hot pads when laying hot pots and pans down on this material.
In conclusion
Granite is the real deal, for homeowners who seek out and enjoy natural materials in their home, this is the one, while Quartz is a non-porous material and easier to keep germ-free, a priority for homeowners with small children. For those for whom engineered work just as well as natural. So which is the right one for you? With this information, you're ready to take the next step and decide.