Top Reasons We love Quartz
by Marissa Sese
Posted on February 21, 2018 12:00:00 PM
Tweet
---
Are you considering a kitchen remodel or thinking about updating your countertops? Quartz is moving its way up to the top of the list of most popular kitchen countertop stones. How could you not consider this stone to be installed in your home? It is durable, has consistent patterns, won't stain, and some varieties have the same look of marble with beautiful flowy veins.
When quartz was first made in the 1960s, the available colors were very simple and dull. They were only made of shades of tan and other neutral colors. Today, there are many stone colors available for you to choose from. Also, the durability of the stone has been attracting many homeowners. Granite and marble are still popular countertop options but quartz countertops seem like a better fit for those busy families and people who can't seal their marble and granite countertops regularly.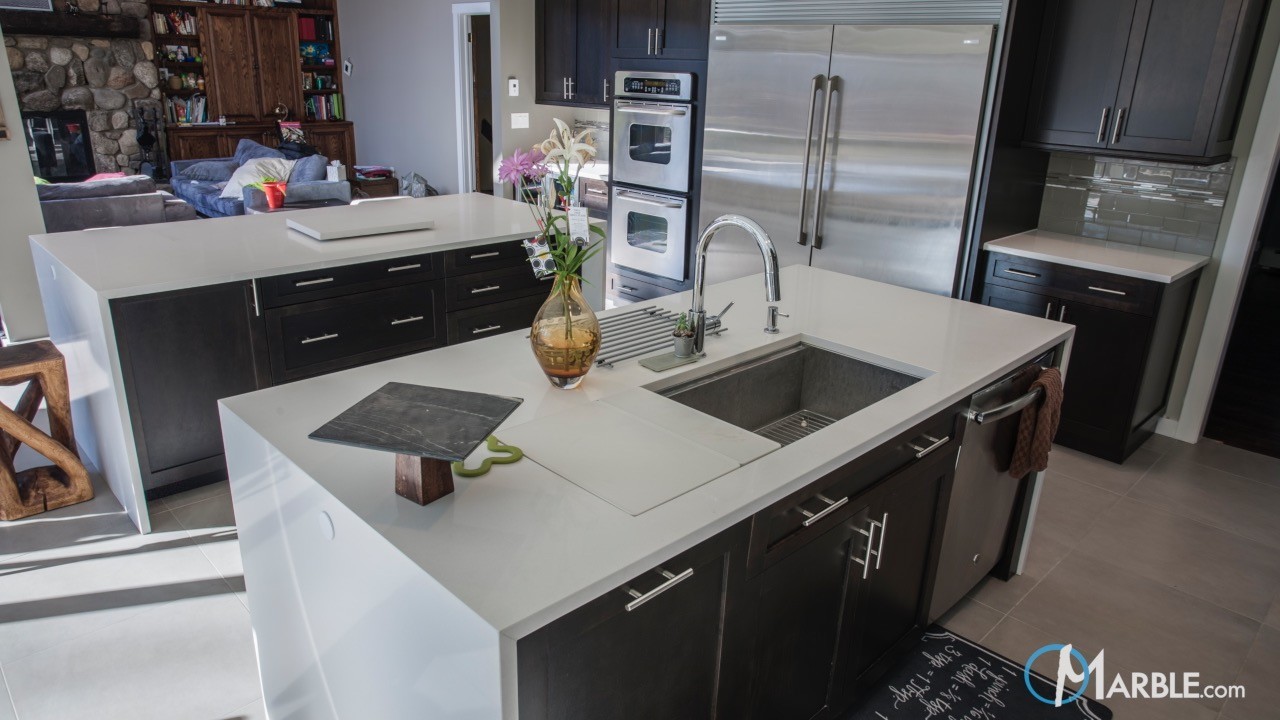 Quartz stone is made with 90-94 percent ground quartz and 6-10 percent a mixture of resins, pigments, and polymers that form a hard surface similar to granite. The quartz that is ground to make this stone is a natural hard mineral while the mixture that binds it makes the stone slab very durable. It scores up to a 7 on the Mohs scale while marble can score a 3-5 depending on the hard minerals that are in the stone. Granite also ranks a 7-8 on Mohs scale. This is one of the reasons granite continues to be the most popular natural stone for countertop installations.
So, why are some people choosing quartz over granite you ask? Busy homeowners don't have the time to regularly seal their stone. Sealing helps to prevent any liquids from penetrating your natural stone. Even then, it's not 100% guaranteed that acidic liquids like lemon juice, wine, or vinegar will not discolor your countertops. If you're absentminded, you wouldn't want to take your chances on forgetting to seal the stone, making it more susceptible to stains and etching. Quartz seems like a better option in that regard. This engineered stone does not require sealing.
Quartz is somewhat heat resistant too. It can withstand high temperatures but we recommend that you take caution with hot pots and pans. While you can place hot pots and pans directly on granite kitchen countertops, we advise you use hot pads or towels when you have quartz kitchen countertops. The direct heat may affect the resin. This is also a reason we don't recommend this stone for use as outdoor countertops over granite countertops. Granite is definitely the better option for your grill area and other outdoor applications.
If you are considering quartz countertops for your next kitchen upgrade, Venastone has many options for you to choose from. The most popular quartz stones are, of course, the stones that look like marble like Vena Calacatta Infinita quartz and the Vena Statuario quartz.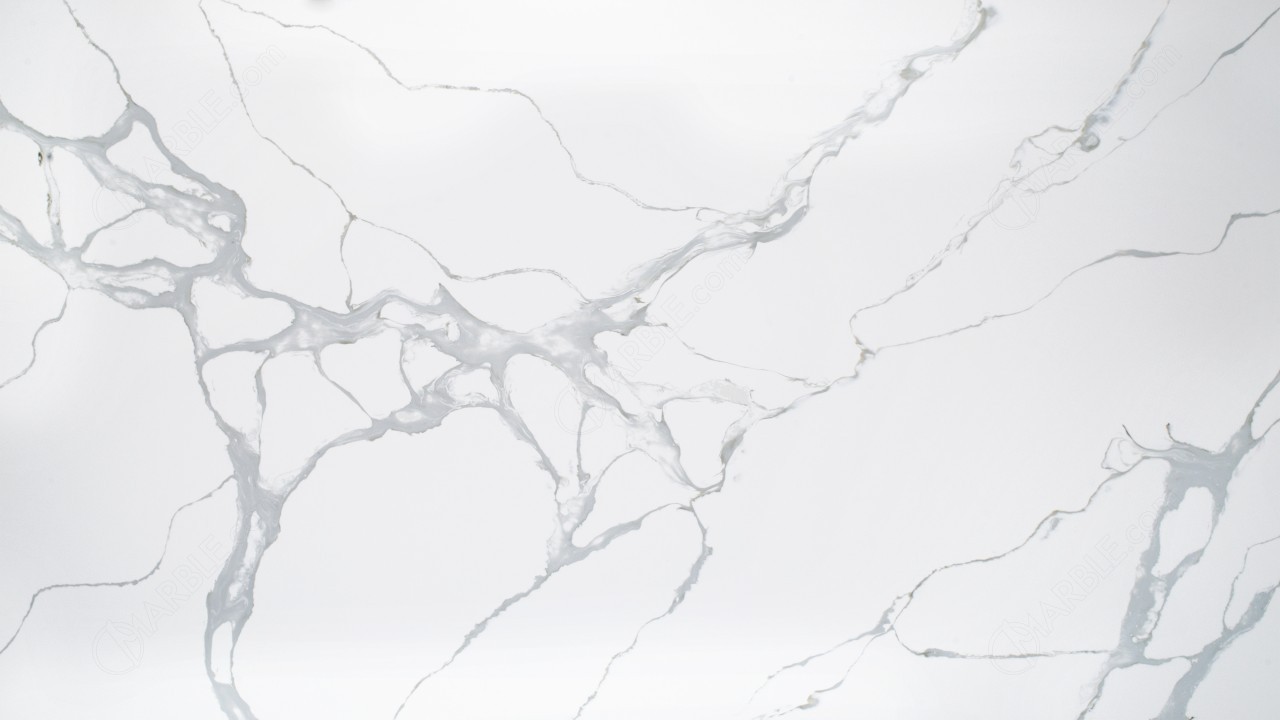 Quartz is a durable and lasting stone fit for any kitchen countertop. Marble and granite are great stones but quartz does give them a run for their money. You don't have to worry about sealing or staining. So instead of stressing about spills and cleaning them up fast, you can concentrate on that new recipe you have been wanting to try and enjoy your kitchen countertops while sipping on a glass of wine. And if you happen to get a splash of wine on your countertop, it won't be a problem.