Popular White Granite for Your Home
Tweet
---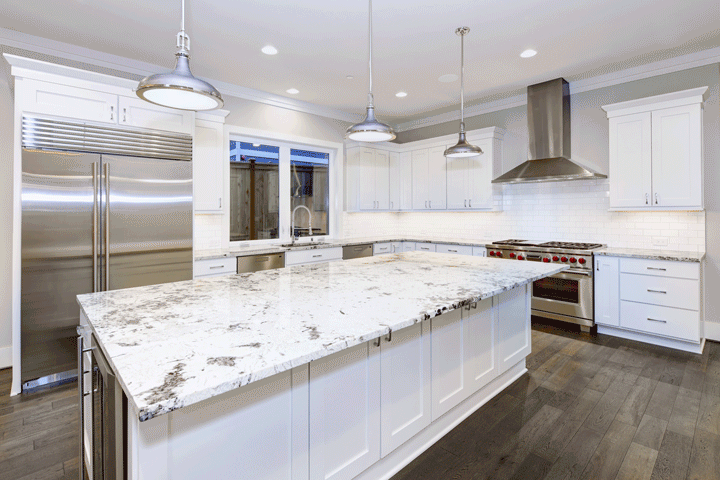 Table of Contents
Why Should I Buy White Granite?
Granite is one of the most popular building materials that is seen in homes. It has been used as a building material for thousands of years. While the natural stone can be found in many different colors, white granite is not as common as the other color options. Despite its name, there are no actual types of granite that are pure white. The label of 'white' granite comes from the background color of the stone.
Perhaps you are trying to decide on what type of kitchen countertops you want for your home remodel. If you have your heart settled on the look of marble but are not keen on putting in as much effort to maintain your new stone as marble requires, white granite countertops are the answer for you. White granite will give you the elegant look and feel of marble while also giving you increased durability.
When choosing white granite, there is not only one type. There are many different variations of white granite that are available. Below, this guide will take a close look at some of the top choices you should consider if you buy white granite.
This guide will fill you in on some general information about the 30 following types of white granite:
River White

Alaska White

Ice White

Aspen White
Fantasy White

White Spring

Kashmir White

Delicatus White

Colonial White
Magnificent White

Oxford White

Itaunas White

Sucuri White

Bianco Romano

Polar Ice

Copenhagen

Bianco Antico

Sea Pearl

White Dallas

Galaxy White

White Antique

Astoria

White Torroncino

Ambrosia White

Snow White

Balthus

Everest

White Frost

Milky White

Romanix

Amadeus White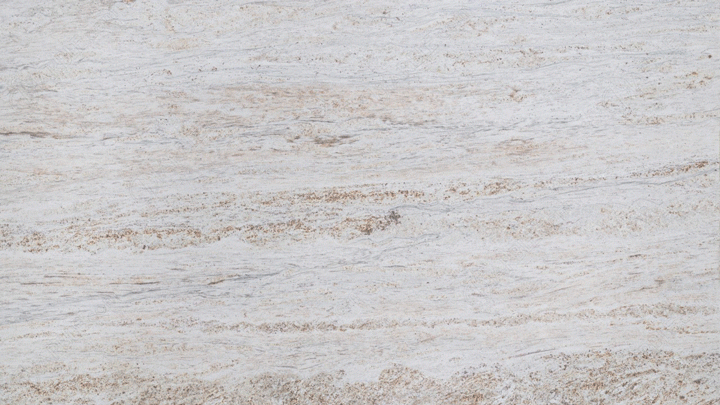 Quarried in India, River White granite features a white background with light gray veining. The veining runs in a linear pattern, which is relatively unique for granite. Some slabs feature some maroon spotting. River White granite typically costs around $55 to $60 per square foot.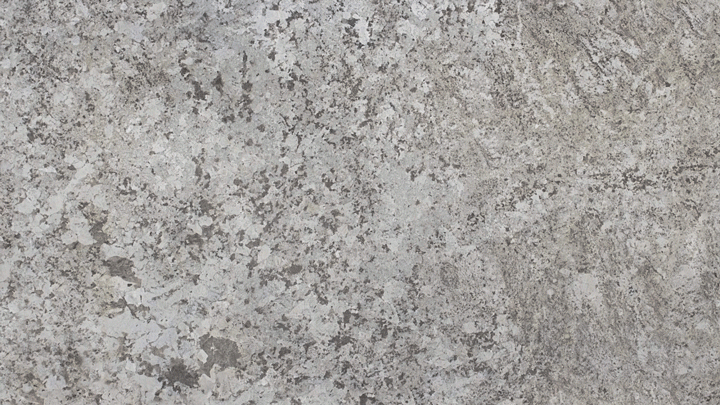 Although its name may give you an incorrect hint as to where this beautiful stone is quarried, Alaska White granite actually comes from quarries in Brazil. Its white background features distinctive hints of silver, brown and black. The stone draws its name from its resemblance of the Alaskan landscape. This beautiful stone can truly become the focal point of any room you put it in. Alaska White is on the expensive side for white granite, as it costs around $65 to $75 per square foot.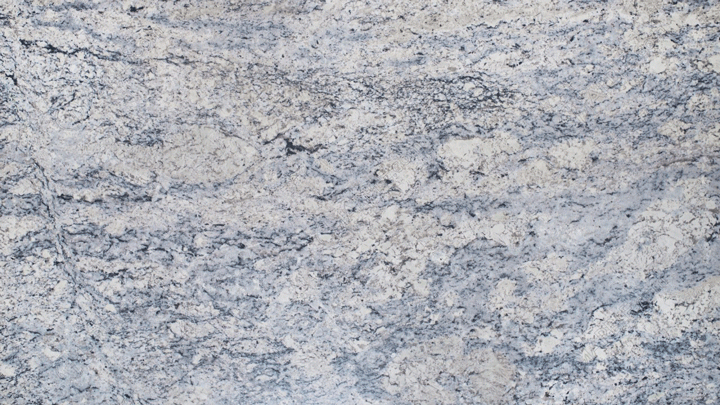 Ice White granite is quarried in Brazil. The stone features a white background with dark veins and patches, along with beige, black and gray speckles. Ice White is on the higher end of the white granite price range, as it will cost roughly $60 to $70 per square foot.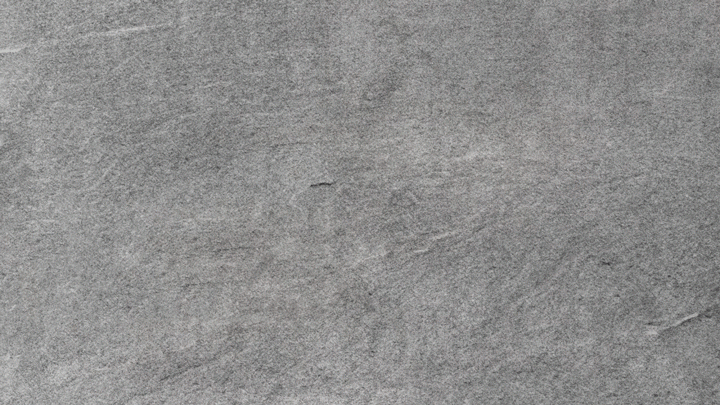 Aspen White granite is quarried in Namibia. The white background of the stone features strong hints of gray. Aspen white granite costs around $60 per square foot.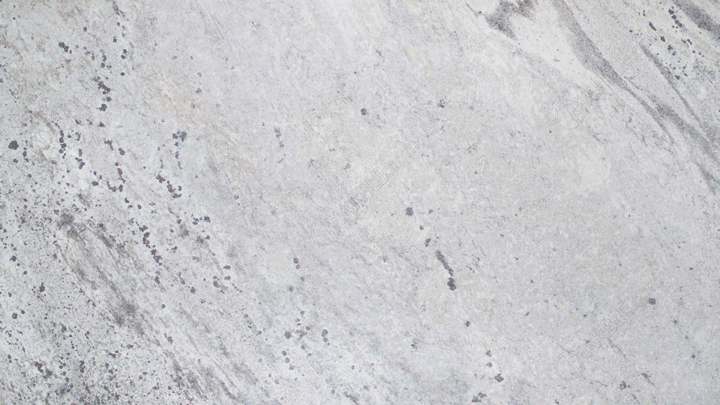 Quarried in Brazil, Fantasy White granite is actually not granite at all. While the stone is very similar to granite, Fantasy White is actually a form of quartzite. In any case, the stunning natural stone closely resembles marble, and just as it would if it were actual granite, it will offer increased durability compared to marble. Because it is so durable, it will work well anywhere in the house. Fantasy White granite costs around $30 per square foot.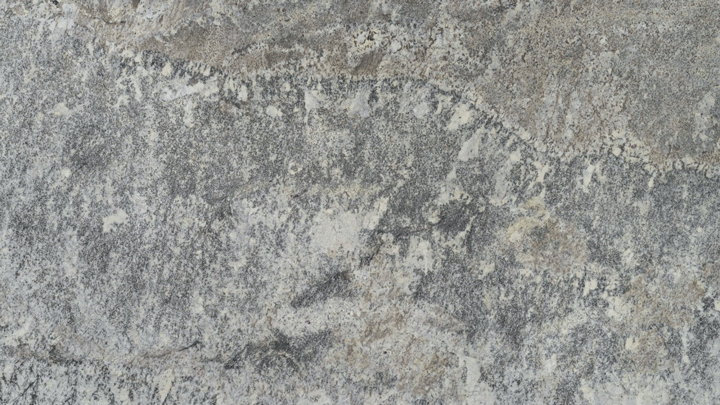 White Spring granite is quarried in Brazil. The stone has a dark white background and features large dark veining. Variations of slabs feature shades of blue, gray, black, gold and taupe. White Spring granite costs about $50 to $60 per sqaure foot.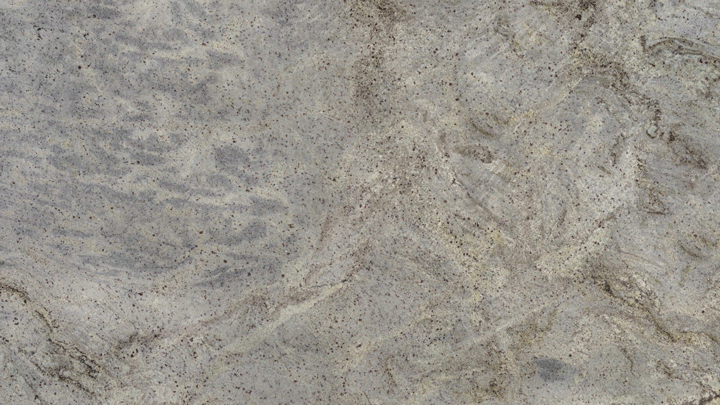 Kashmir White granite originates from India. The white stone has strong hints of gray and black. In addition, because it is quarried in the same part of India as garnets, the stone will occasionally have small amounts of garnets in it. Kashmir White granite will cost around $60 to $70 per square foot. One thing to keep in mind about Kashmir White is that you will need to be very careful around it. Despite being granite, the stone is very prone to staining just like marble. But while there may be concerns about staining, there is no denying that Kashmir White is both a popular and beautiful natural stone that is used throughout many homes.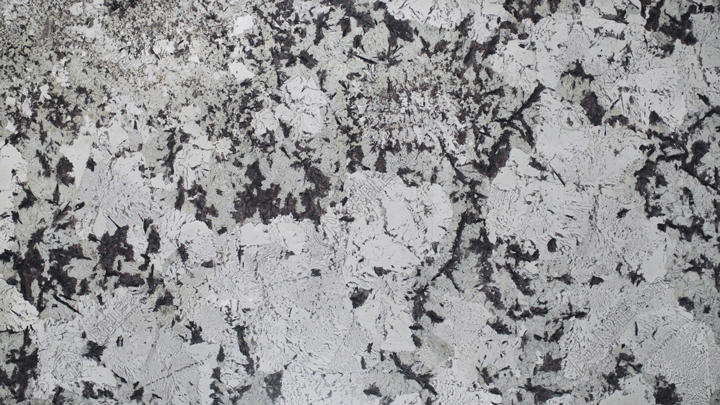 Delicatus White granite is quarried in Brazil. The natural stone is white with black embedded crystals that are inconsistent in placement, which gives the stone a textured look to it. Delicatus White granite costs roughly $45 to $55 per square foot.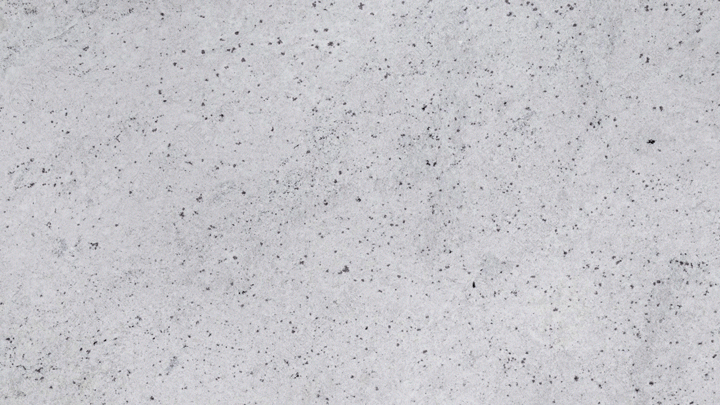 Colonial White granite is from India. The white granite has hints of both gray and blue to go along with off-white, maroon and black spots. Colonial White granite will cost around $55 to $60 per sqaure foot.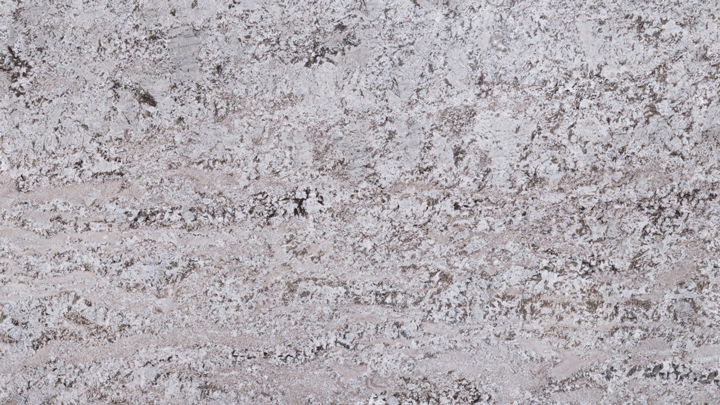 Magnificent White granite is from Brazil. It is a beautiful white stone that has patches of black and pink throughout. Magnificent white is a solid choice to be used anywhere in the house.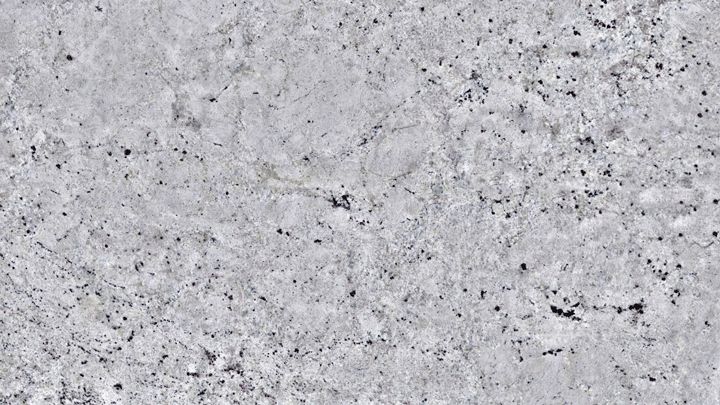 Oxford White granite is mostly white with black and gray speckles throughout the stone. Oxford White granite has seen its popularity soar in the last few years. The stone has even become a favorite choice of many of the world's top designers.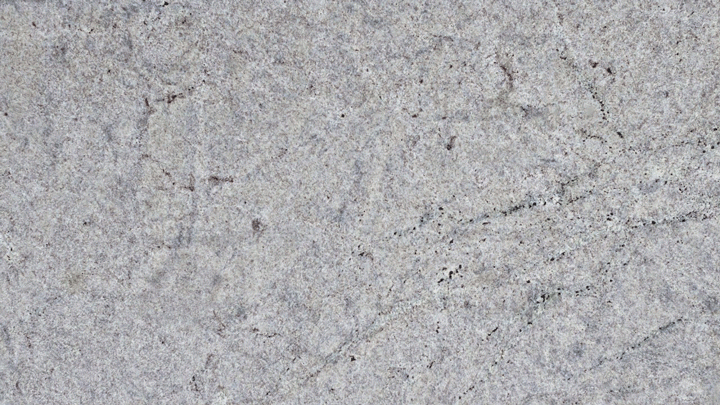 Itaunas White granite originates from Brazil. The stone is cream-white in color with tan and brown speckles.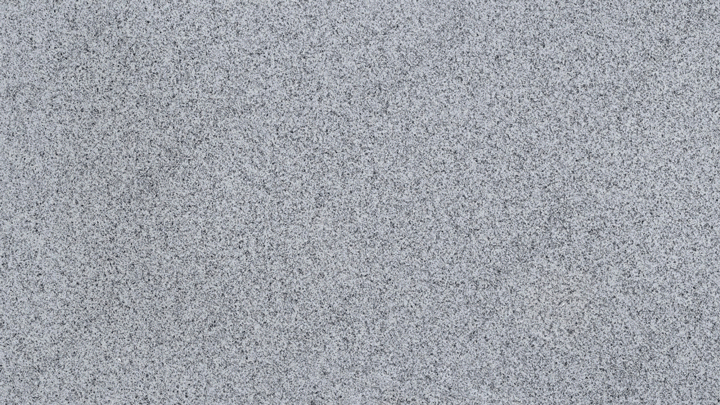 Sucuri White granite is a white stone that features gray and black quartz deposits. The stone is very versatile and will work well wherever you decide to put it.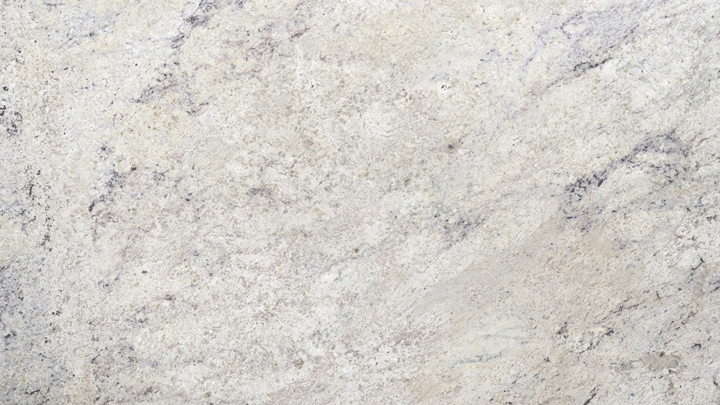 Bianco Romano granite is from Brazil. The stone is white and gray with quartz and burgundy garnet deposits.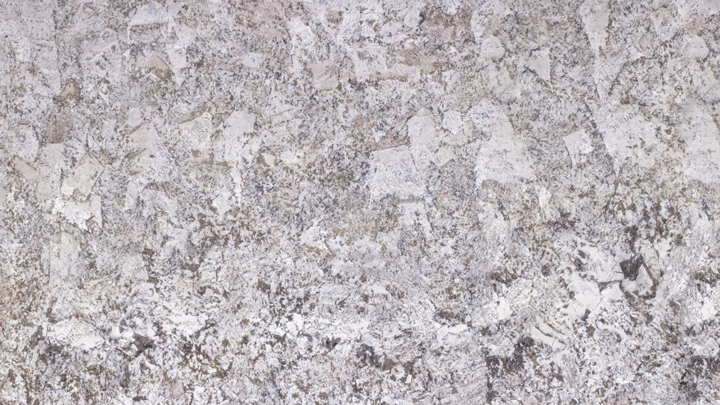 Polar Ice granite is an off-white colored stone that has gray, brown and hints of burgundy in it. Polar ice granite can work well in any application, from kitchen countertops to bathroom vanities.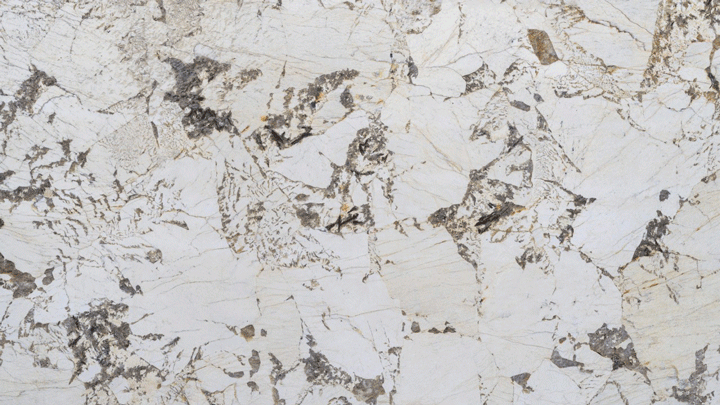 Copenhagen granite is a beautiful white granite from Brazil. The stone also features shades of off-white, brown and gray.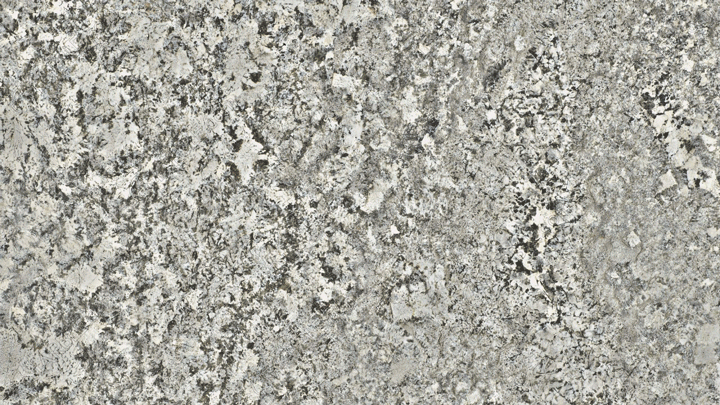 Bianco Antico granite is a stunning white stone that features gray quartz deposits, as well as hints of burgundy garnet and black mica.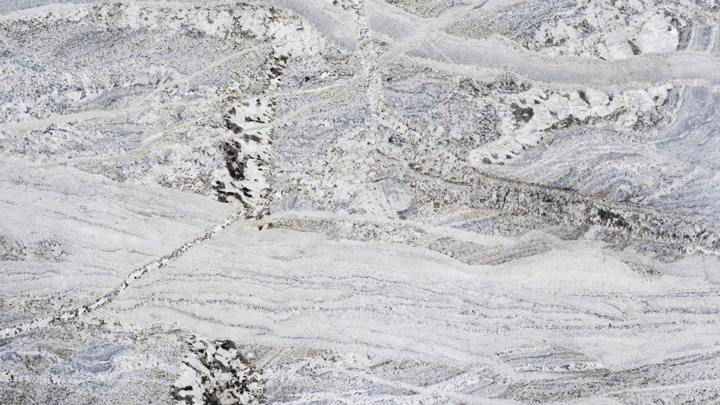 Sea Pearl granite is a gorgeous stone from Brazil that contains distinguished vein patterns. This stone is very pleasing to the eye and is truly a stone like no other.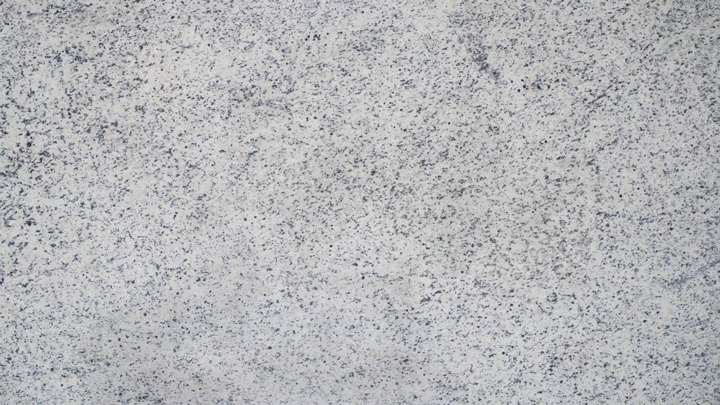 White Dallas granite is a beautiful mostly white stone with speckles. It works very well in many different places in the home.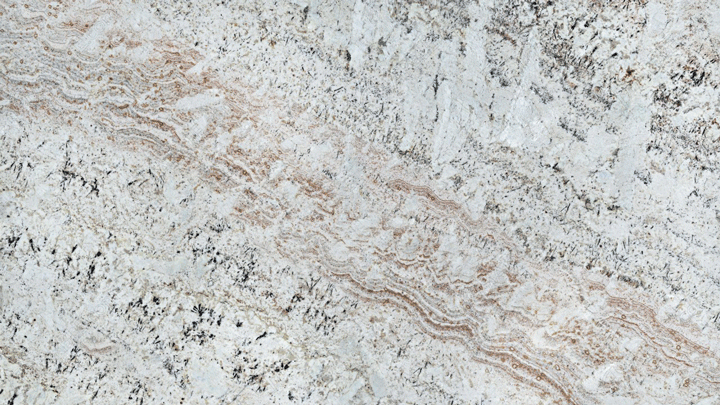 Originating from India, Galaxy White granite is a white and gray stone with hints of silver, green and burgundy. The stone also has stunning light silver veins.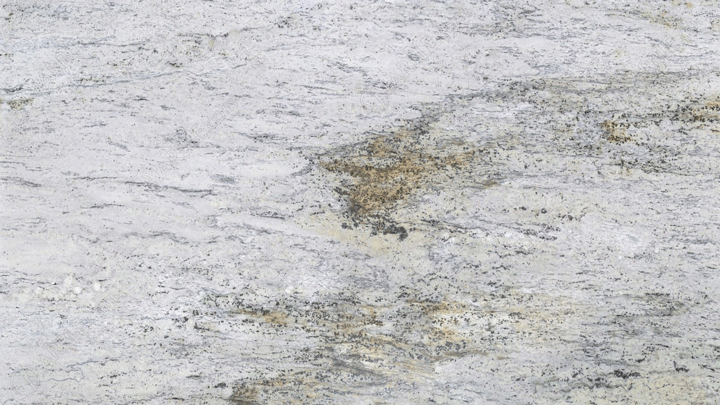 White Antique granite is an elegant white natural stone that has veins of black, burgundy, gray and gold spread throughout. The stone is very versatile to design around.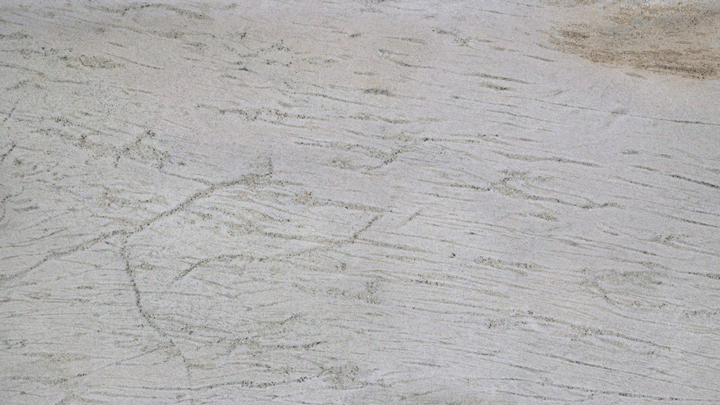 Astoria granite has a light beige background and features black speckling. This stone works extremely well in many different areas of the house.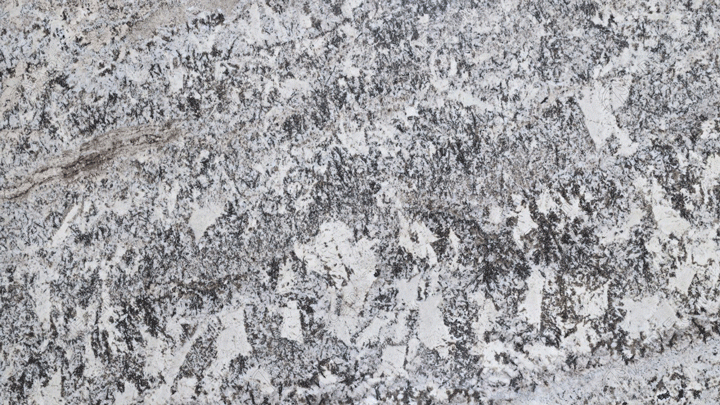 White Torroncino granite has a white background with black, burgundy, gold and beige speckles. The attractive natural stone works so well with many different design styles.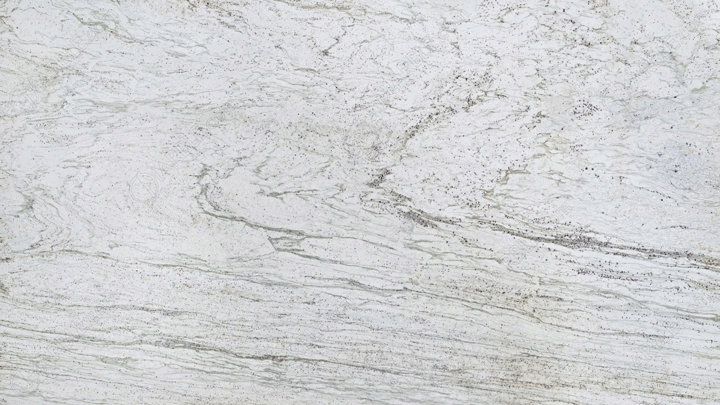 Ambrosia White granite comes from India. The stone has an off-white background with light gray and green veins. There are also some small spots of burgundy present.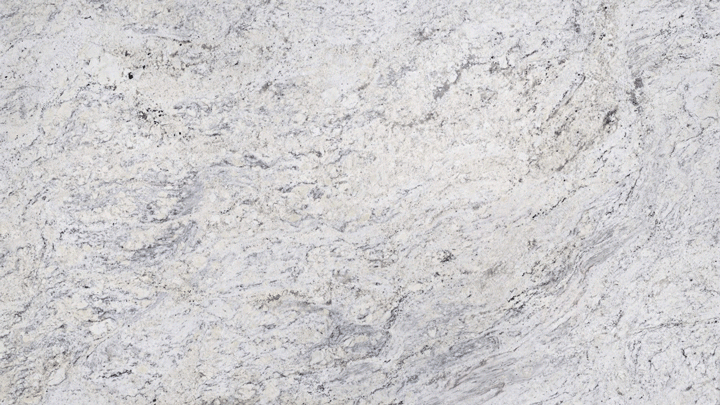 Snow White granite is a pristine white stone with beautiful veining throughout. This gorgeous natural stone is reminiscent of a fresh winter snowfall.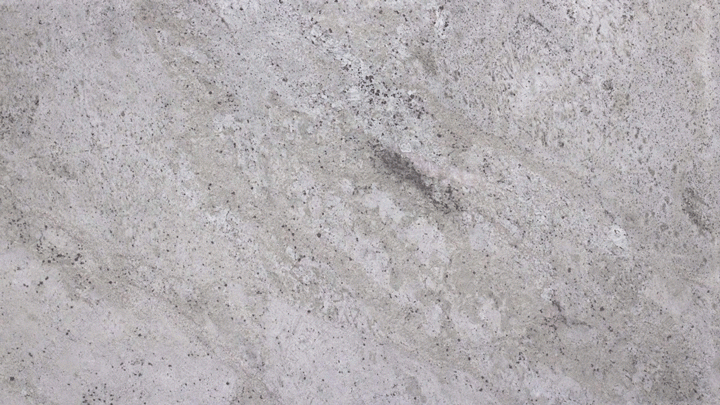 Balthus granite is a beautiful white stone that comes from India. It features burgundy speckling and gray shading.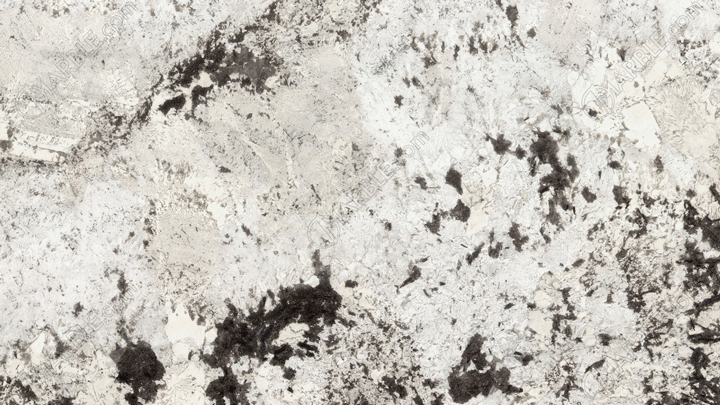 Everest granite is an aesthetically pleasing off-white colored stone with spots that are dark brown and tan.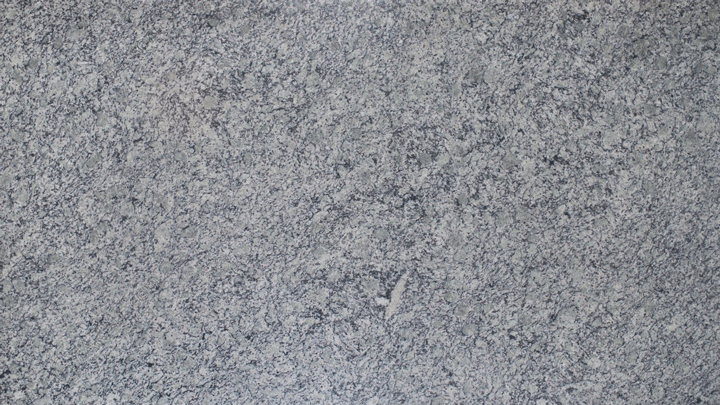 White Frost granite is quarried in Brazil. The stone is gray and white in color and is a popular choice to be utilized anywhere in the house.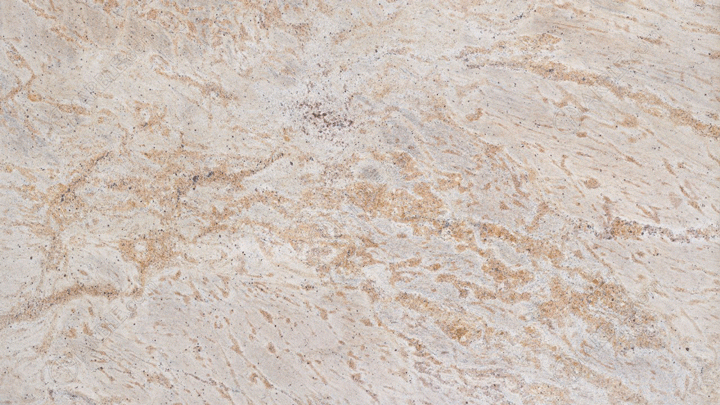 Milky White granite is white stone with beige patches and veining. The stone also contains little brown spots throughout.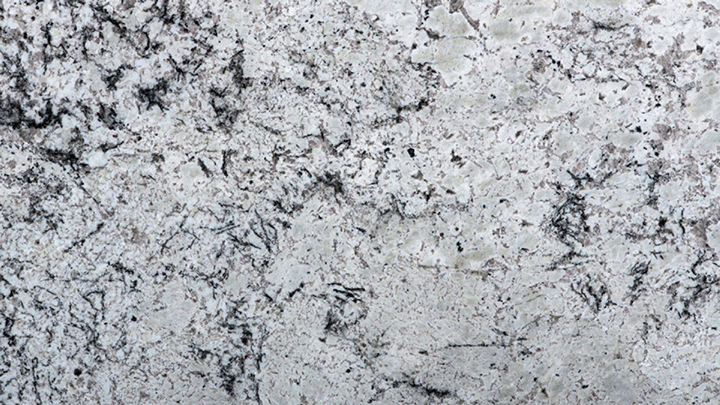 Romanix granite is an elegant white natural stone that is quarried in Brazil. It has beige patches and black, brown and gray patterns present.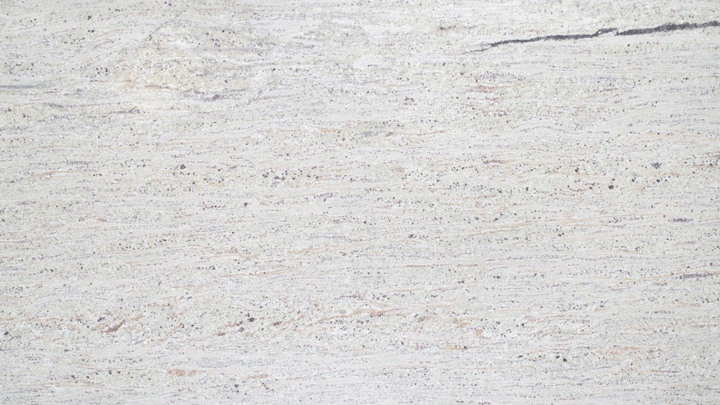 Amadeus White granite is a white stone that has red and beige speckles. The stone also features sediment veining, which gives it a stylish look.
Why Should I Buy Granite in General?
There are countless reasons why investing in granite countertops is a wise idea. Among these reasons are the stone's:
Appearance
Cost
Maintenance
Durability
Moisture and Stain Resistance
Resale Value
Do not believe for a moment that because granite costs less than marble that the stone does not look as good. Granite will give you the elegant look you desire from marble but at a lower cost. While you will always have some people who swear by using marble, choosing granite is an excellent choice. You will not sacrifice anything in terms of appearance. In fact, you may be better off in the long run due to granite's stain resistance.
As mentioned, granite comes at a little bit less of a cost than marble does. Granite's lower cost does not have anything to do with the material not being as high quality as marble. Granite is one of your best all-around options for building material. If you are debating between marble and granite, maybe the cost of the stone will factor into your decision. If that is the case, granite is just what you're looking for. Something to remember is that any prices mentioned above are merely general ranges. The overall price of the granite you purchase will depend on various factors, such as which type you choose and how much of the stone you need. If you want to get a better idea of what the stone will cost, check out the Marble.com Estimator Tool.
Granite is amongst the easiest of natural stone surfaces to care for. To clean a granite countertop, all you need is warm soapy water. While you will need to re-seal a granite countertop, this process is very simple and only needs to be repeated about once every year.
Granite is very durable. It will not sustain any damages if you use kitchen knives or put hot pots and pans on its surface. While this is the case, you should never be careless around any natural stone material.
Moisture, Stain and Heat Resistance
One of the major benefits to having granite is that the stone is both moisture and stain resistant. This makes it the perfect material to use for countertops, whether in the kitchen or in the bathroom. In the kitchen, it is highly likely that you will accidentally spill something while preparing a meal or eating. If you do, a granite countertop will not get damaged, while a marble countertop will if you spill any acidic liquids on it (coffee, tea, juice, wine, etc.). The key here is to make sure that your granite countertop is properly sealed. The bathroom is typically a high moisture area, which makes granite a perfect choice there too. Lastly, granite is extremely heat resistant. The stone is naturally formed from immense amounts of heat and pressure, and it will be able to withstand hot kitchen items.
Any natural stone has a high resale value. The desire for natural stone is clear: It is simply a look that you can't beat. But while many natural stone surfaces offer high quality looks, granite does the same and also offers increased durability.
What Else Should I Know About Owning White Granite?
Keep in mind that every slab of granite is unique. Each slab can differ in its properties. For example, despite being stain resistant if properly sealed, some types of white granite are more porous than others. In addition, lighter color granite is already naturally more porous than darker colored granite.
Any countertops or vanities that you buy are not decisions to be taken lightly. You should put a lot of time and effort into researching your options. You will truly want to find the best option for your project, as you will have the stone for years to come. If you do not choose a good stone for your project, you can be left very unhappy after you make your purchase.
Whichever type of white granite you choose for your home will instantly give your space increased aesthetic appeal. White granite, much like other types of granite, is among the most attractive materials that you can use in your home. Granite is an elegant and timeless building material. Add to this the functional advantages that granite has over marble, and your decision on which to buy may just be made.
Originally posted on July 10, 2019 04:02:05 PM