Popular Bathroom Sinks for Your Next Remodel
by Kevin Fritz
Posted on September 12, 2017 12:00:00 PM
Tweet
---
While bathrooms may go by monikers like 'necessary rooms' outside of the home, our personal bathrooms are much more than simply obligatory space. Once exiled to the backyard brandishing tell-tale half-moon etchings, bathrooms today have become our sanctuaries.
It's not surprising that bathrooms are consistently the most popular remodeling project. Homeowners often dream of a brand-new oasis in which to rejuvenate the soul, complete with fresh, sparkling sinks, the focal point of any new bathroom.
The good news is that there are a variety of bathroom sinks in which to choose, one that will surely fit your lifestyle and design preferences.
Bathroom Sink Sense
The sink is where homeowners and designers can make their largest impact in the bathroom. From contemporary to traditional, the sink industry has you covered.
Today's go-to bathroom sinks are mostly ceramic and porcelain, which is a ceramic. They come in all kinds of colors, shapes, and sizes and are easy to clean—and keep clean. Ceramic sinks are strong and hearty, and heat resistant as well. But that's just the tip of the iceberg.
From Teak wood and tempered glass to vessels and undermounts, bathroom sinks allow for much creativity. Mix with a granite countertop, perhaps a Bianco Antico granite, and you have an awe-inspiring look that will last for years to come. Marble counters are a classy addition to a bathroom, especially when combined with a sleek, glass vessel—but be cautious. Many of the products we use daily in the bathroom can mar ("etch") marble, or any type of limestone for that matter.
Bathroom Sink Types & Counters
Undermount Sinks are popular with designers as they offer a sleek look and a smooth transition from countertop to sink. They are supported from beneath the vanity. Incorporate with granite and marble countertops for a magnificent infinity look.
Drop-in/Top Mount Sinks: These are self-explanatory. This type of sink is dropped into the cutout in the vanity. The rim of the sink holds its weight. They can be round, square or rectangle and the rims make design statements all of their own. Complement the sink's rim with a Fantasy Brown quartzite counter offering flowing waves of beige and tan on white. Quartzite counters are quite durable; the countertops are even harder than granite countertops.
Vessel Sinks are like having a large bowl or rectangle box sitting on top of your vanity and there are a plethora of options. Vessels are easy to install and the sculptured look adds an artsy feel to the bathroom. Whether you choose glass, porcelain, ceramic, concrete, copper, wood or natural stone such as granite or marble, vessels fashion a modern, bold look. Go natural with a one-of-a-kind Statuario marble vessel with an unequal shape, a rough outer edge, and polished basin. It's timeless beauty with a purpose. Some homeowners complain of excess splashing water, as well as instability if not partially recessed.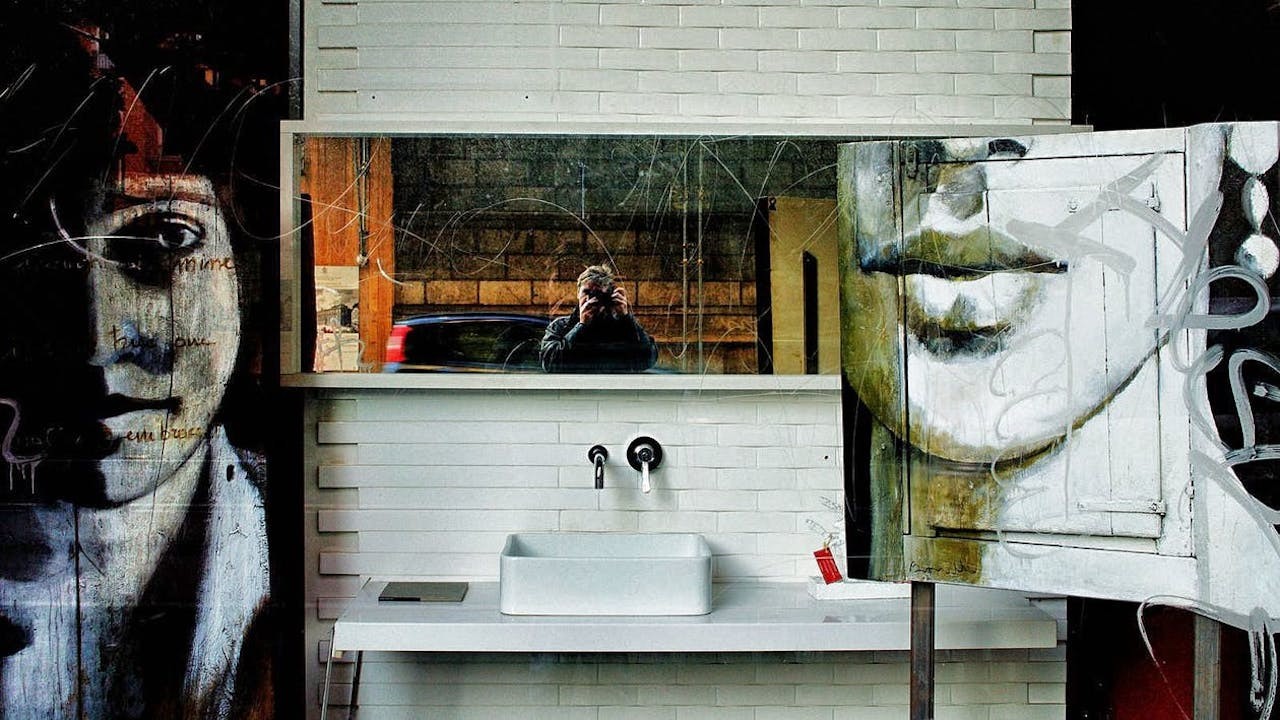 Integrated sinks are for those who love a seamless presence between their vanity and sink. Cut from a single slab of natural stone, such as granite or marble, the look is comforting—perfect for your new retreat. Excess water drops effortlessly from your counter to the basin and one-product cleaning saves time and money. Of course, if you damage the counter or the sink, neither can replace without the other.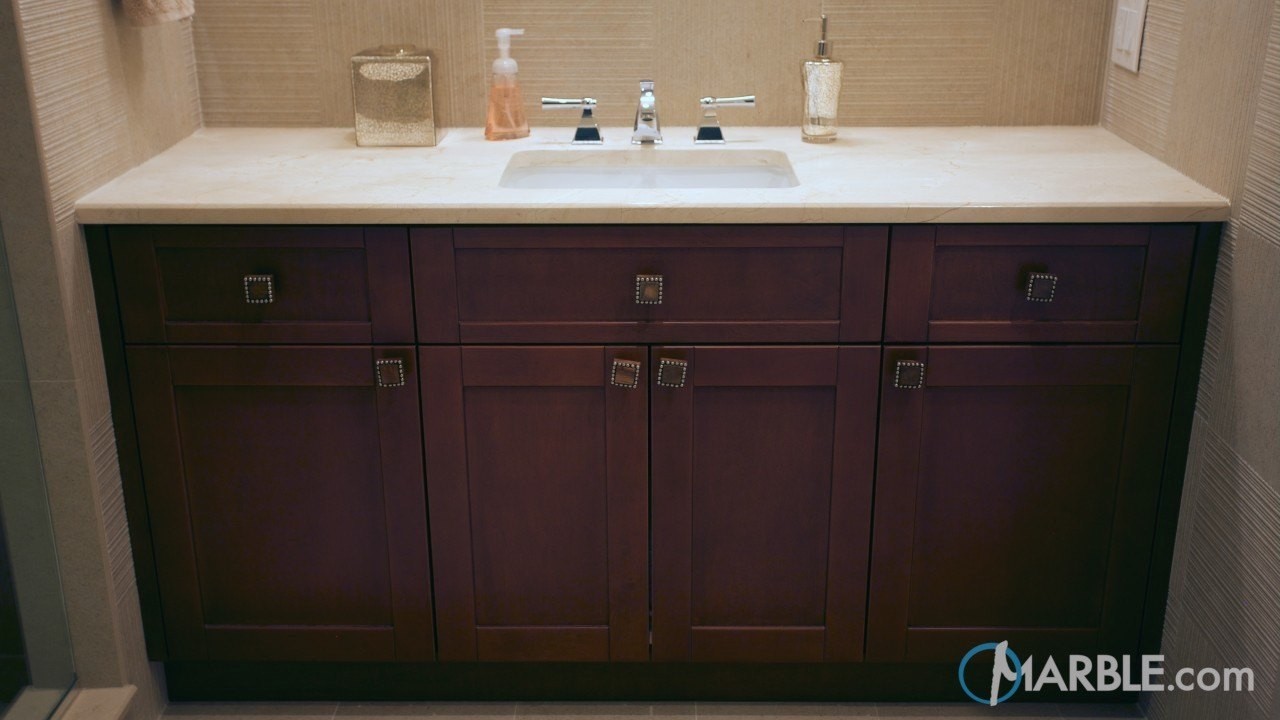 Crema Marfil marble bathroom vanity top
Wall-mounted sinks have come a long way since the days they all resembled those in our schools and public restrooms. And these sinks are excellent space savers; no vanity, no problem. Installation can be tricky, due to the plumbing and the strength of the wall.
Pedestal sinks are elegant space savers that add class to any room. They create an open, clutter-free presence and unlike a vanity, pedestal sinks do not overtake the rest of your newly remodeled room, one that is perhaps glistening with marble and granite tile. Like a wall-mount, however, there is no storage space.
With so many choices of bathroom sinks, you'll have fun choosing the one that will make your newly remodeled refuge complete.