Natural Stone Spotlight: The Captivating Crema Marfil Marble
Tweet
---
Marble has been highly prized since antiquity when it was used for everything from sculpture to architectural features in homes and public buildings. This stone continues to be valued for use in decorative architecture. One popular type of marble offered by the natural stone industry for interior design is the captivating Crema Marfil marble.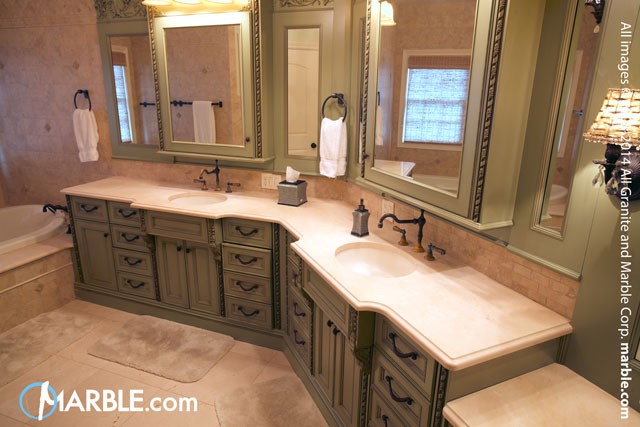 Marble is a metamorphosed limestone that is formed in the earth in a range of neutral colors, from white to black. The patterns of the veins in marble are formed by the presence of trace minerals at the time of metamorphism. The variations in colors and vein patterns differ, depending on the metamorphic regions and areas of the world where the marble is found and the amount and type of minerals that were present at the time of formation.
Using Marble in Interior Design
Marble is a luxurious and sophisticated stone with a timeless style that remains sought after in luxury homes around the world. Marble is most frequently found in a white slab with grey veins running through the surface of the stone, but can be found in exotic color variations. The stone is aesthetically pleasing in honed or polished surfaces. If you want to infuse elegance into your interior design, you could try a nice quartz to try and mimic the look of marble but it's still is no match for marble's unique patterns and inconsistent veins.
Marble's lavish appearance brings timeless elegance and luxury to any interior design style. In addition, marble can increase the value of the home. Although there are many benefits to using marble, there are some drawbacks in certain applications. Marble tends to be a softer and more porous stone, compared to other types of natural stone, such as granite and quartzite.
Marble is easily stained when liquids and acidic foods, such as tomato sauce and red wine, are spilled on the surface of the countertop. In addition, marble can be damaged by cutting and preparing food directly on the countertop, so it is important to always use a cutting board. For this reason, marble countertops are not always the best option, especially in a busy kitchen and high traffic areas.
There are many places to use marble in the home without risking damage to the stone. Marble is a perfect choice for low traffic areas of the home, where it is less likely to be stained or damaged. Some ways to use in the kitchen include the backsplash or marble countertops in a baking station or butler's pantry. Other places to use this type of stone in your home include a marble fireplace surround or marble vanity top in a master bathroom.
Exquisite Crema Marfil Marble
Crema Marfil marble is a captivating, elegant light colored marble that is quarried in Spain. This marble has a consistent crème colored background and slight veiny patterns that brings warmth, luxury, and sophistication to any home. The vein patterns are subtle and are found in colors that include gray, brown, and reds interspersed in the light crème background.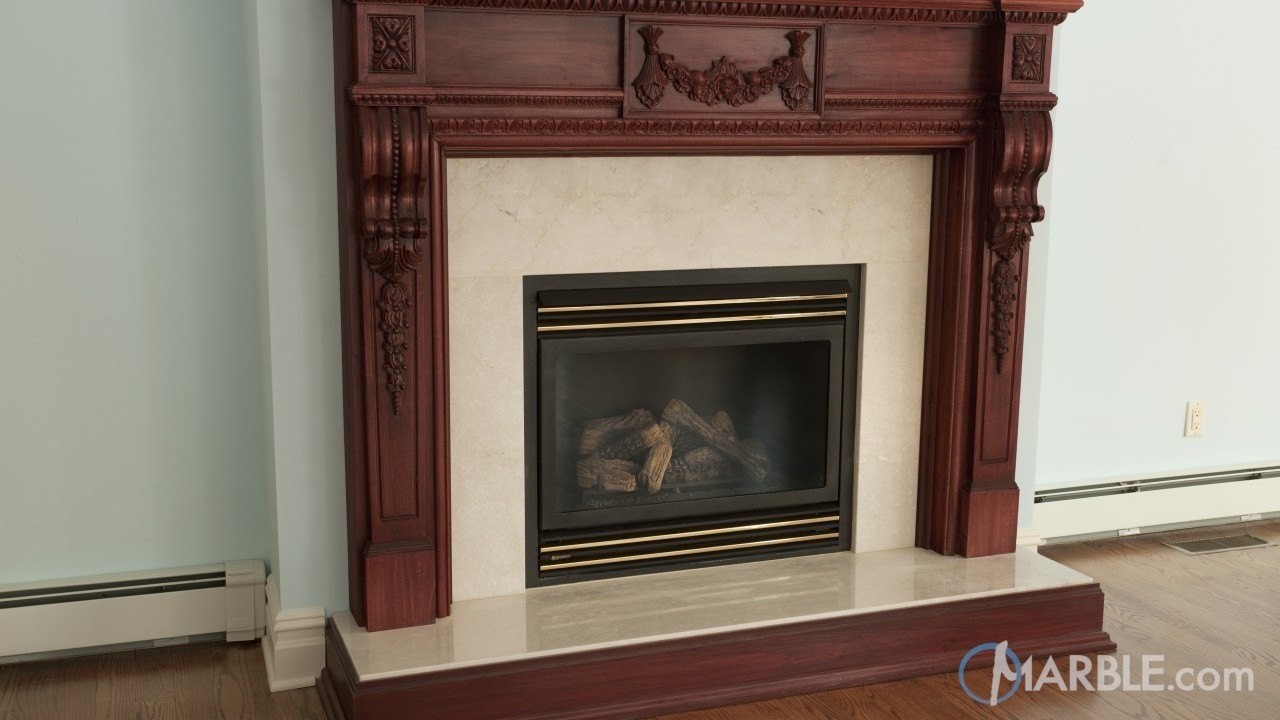 If you are looking for an elegant light colored marble to enhance the beauty of your home, Crema Marfil marble is an excellent choice. The consistent color of the marble and slight veiny pattern is perfect for a bathroom vanity top, butler's pantry, fireplace surround, bathtub surround, and other low traffic areas in your home.