Must Have Kitchen Upgrades
Tweet
---
Upgrading the kitchen not only benefits homeowner's while they live there, it can also increase its resale value when it's put on the market, in fact, the upgrading the kitchen sees a higher rate of return than any other home improvement project. However, as the heart of the home, it can be the most stressful room to upgrade, due in large part to the seemingly countless options for countertops, flooring and cabinet materials, not to mention a plethora of features and appliances.
In addition to added value, the benefits of upgrading a kitchen include improving its overall function. For example, new granite, marble, or other natural stone countertops can drastically change the way you work in the kitchen, while new cabinets provide much-needed storage space and new appliances will reduce energy costs and make cooking a much more enjoyable activity. The top upgrades every kitchen deserves include:
1. Countertops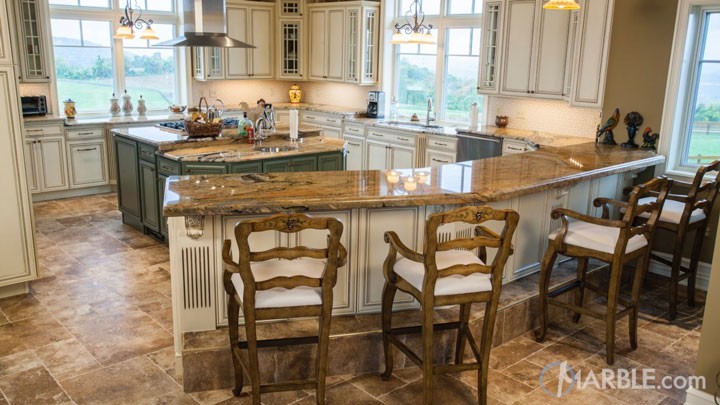 Granite and quartz countertops remain at the top of buyers wish lists, and for good reason. Their durability and their appearance are unequaled. Natural stone is available in a wide array of colors and will fit any design scheme.
2. Double ovens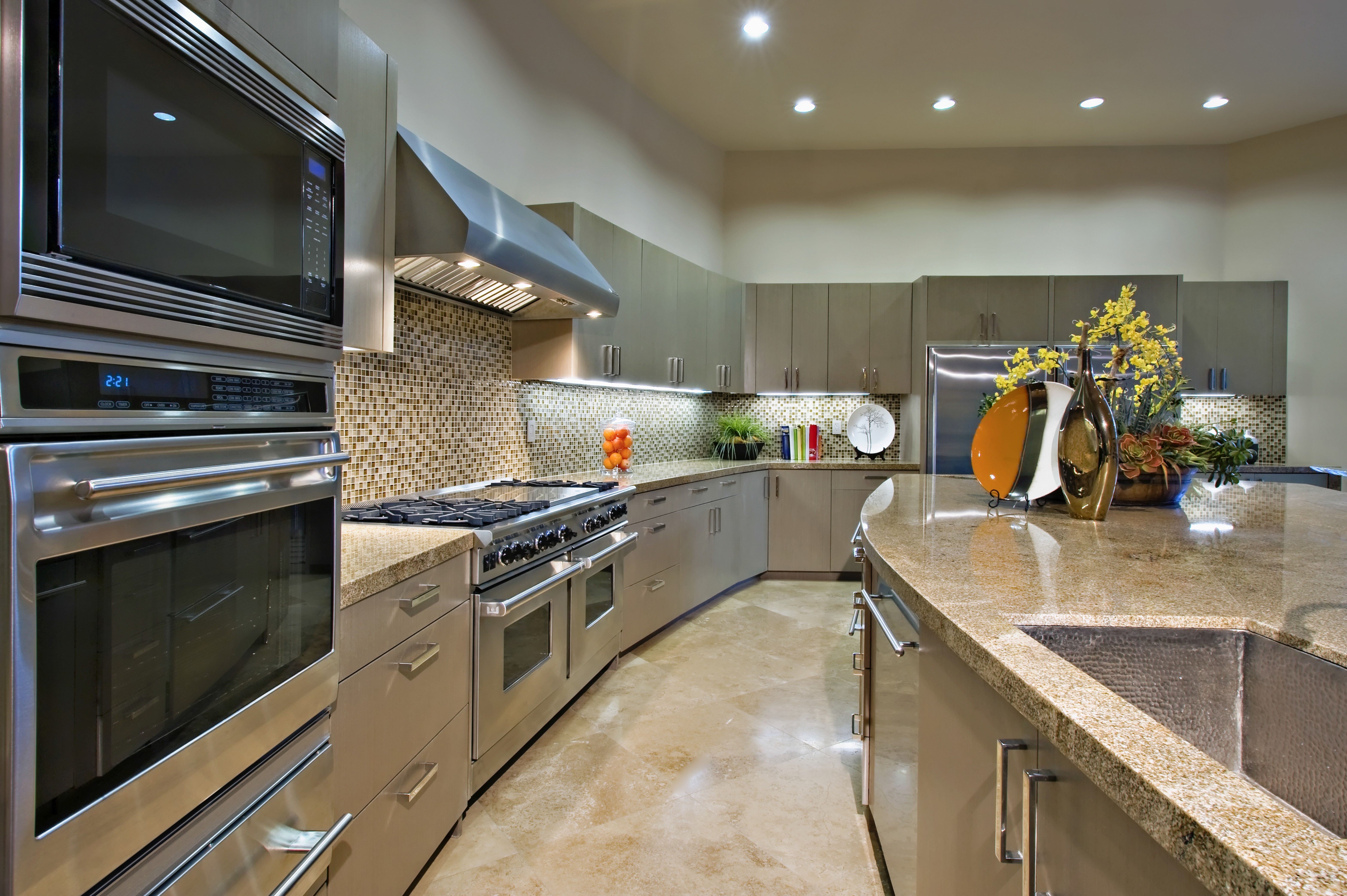 They not only look cool; a double oven offers a main oven that can be used without bending over along with a second oven for warming or additional baking. Separating the burners from the oven also allows the homeowner to install a modern cooktop in a countertop, opening up the floor plan.
3. Pot filler faucets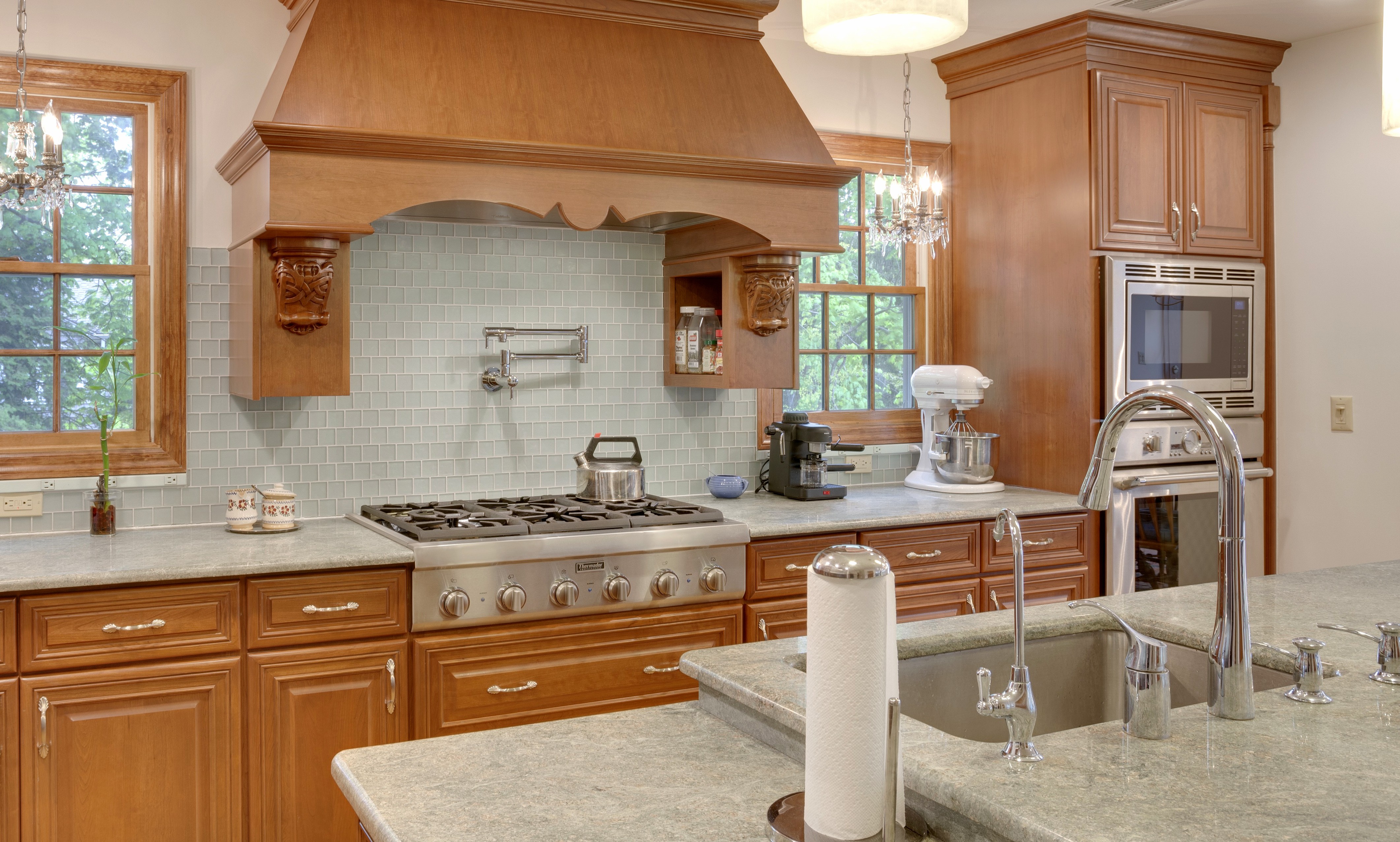 An unexpected, but much-appreciated kitchen feature, a pot filler faucet can go wherever a cold water line can be run. Mounted high enough on the kitchen backsplash to fill a large pot, after installing a pot filler faucet you will wonder how you ever lived without one. Another popular option is the hands-free faucet.
4. Corner cabinet lazy susan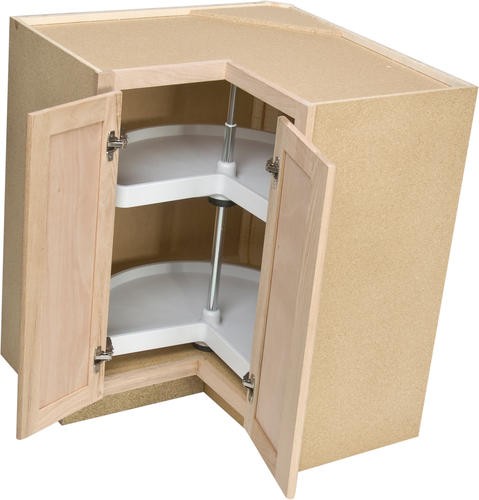 The ideal way to use the space normally lost in corner cabinets, a lazy Susan allows easy access to every item. For an extra kitchen boost have marble.com cut you a lazy Susan out of your countertop material.
5. Hardware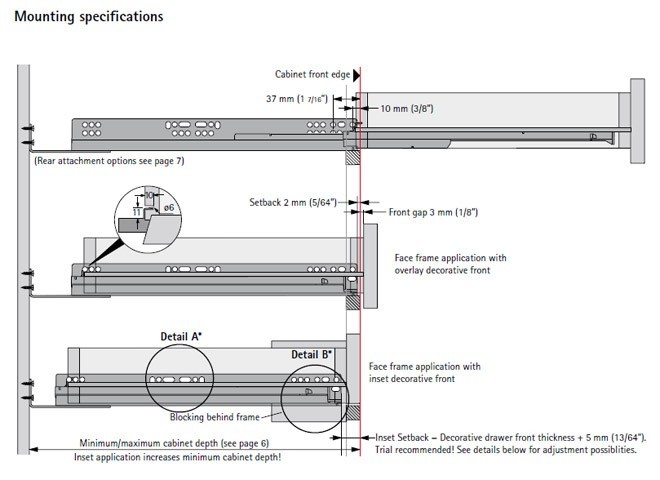 Whether upgrading or replacing, full extension hardware is a must have. The hardware lets drawers slide all the way open makes getting objects in and out that much easier.
6. Cabinet doors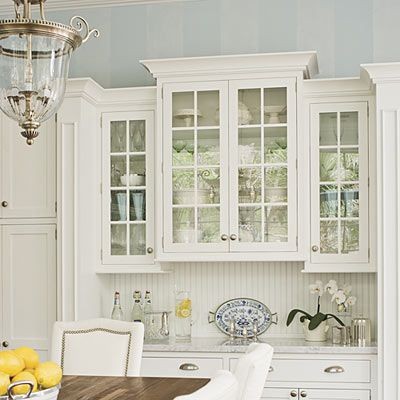 Glass cabinet doors are visually appealing and have the look of a high-end china cabinet. Painted cabinets can also be an upgrade given their popularity, especially painted in the tuxedo style.
7. Lighting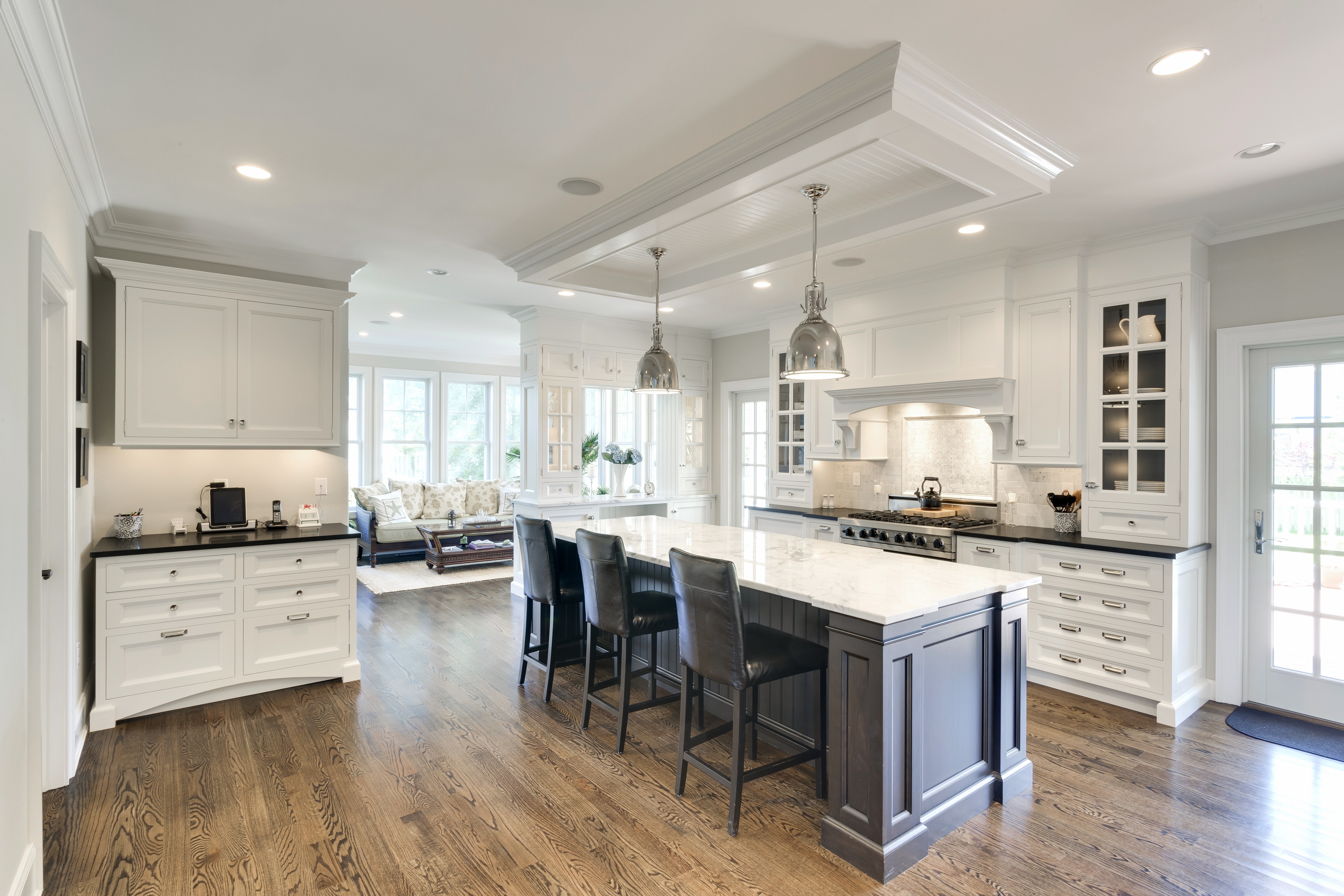 Upgrade to layers of light with multiple fixtures that cover every corner of the kitchen. Recessed ceiling fixtures can be maneuvered to light different areas, while pendant lights are perfect over a natural stone island and under-cabinet lights provide ambiance as well as task lighting and can bring out the best in granite or marble countertops.
8. Gray is the new white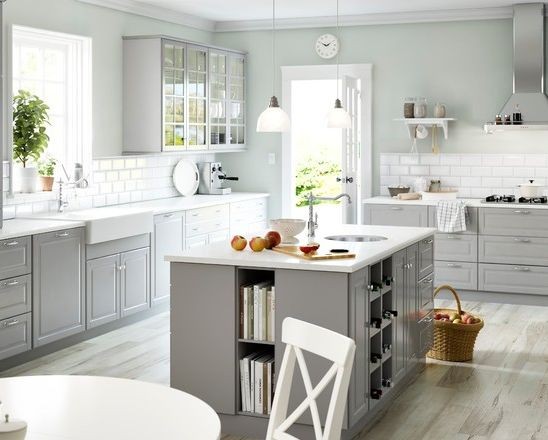 Wondering what color to paint the kitchen wall or cabinets? Kitchen industry leaders report that while white cabinets are still the number one choice, but gray is catching up fast.
9. Bold fixtures and accents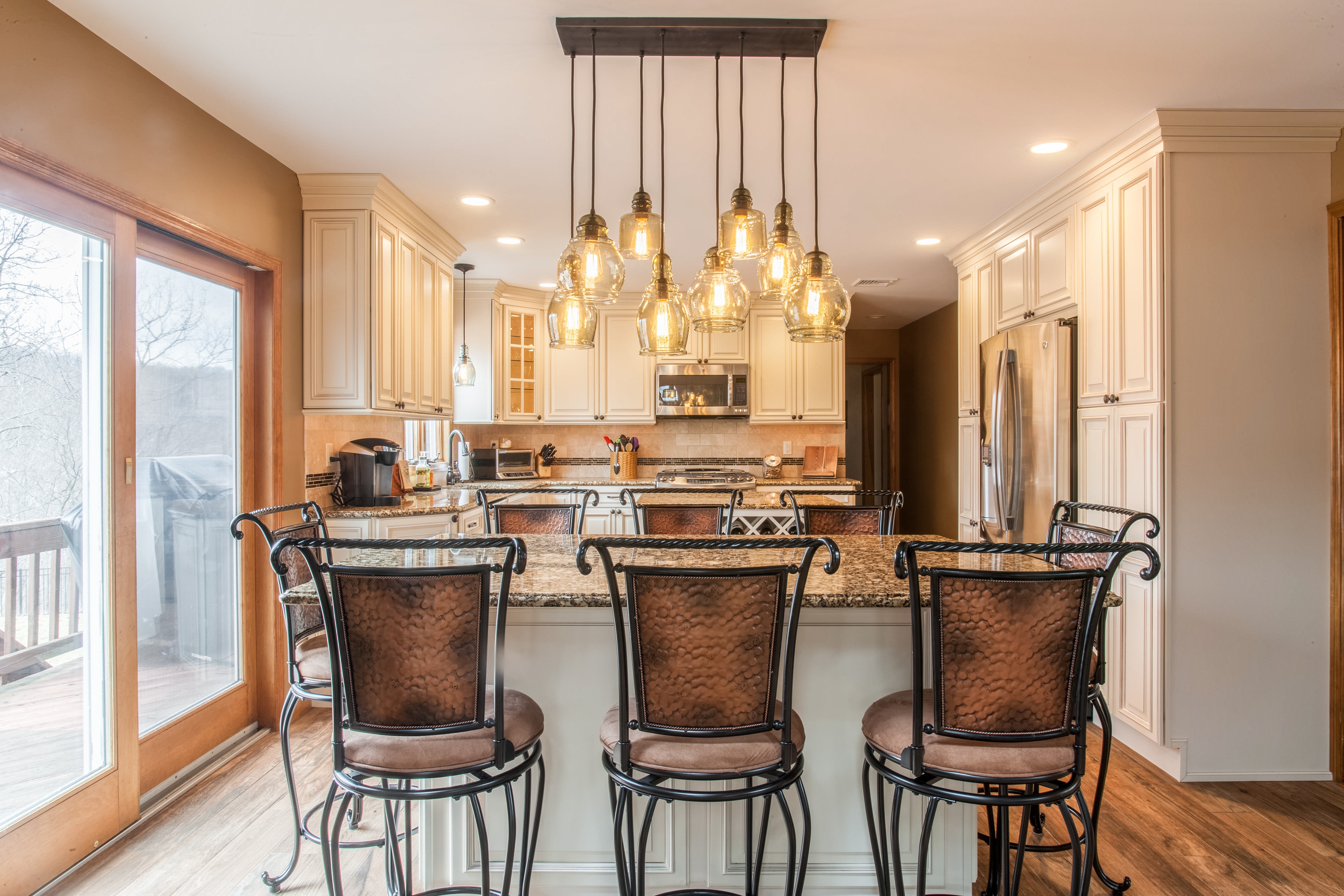 Color and size create excitement. Oversized light fixtures with bright fabric shades boldly printed tile backsplashes and dark granite countertops are all amazing focal points and give the kitchen an updated and modern look.
10. Technology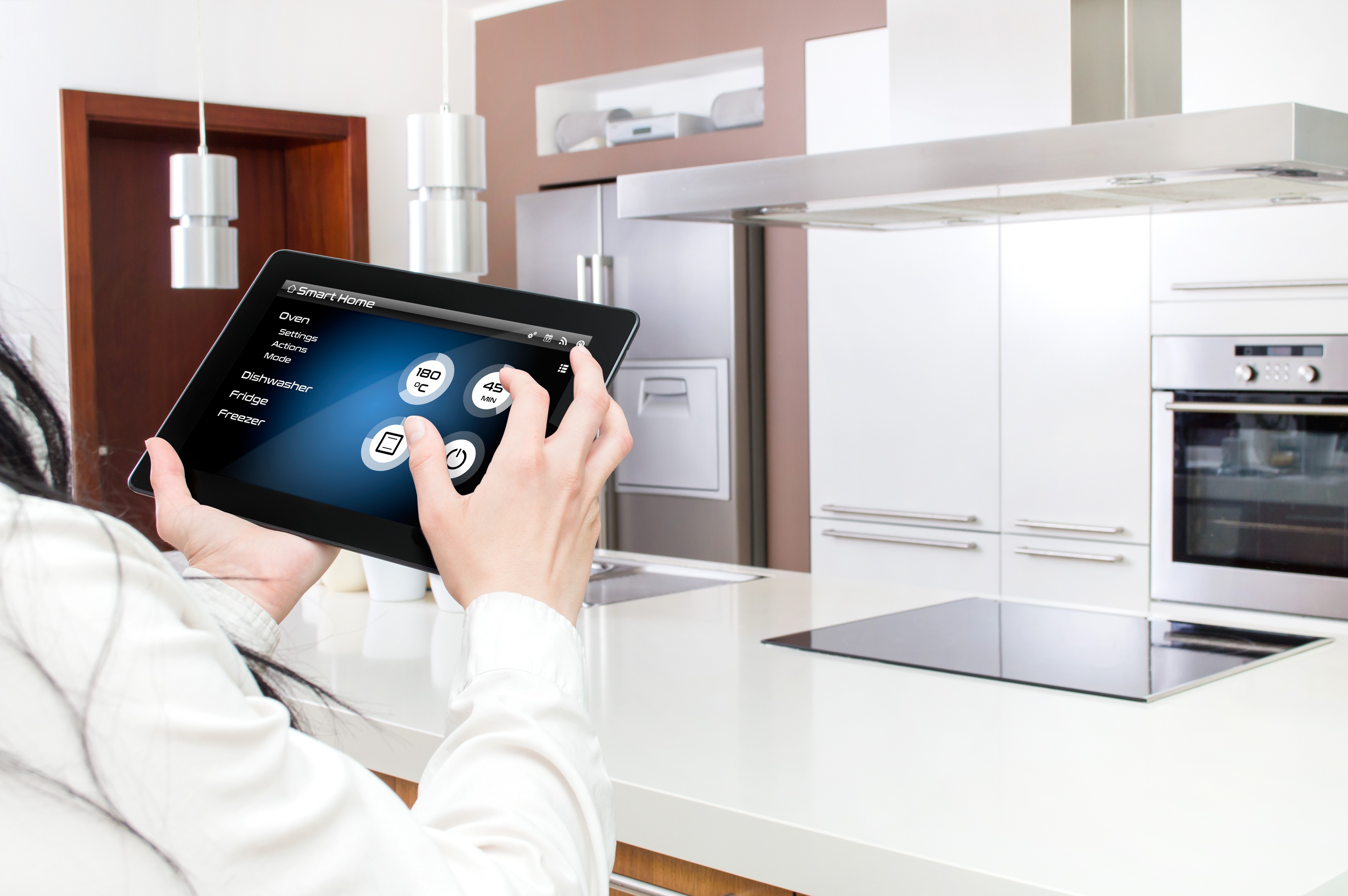 The kitchen of tomorrow is here today. From sensor-activated lights that know when someone enters and leaves the room to meat thermometers that tell your smartphone when the pot roast is done. Include technology in your next upgrade.
Ultimately, the kitchen is a reflection of the people who use it, and there are no hard and fast rules on which upgrades to pick over others. A gourmet cook can justify upgrading appliances and the splurging on a commercial-type range, an entertainer sees a wine cooler and a warming drawer as necessities, and a busy family needs more storage. There's an upgrade for every lifestyle.