Love Baking? Then You Need Marble Countertops!
Tweet
---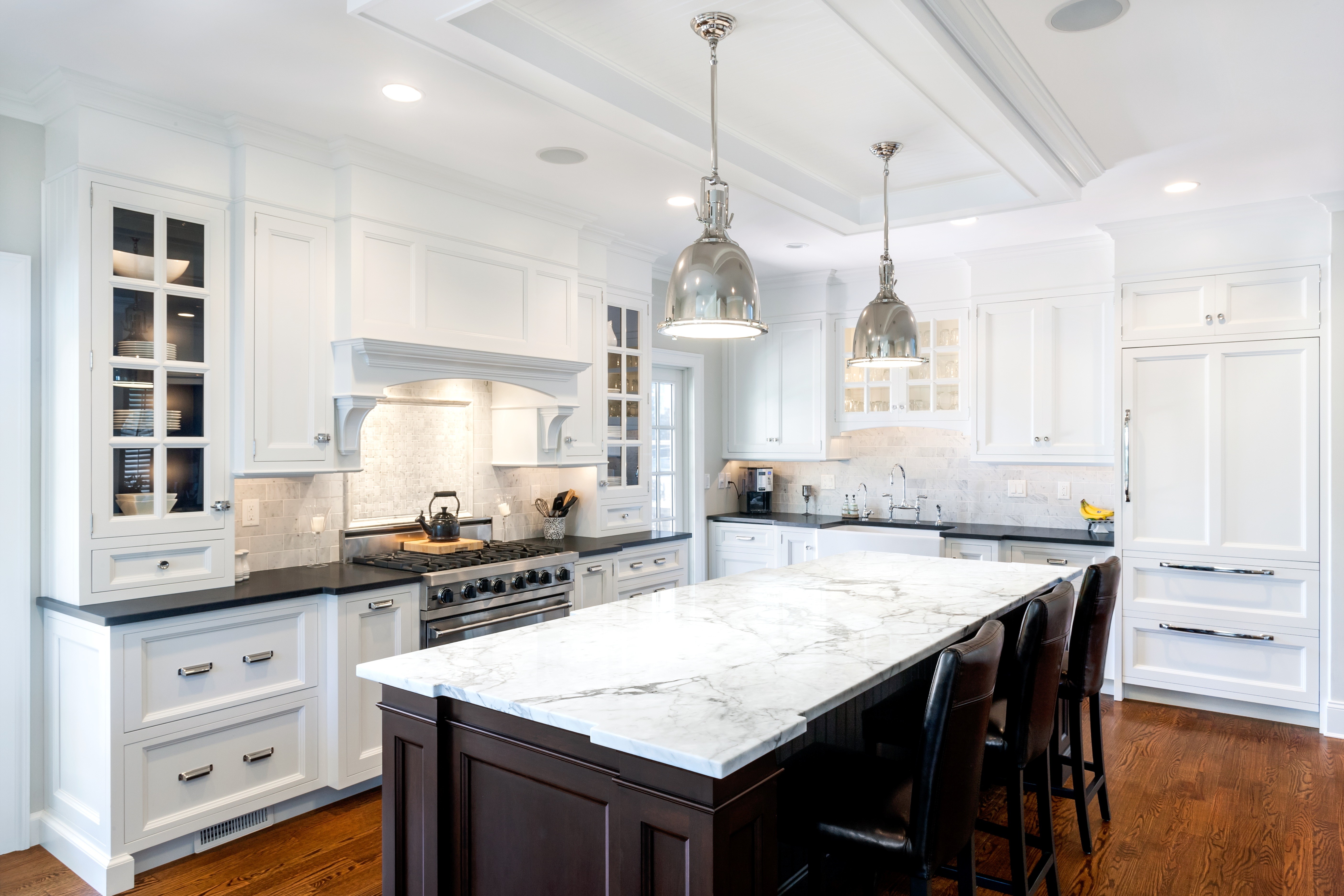 Statuario Marble
Marble countertops are bright and elegant. They are a fantastic way to add distinguished character to the hub of any home. With plenty of adoration from interior designers and homeowners, marble counters seem like a no-brainer for those who want to have a luxurious kitchen design. Marble.com carries an extraordinary array of marble countertop options from Statuario, to White Carrara, and Calacatta Borghini. Something many don't realize about marble countertops is that they are not only aesthetically pleasing but also provide a unique advantage for those who like to bake.
Why marble counters are great for bakers
Bakers have worked on marble surfaces for a long time. It's one of the best materials for working with pastry and chocolate. Marble maintains a consistent temperature of approximately 62˚F, which makes it ideal for handling otherwise sticky items. Dough and chocolate require cool temperatures to properly be worked with. A marble surface is ideal for keeping dough from sticking -- particularly when you're not keen on adding too much extra flour. If you're an avid baker, it's an essential tool to have in your kitchen.
Every baker knows that marble countertops are ideal for rolling out pie-crusts. Beautiful and durable, marble counters are beloved by bakers because it keeps the dough cool, is nonporous (when sealed), resistant to bacteria, and it's easy to clean and maintain. There is plenty of debate about how good marble countertops are when it comes to staining and robustness.
Are Marble Counters Built to Last?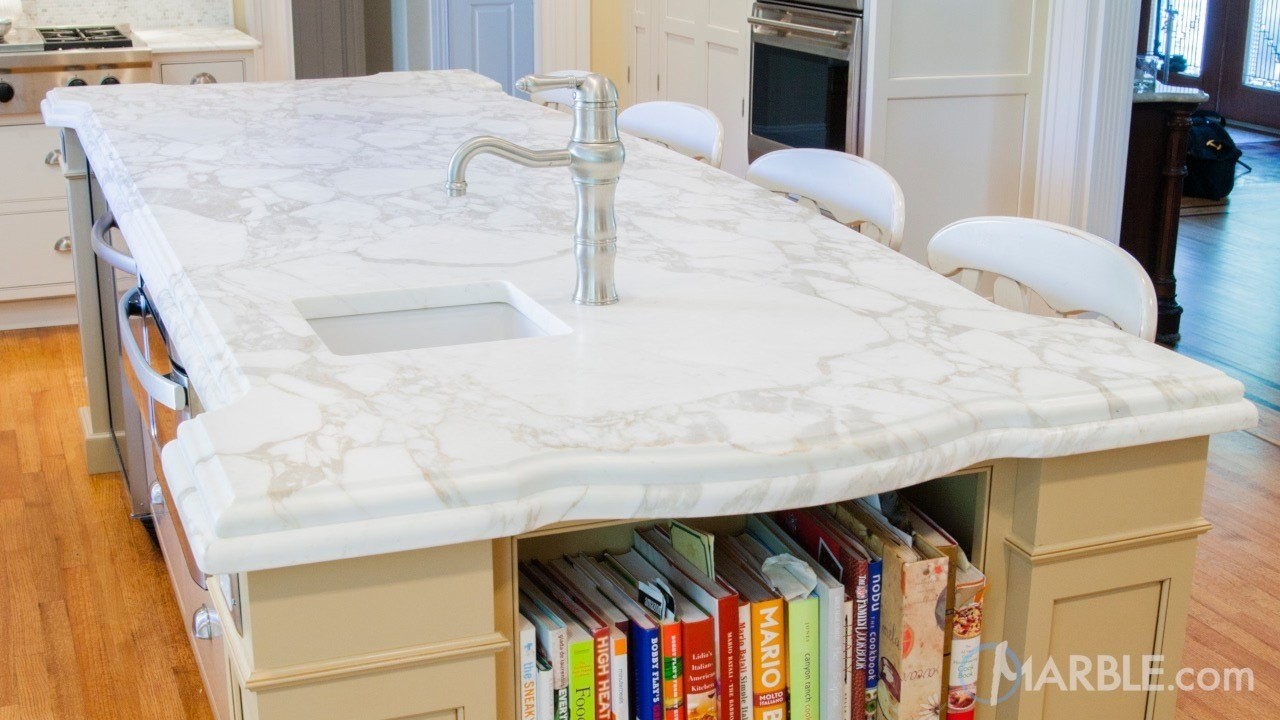 Calacatta Oro
Although you may have heard that marble countertops are very susceptible to stains and etching, this is only partly true. When marble countertops are properly sealed, usually twice per year, then they will stand up to rigorous kitchen use. How complicated is sealing? It can take as little as 2 minutes depending on the size of your marble countertops.
Our Selection of Marble Countertops
There are many varieties of marble that can be used by bakers, and no particular one is better than another, it simply comes down to your specific taste. Marble.com offers a wide variety of marble counter options that can suit the needs of even the most frequent bakers. With our exclusive relationship with quarries from around the world, we can have a tremendous inventory of the rarest marble counters from across the globe. Because we import these marble slabs without any middlemen, you can be sure that you're getting the fairest price at any of our Tri-State locations.
Whether you're interested in classics like White Carrara or exotic ones like Calacatta Borghini, Marble.com has you covered. You can simply visit one of our marble yards whenever it's convenient for you, during our business hours. We always recommend seeing a stone in person before committing to it. However, thanks to the amazing technology of House Tipster, you can see our marble options in Virtual Rooms whenever you'd like. It's a great way to get an idea for what you like before visiting one of our locations in person. It's easy to use and fun. Happy marble countertop hunting!