Lighting Design Ideas for Your Kitchen Countertops
Tweet
---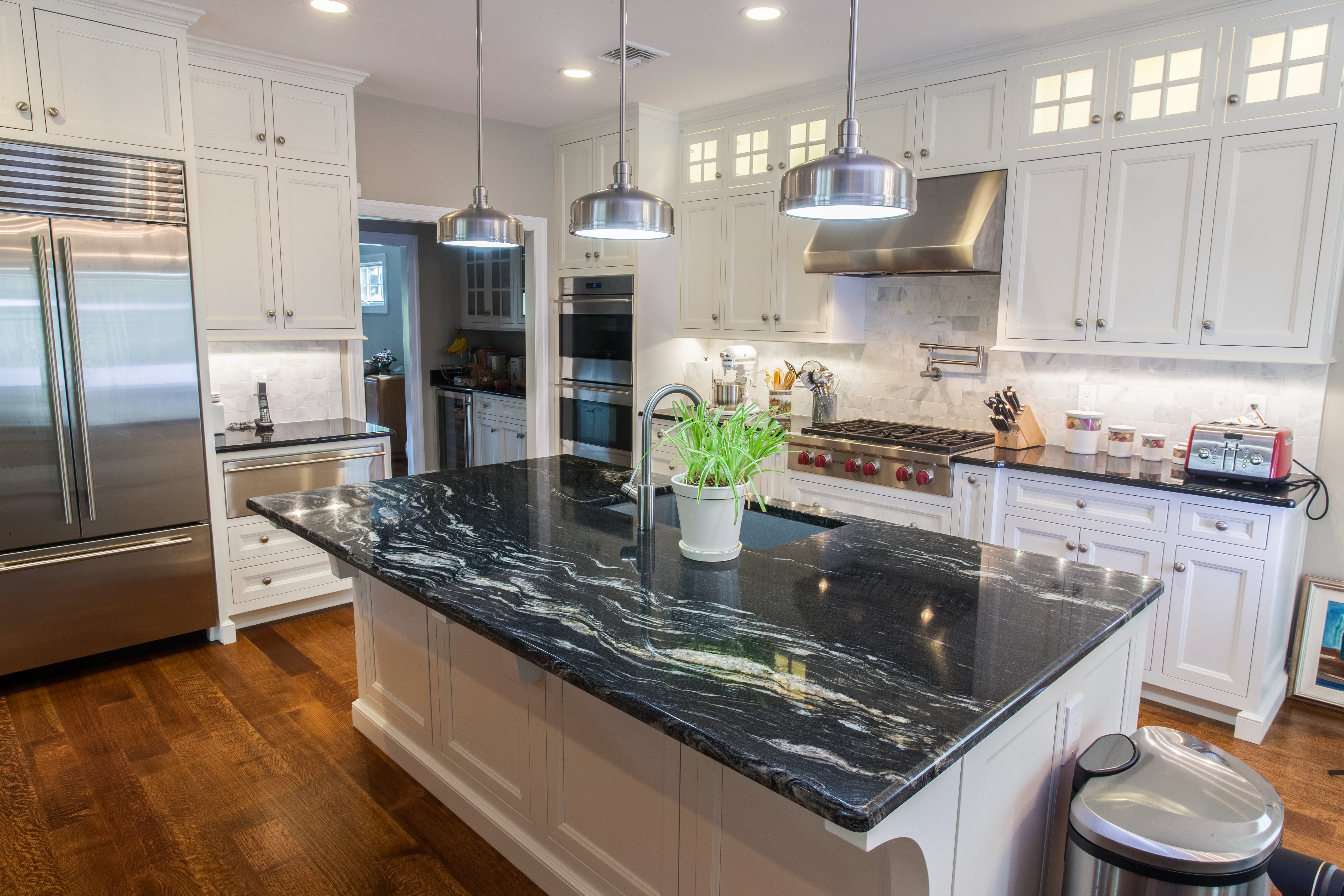 Drop lighting fixtures gives this Cosmic Black granite countertop a nice spotlight
Benefits of Lighting
Did you know that changing the light fixtures in your kitchen can make a world of difference? Upgrading your lighting will compliment your granite kitchen countertops by illuminating them beautifully. Consider what color your granite countertops are. Do they appear as though real diamonds were compressed to a fine glimmer and added to silvery jewelry? By all means, creating the ambiance that you prefer in your kitchen goes beyond just selecting a few light fixtures and hiring an electrician. There are different kinds of lighting and fixtures to choose from. More so, the kinds of bulbs you choose also play an important role in your kitchen design.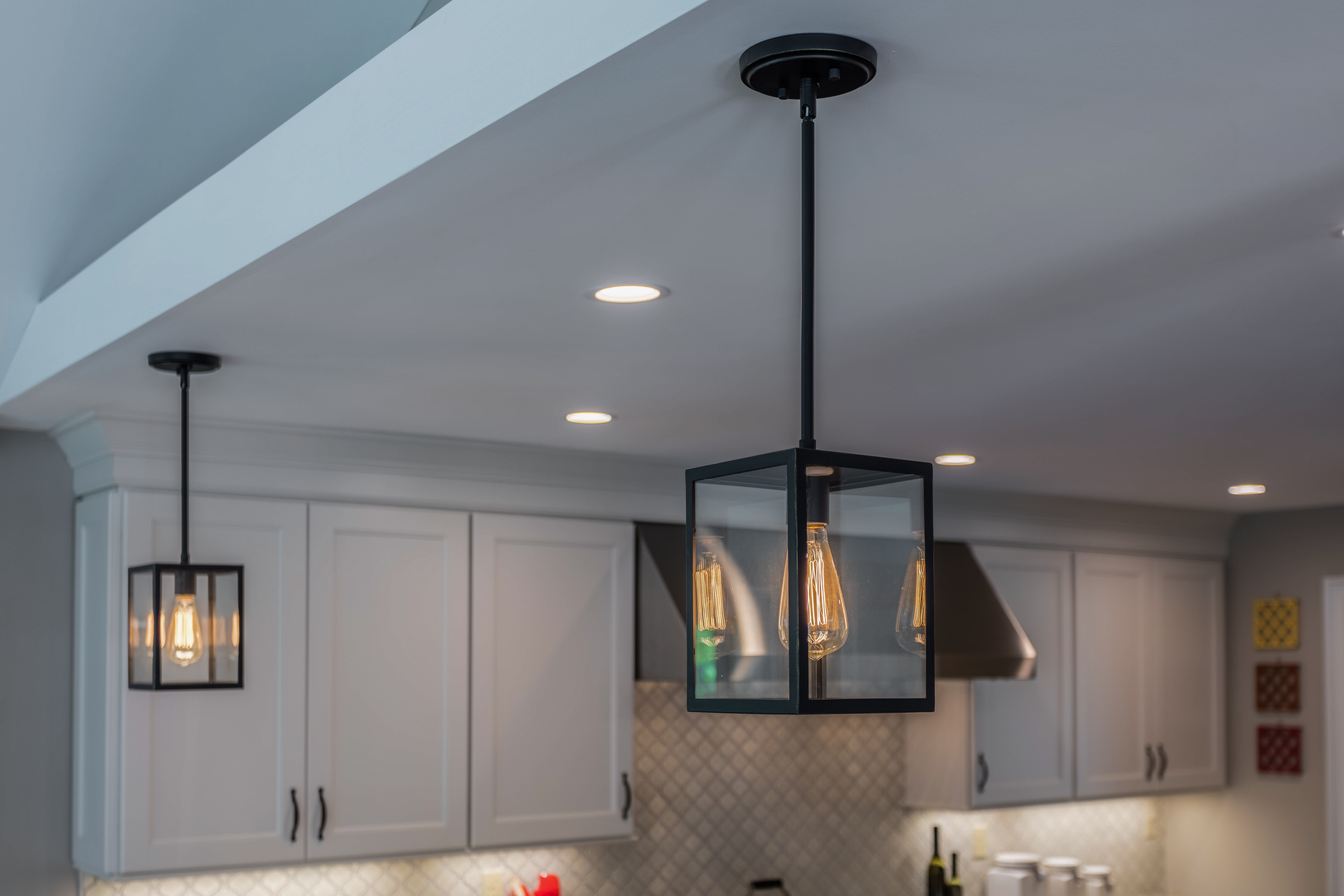 Drop lighting fixtures with yellow bulbs and recessed lighting fixtures add warmth to this kitchen
Kinds of Light Fixtures
There are multiple styles and functions of available light fixtures on the market. For example, there are recessed lights that can be installed just about anywhere in your ceiling. Recessed lights can give a brighter look in your kitchen with various colors, sizes, and trim-out designs. Light up your kitchen's granite countertops with a few of these in your ceiling. There are also drop lighting fixtures, also known as pendant lights. Adding these would bring out the sparkle in your granite stone countertops. Installing pendant lights above your granite countertops in your kitchen would add a warm touch. Then, of course, there is the option of track lighting.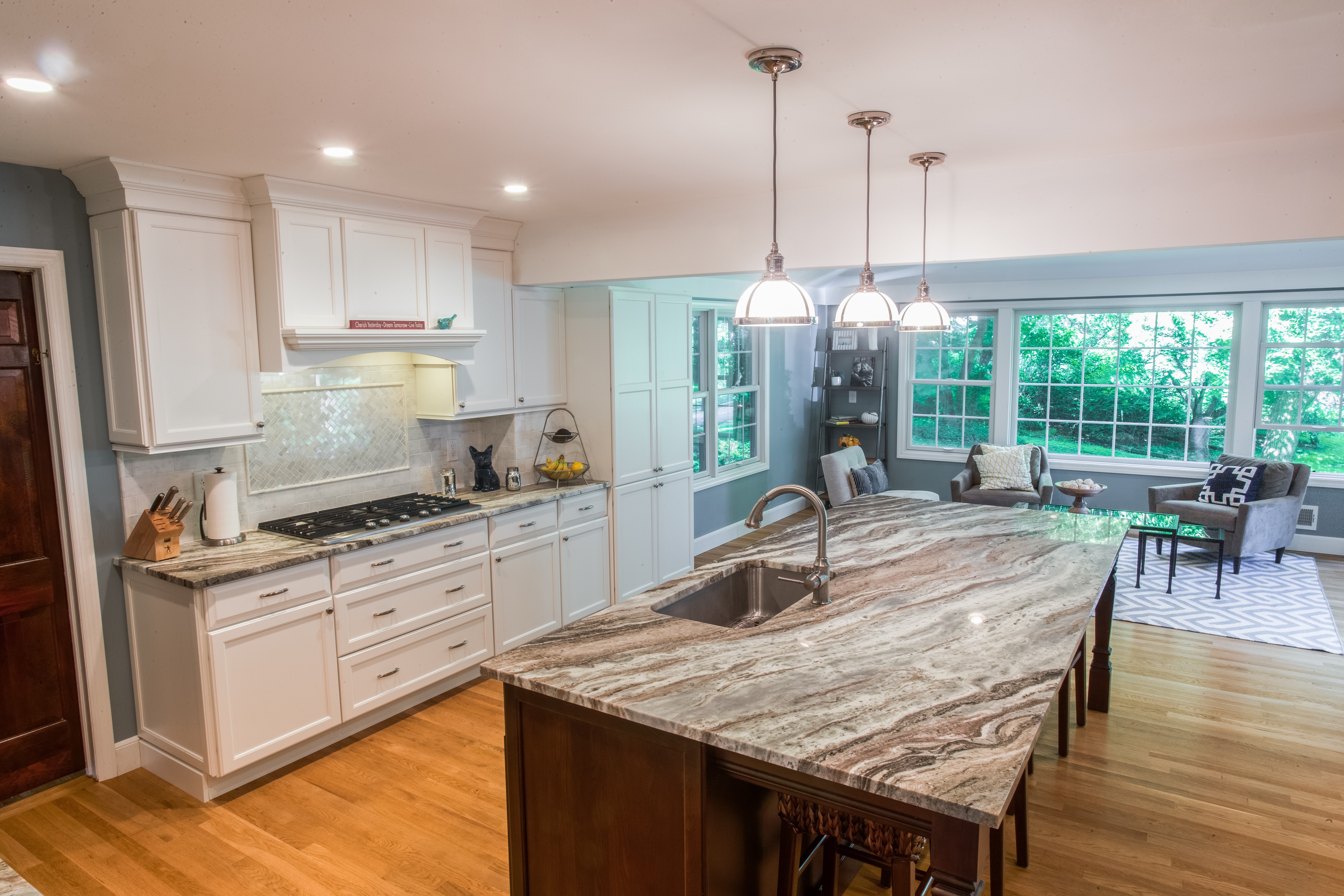 Recessed lighting and drop lighting really bring out the detail in these Fantasy Brown quartzite kitchen countertops
These types of fixtures are really functional and appealing because you can set them to point toward any direction in your kitchen. You can aim two of them toward your island granite countertop and one towards your granite countertop holding your range. Additionally, there are track lights that hold three, five, or even seven fixtures on one track. Either way, track-lights are a great option to consider. Our favorite, though, is under-cabinet lighting. You can install small recessed lights to illuminate your gorgeous granite kitchen countertops or try adding rope lighting. Many homeowners have added rope lighting above their counters and below their cabinets to bring shine to their granite countertops.
Adding rope lights above your cabinets and small recessed lights beneath will create such an inviting glow. Not to mention, accenting your sparkly granite kitchen countertops better than any other lighting option. One thing is for sure, updating any outdated fluorescent lights is going to add significant value to your home. Fluorescent lights are large, hideous, and when ballast goes out, they flicker. Furthermore, part of the light may turn on leaving the other half dim or dark. Replacing these old lights with newer modern lights will go a long way with your granite kitchen countertops.
Lighting Color Options
Equally important to choosing the right fixtures for your kitchen are selecting the right color of lights. The color of the actual lights will make a huge difference regarding the type of mood that is influenced. For example, using a 7-kilowatt white bulb will produce an energetic feeling. On the other hand, using a 32-kilowatt yellow bulb will promote relaxation and a calming feeling. It all depends on your preference but keep in mind, both white, and yellow bulbs will light up your granite kitchen countertops bringing out the natural sparkle.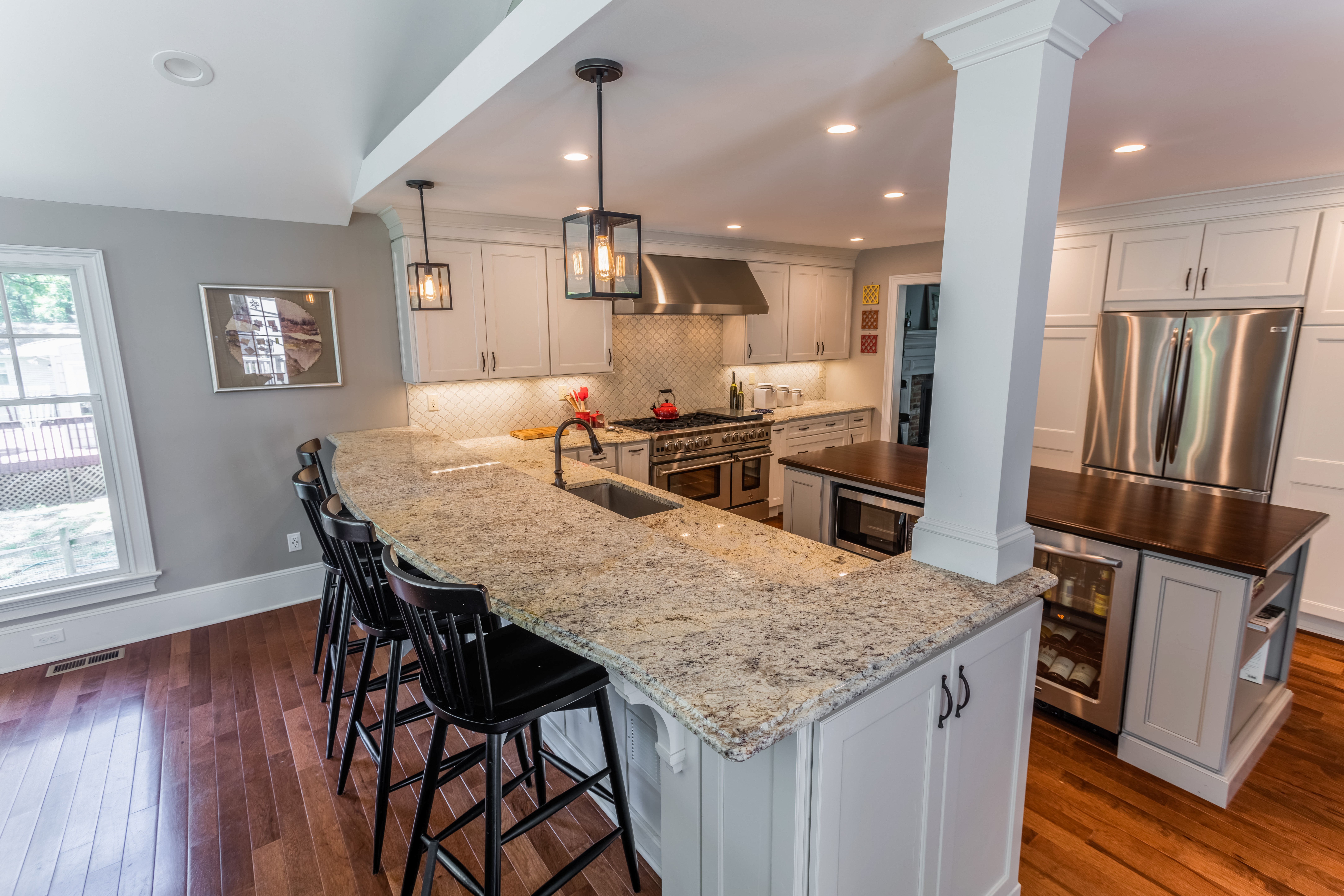 Yellow and white light bulbs bring out the sparkle in these Delicatus Cream Granite countertops
After you have selected your natural granite stone countertops for your kitchen, browse for a few new lighting fixtures. Doing so will bring your project together and you will accomplish creating the kind of kitchen that you have been dreaming of. So, if your granite kitchen countertops look as if they were made from crushed up diamonds and silvery jewelry, put them on display with new purpose lighting.