Jack and Jill Set up: Create Order in Your Busy Bathrooms
by Ann Kent
Posted on August 12, 2017 07:00:00 AM
Tweet
---
Children make an incredible mess in the bathroom, but a properly organized and considered Jack and Jill layout in a bathroom can help create and install order in a busy bathroom. Mornings and bedtime are inevitably hectic, but a well designed Jack and Jill bathroom can help prevent inevitable chaos when everyone needs to use the bathroom at the same time. In a perfect world, we might have private bathrooms off each bedroom, but this is not practical or economically affordable for most homeowners.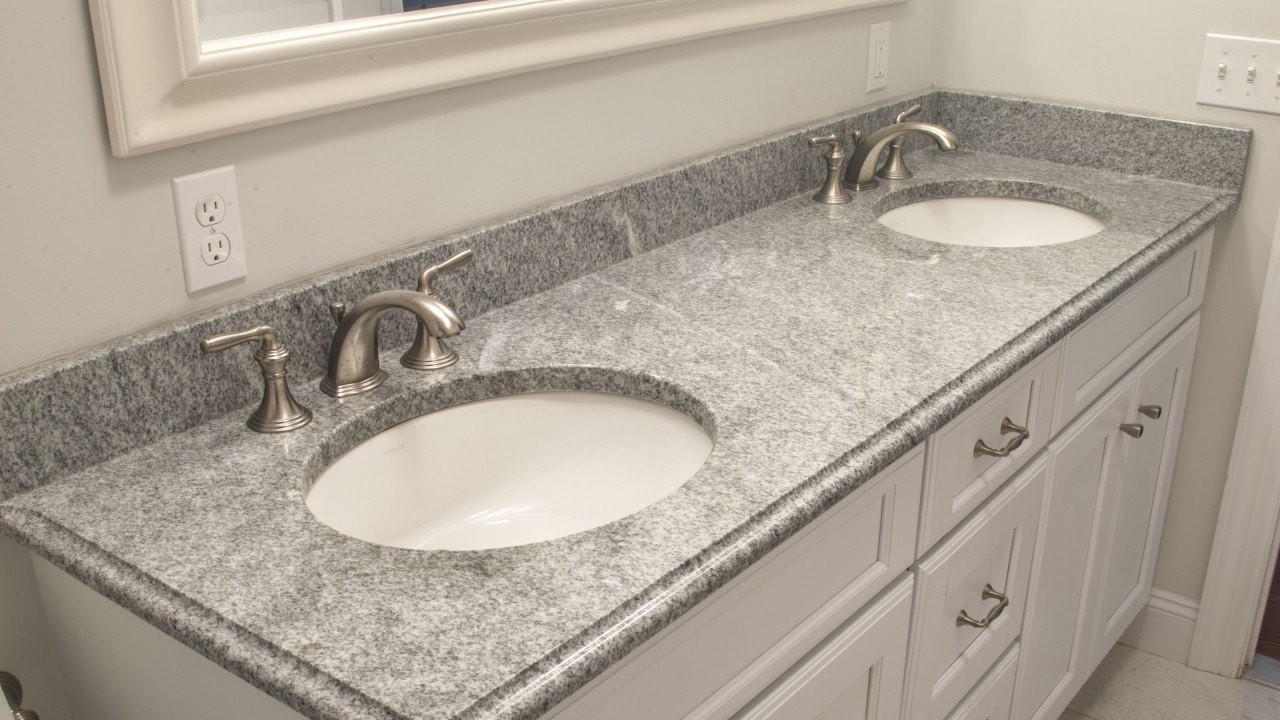 A Jack and Jill bathroom should have seperate sinks to help the kids stay more organized and out of each others way. A Bianco Diamante granite bathroom vanity top looks good in this bathroom.
Jack and Jill bathrooms are best positioned in between two kids' bedrooms, allowing each child to enter the bathroom directly from his or her room. Installing a longer double sink granite, quartzite, quartz or another stone vanity across the main area of the bathroom allows you to use the least amount of space. The toilet and bathroom area can be built out of the middle part of the bathroom. In comparison to a traditional full bathroom, many Jack and Jill bathrooms include a separate room for the shower and toilet area to allow for better overall functionality. One child can brush her teeth while the other takes a shower in privacy in the morning or before bedtime.
While it is ideal to create two separate spaces to give your kids the added privacy, some spaces will not allow for that. In those cases, the room will be much more open and bright.
It is ideal to have a double sink vanity in a Jack and Jill bathroom as it can help kids stay more organized and, ultimately keep the bathroom clean and orderly. While a marble double sink vanity works well in a master bathroom, the kid's bathroom does not need to possess the same level of luxury as the master bathroom. They will inevitably spill toothpaste or face washes on the marble and ruin it. Quartzite, granite, or quartz vanities are the best options for a children's bathroom because they are far more durable and easy to maintain than marble vanities.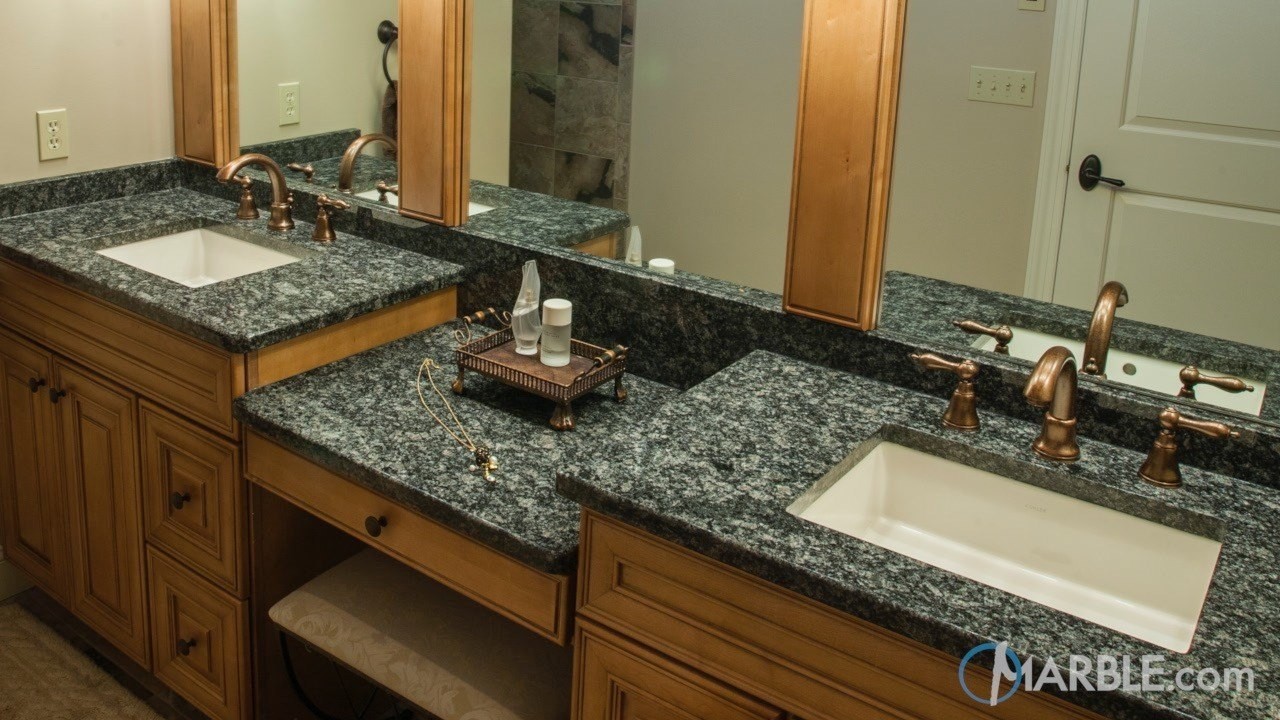 White Fiorito Granite bathroom vanity top with double sinks. Perfect for a Jack and Jill bathroom.
Since children tend to squabble about everything, it makes the most sense to create two separate areas within the vanity. Each side should have adequate storage for each child to stow away his or her things. Similarly, locks should be installed on all doors so that you can prevent someone from accidentally entering the room while the bathroom is in use. You will want to make sure to install enough towel bars and hooks to make it easy for the kids to hang up their towels after a shower or bath.
Once you have decided the layout of the bathroom and picked your cabinetry and quartz, quartzite or granite vanity, you can start decorating. Your floor tiles should be a good color that will take the abuse of a busy bathroom. Decorating a Jack and Jill bathroom can be tricky if you have kids with very different color schemes in mind, but if you stick with neutral colors you can please everyone by adding some accent pieces and fun colors with the towels and shower curtain.