Gray is the New Black! Countertops That will Look Great with Gray Colored Walls
by Ann Kent
Posted on July 19, 2017 07:00:00 AM
Tweet
---
Everyone knows that gray is the hottest color now. It pairs well with so many different patterns and other colors. Simply put, it is the most flexible color out there without turning to a white. It works perfectly with all countertop options from marble, granite, quartz and even slate.
Paint colors that I enjoy using in my kitchen are grays; in fact, I recently painted my kitchen walls a pale gray and it has the perfect warm gray undertones to match my granite countertops. My countertops are Astoria Granite, a creamy, warm gold colored granite quarried in India that is also commonly called ivory chiffon, Kashmir crème granite, millennium cream granite and ivory cream granite. My cabinets are white, so the Astoria Granite looks great paired with my gray walls. I chose granite countertops over all other materials because they are so durable and highly recommended when it comes to choosing kitchen countertops.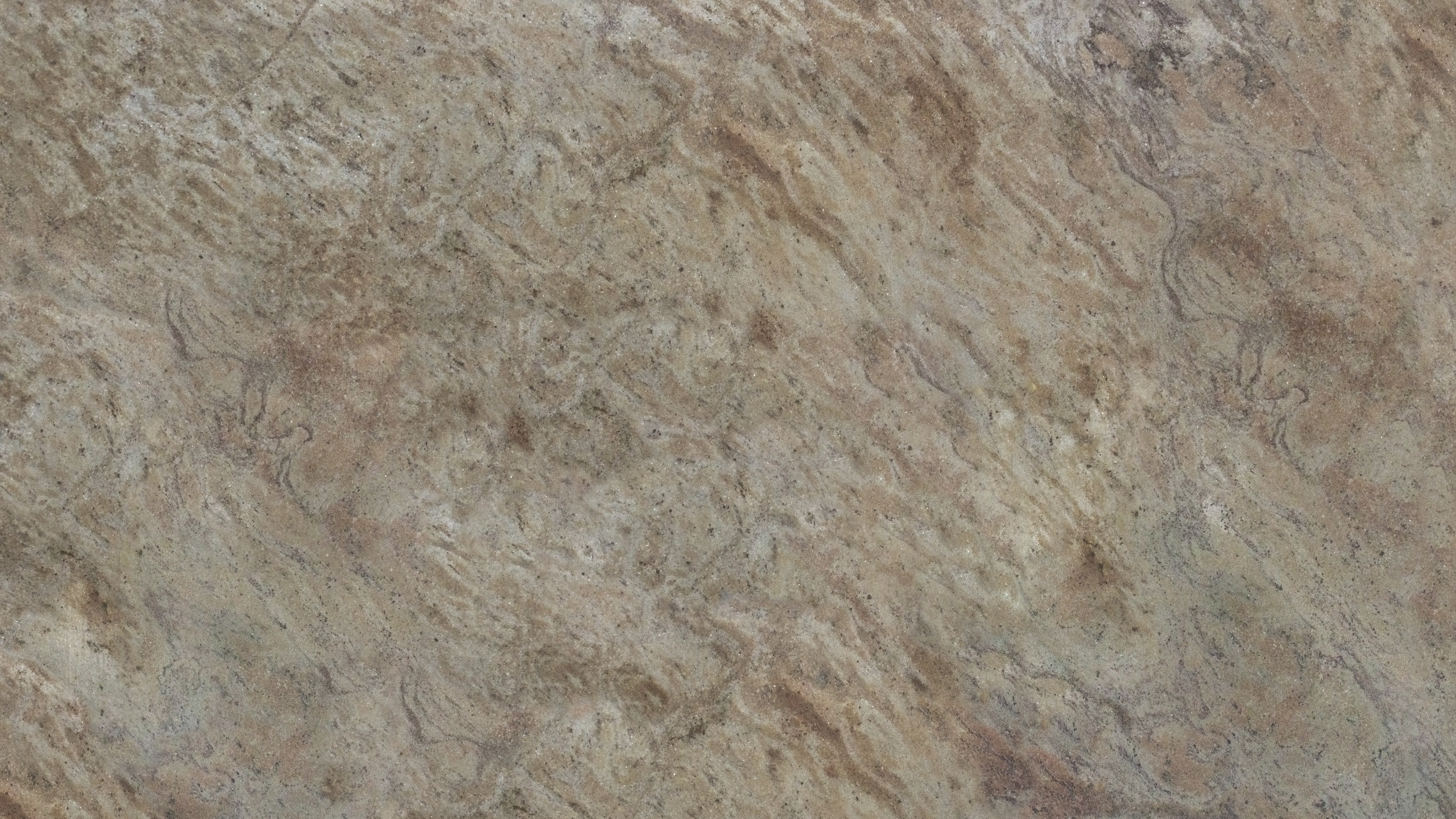 Astoria Granite
If you want to really make a statement, Blue Bahia Granite is a beautiful option that goes very well with gray walls. It's striking colors and pattern will make any kitchen pop. Your friends and family will surely be excited to gather in this area.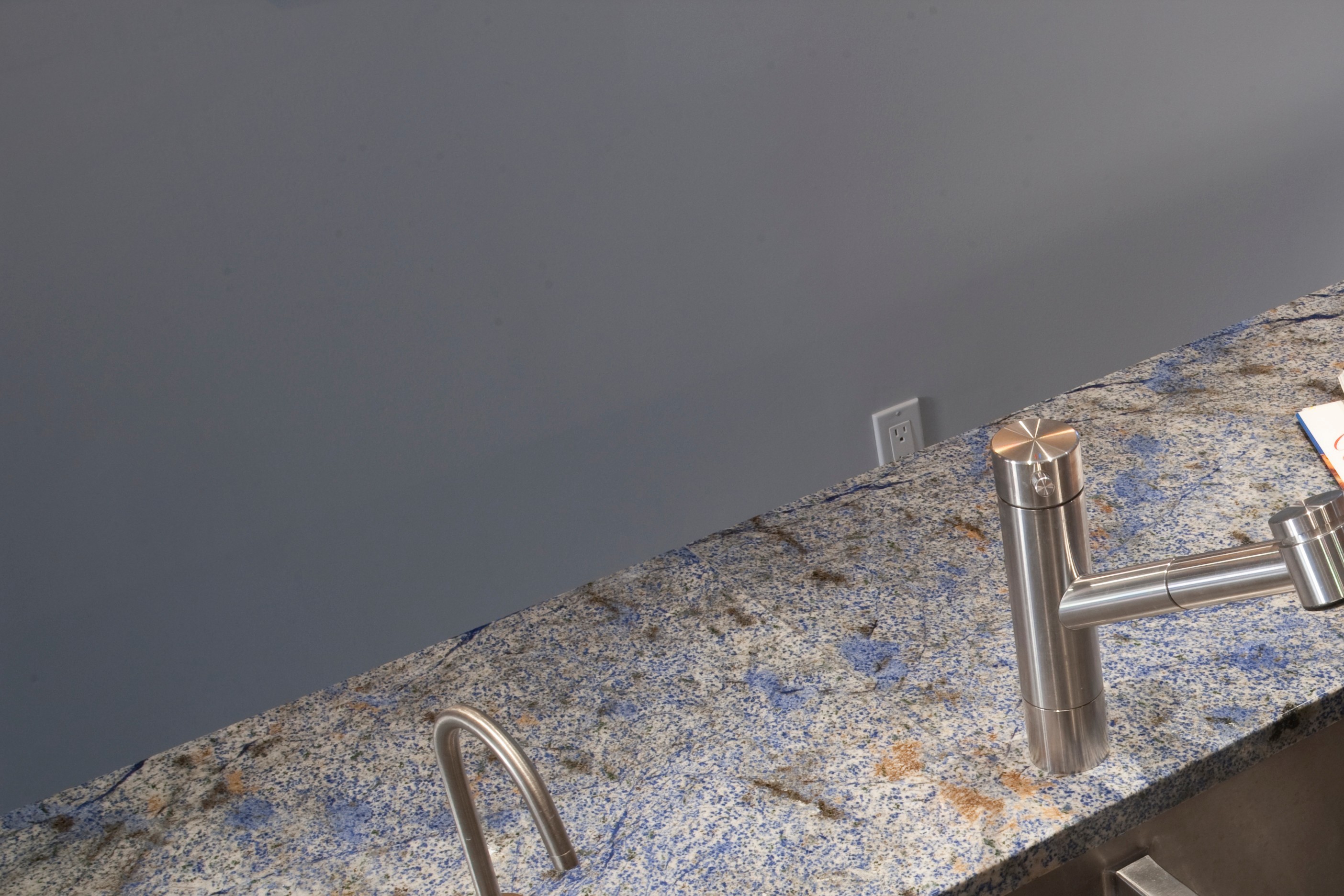 Blue Bahia Granite Countertop against a Gray Wall
Peregrine C Granite is light colored granite that complements gray walls. This marble has more black veining throughout. It could is better suited for a pure, cool gray wall color. This veiny granite has different colored veins running throughout the pattern that will compliment any gray colored wall. Its stunning colors and design will surely stand out against a tamer wall color.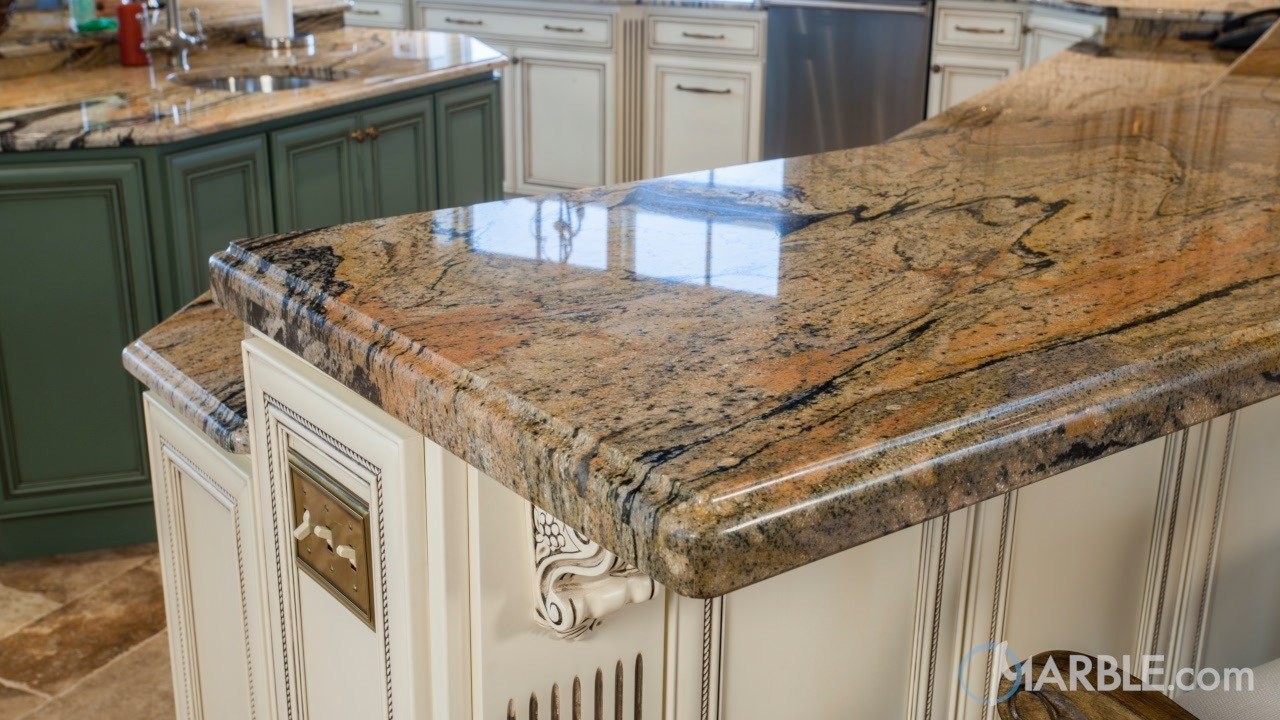 Peregrine C Granite Countertop

If marble is more your choice for countertops, Calacatta Borghini or Calacatta Michelangelo are popular choices that always look amazing with gray walls. Marble is without a doubt the most luxurious option for your kitchen countertops, but they do require a bit more maintenance than granite. While granite only needs to be sealed once a year, we recommend that you seal marble up to 2 times a year although, it would not hurt to seal more than the recommended once and twice a year. Marble is a softer material and will etch over time, but is well worth the maintenance for its beauty. Marble.com does not usually recommend marble countertops to be placed in the kitchen due to the high traffic area. But, if you do choose this material for your kitchen, please be aware that the possibility of stains penetrating the stone is higher.
If you are a little skeptical about marble or granite countertops being the right option for your family, you are lucky because there are even more options available at marble.com that will look great with your gray walls. Quartz is an engineered stone that is available in many pigments. You can find slabs that can have a similar feel to marble without the hassle. While a true purist would know the difference, Vena Statuario Bianco is a dramatic quartz stone with gray veining throughout. Gray walls will complement it and allow the quartz to have a strong effect on the overall feel of the kitchen. Vena Carrara mimics a Carrara marble but with the durability and low maintenance of quartz countertops. Unlike marble or granite, quartz does not need to be sealed, so it is an excellent choice for busy kitchens. Just be sure to use trivets, potholders, and hot pads when setting very hot pans and pots down on this material. The stone may discolor when exposed to excessive amounts of heat.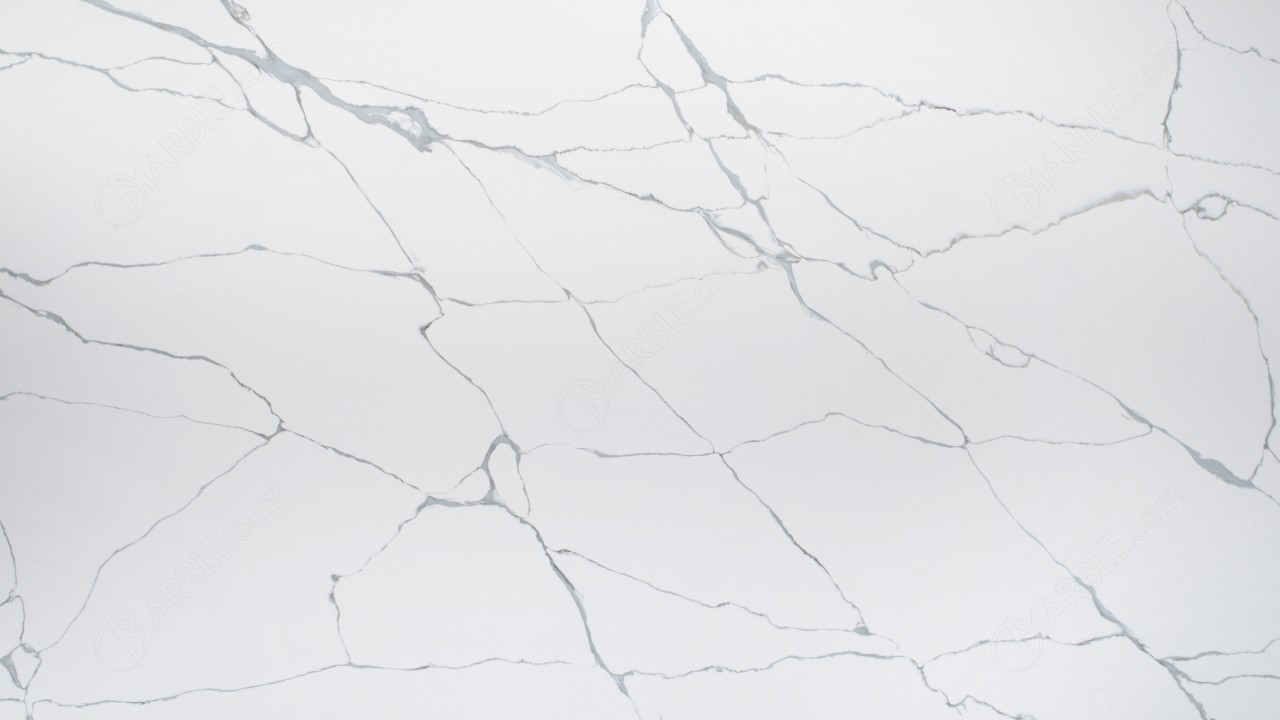 Vena Statuario Bianco Quartz
Walls are not the only space for grays in your kitchen. A hugely popular trend this year is to paint your cabinets gray instead of the already popular white. Gray cabinets, like walls, look incredible paired with light countertops and will be a trend that sticks around a long time.
No matter what gray you decide to go with, choose the stone that will best match your shade of gray and your lifestyle. Contact an expert today to set up an appointment to visit the slab yard.