Granite, Marble, or Onyx for the Master Bathroom?
Tweet
---
Choosing the right countertop for the master bathroom countertop (also referred to as a vanity top) is just as important as choosing the best material for your kitchen counters, however, there are different criteria to consider, based on the difference in use. A good bathroom countertop is the right blend of style and functionality that will not only meet utilitarian demands, it should be an extension of the atmosphere that's already been established in the master bedroom.
While vanity tops may not see the same harsh environment kitchen counters are exposed to, they do face challenges, especially in a full bathroom with a shower and/or a tub. The first challenge is the moisture generated from the said shower, the second is the toiletries which will likely find their place on the countertop such as moisturizers, make-up, hair spray, and mouthwash, things that can stain a surface in other words.
Because of the large role bathroom countertops play in the look and feel of a space, many homeowners impulsively choose the one that looks good, but understanding the functional role they play is an advantage when it comes to the decision-making process. Granite, marble, and quartz are among the most popular materials installed in master bathrooms, so for the purpose of this article, we'll discuss how to choose between these three.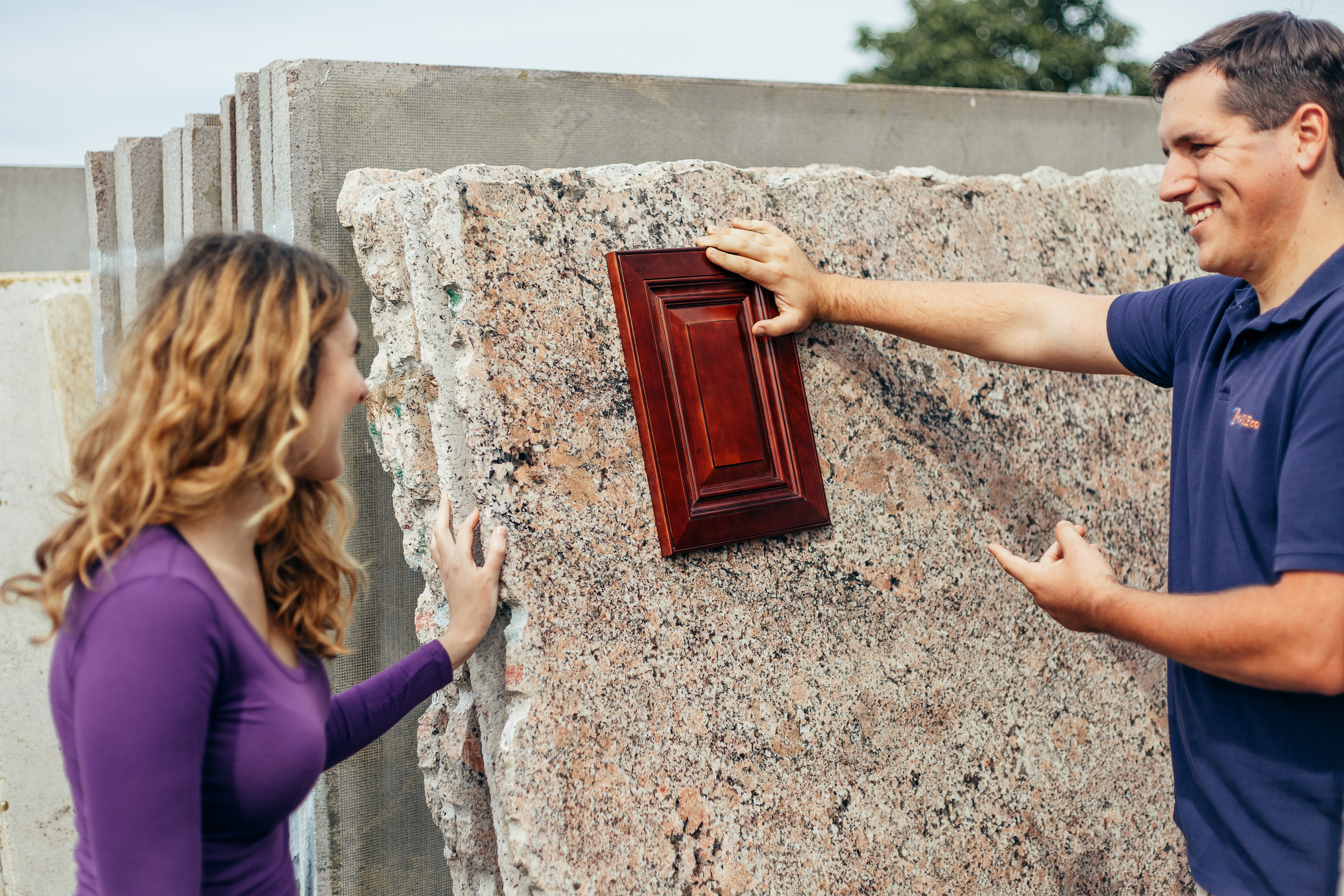 A good vanity top choice is compatible with how the bathroom is used. Given that this is a master bathroom, granite, onyx, and marble are all good candidates based on the assumption that there won't be a lot of traffic, by visitors or children, but there will be the usual collection of toiletries, including make-up, lotions, mouthwash, and hairspray. A master bath can also serve as a sanctuary so the right countertop should reflect that by being more indulgent.
Another important consideration is who you're updating the space for? Is the upgrade for potential homebuyers or you? If it's the latter, then indulge and get the vanity top you want, if it's the former attractive, yet practical is the better way to go. And don't forget about the sink, if your heart is set on a specific style of sink, it can impact your countertop decision. Is the sink of your dreams compatible with granite? With onyx? With marble?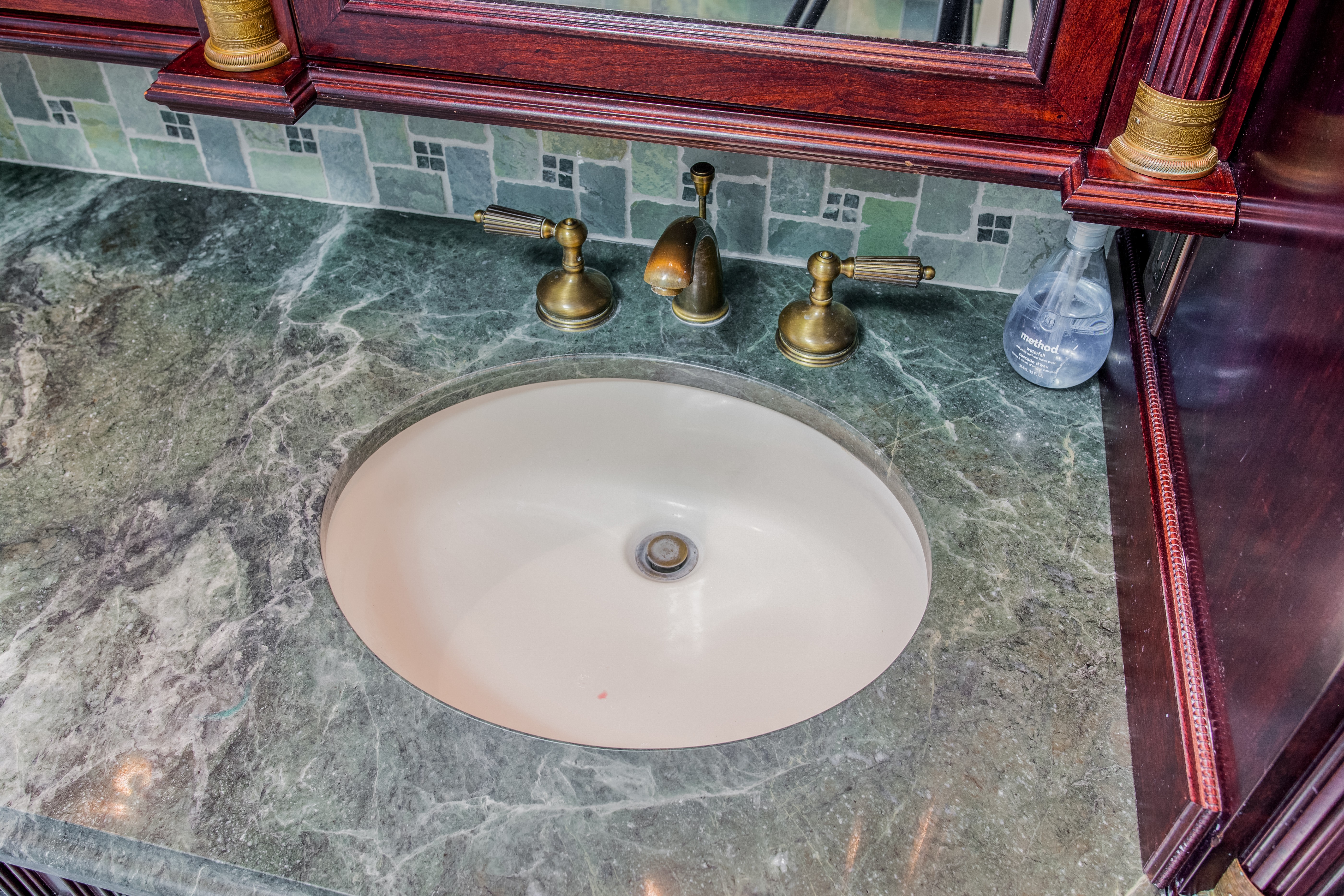 Granite countertops ensure a high-end and luxurious look, it can withstand wear, resists stains (when properly sealed), cleans easily, and offers lasting beauty. As a natural stone, each granite slab is unique and available in a wide array of colors and patterns, it provides an elegant look and complements a variety of other materials and finishes. Granite is undoubtedly the Rolls-Royce of vanity tops.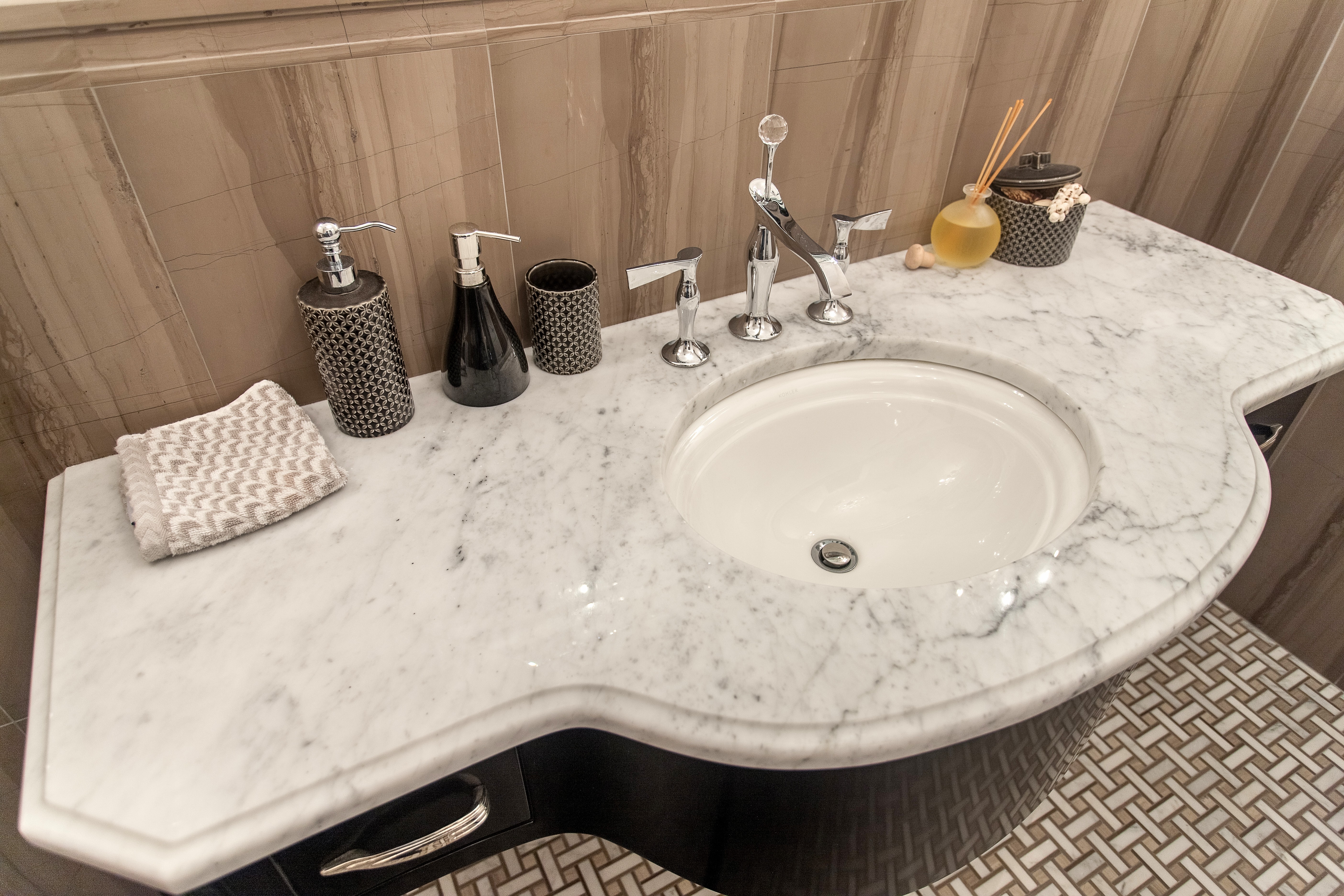 Marble vanity tops remain popular because of their stunningly good looks. The igneous stone is a display of color, including hues of solid white, solid black and a lot of colors in between including rose, green, yellow, and gray, spectrums, and no two slabs are alike. However, marble is porous, more porous than granite, allowing spills to seep in quickly, leaving stains that can be difficult to remove. And while marble is durable enough for use in a master bath, it does scratch and chip more easily than granite.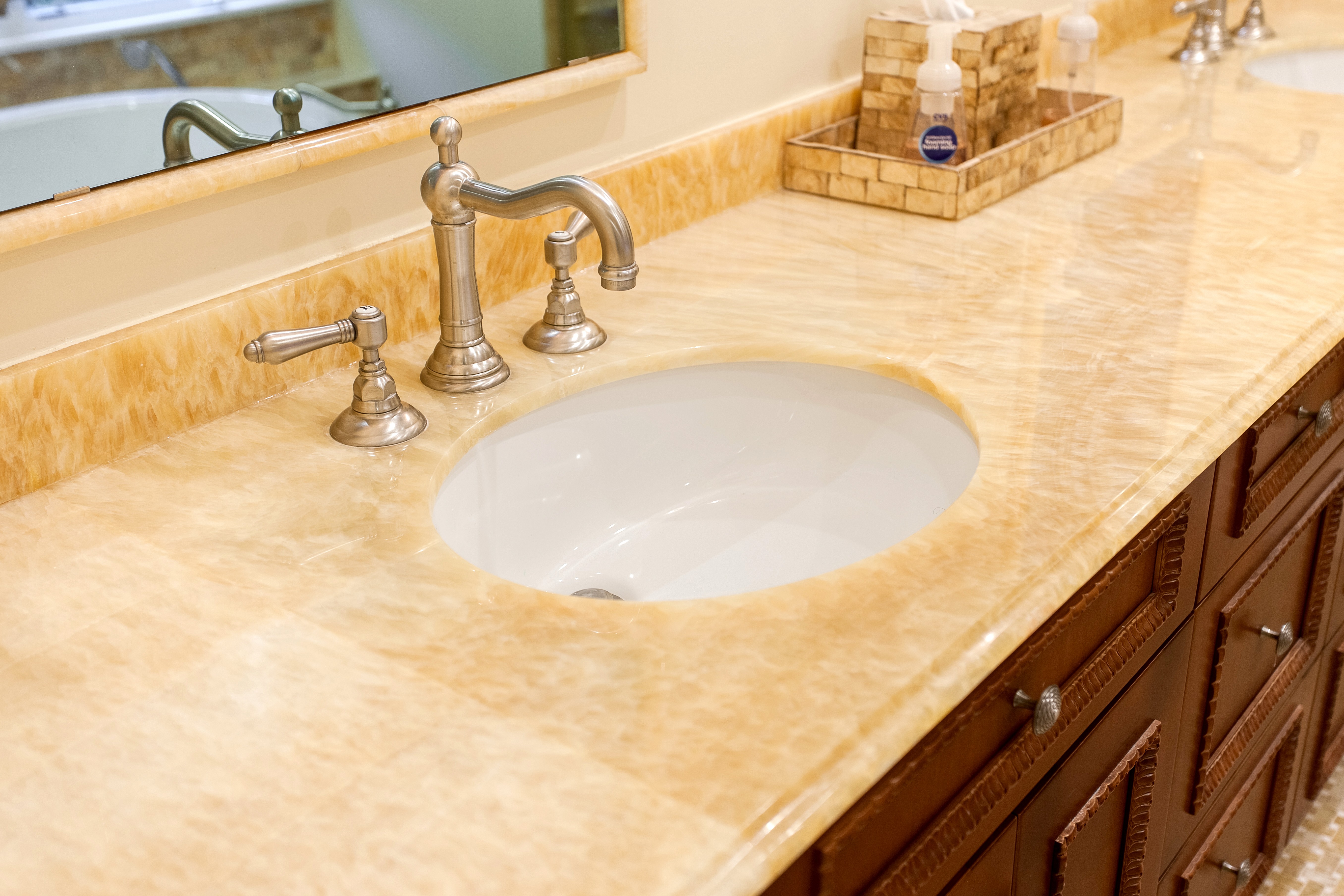 Onyx is an amazingly dramatic stone that's commonly available in pastel colors with swirling patterns. Onyx is often backlit because of its translucence, making it a natural focal point. Onyx is a calcareous stone and typically has a fiberglass mesh material on the bottom to hold the slab together, an indicator of its fragility. Additionally, it's the least durable of the three and more difficult to maintain as well.
Once the questions have been asked and answered, and the pros and cons of granite, marble, and onyx vanity tops have been considered, the decision as to which material to use for the master bathroom may become more apparent than originally thought.