Granite for your Outdoor Bar
by Ann Kent
Posted on July 09, 2017 07:00:00 AM
Tweet
---
Grilling season is upon us, and along with the grill comes constant company and last minute barbecues. We have already discussed the importance of creating a durable, functional and attractive grilling station, but have you thought about creating an outdoor bar to gather with your friends and family while you flip your burgers?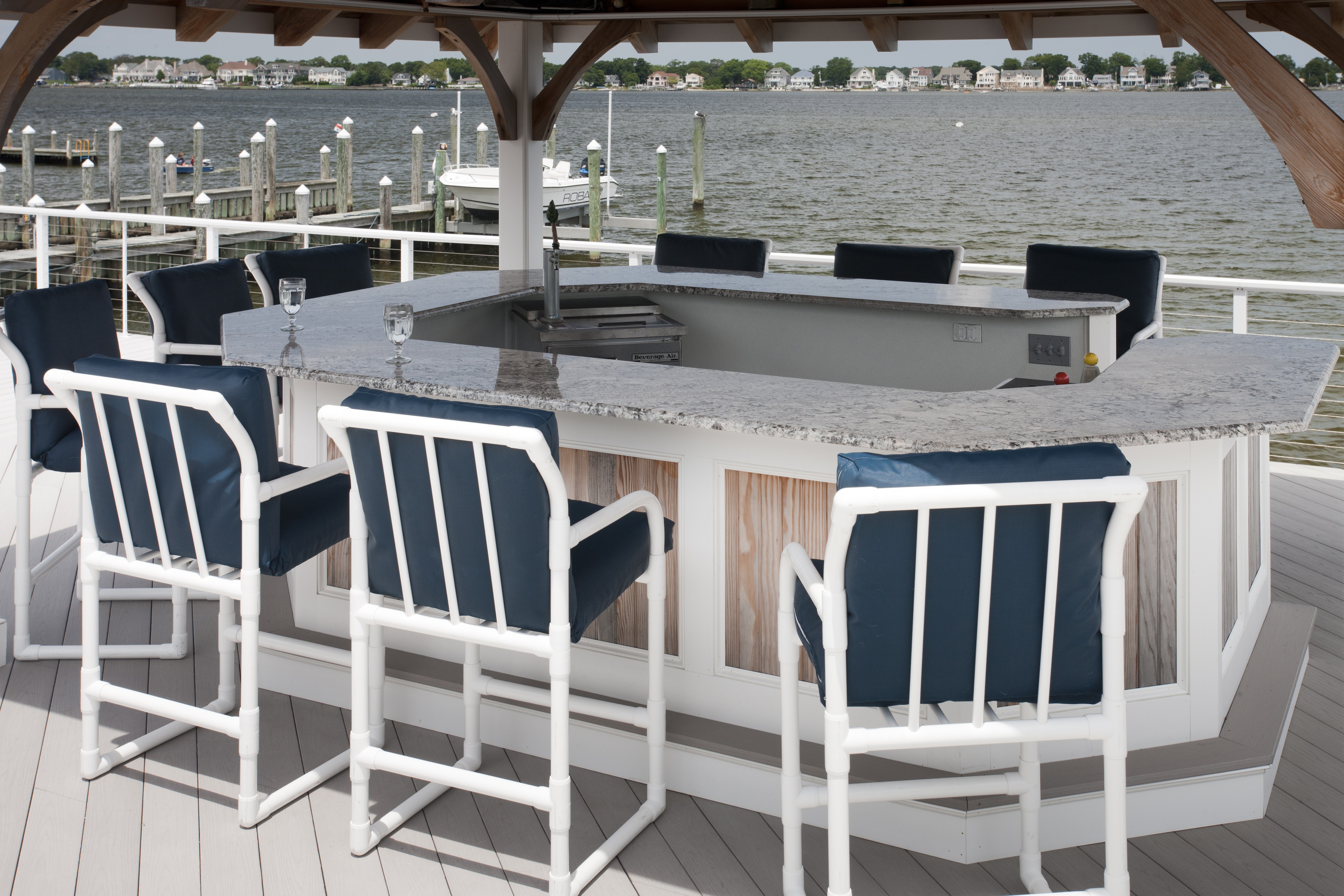 Bianco Antico Granite Countertop
We love the addition of an outdoor bar added on to your grilling station. These are perfect for homes with pools, expansive outdoor patios and even nice outdoor play areas. While the children swim or swing on the swing set, the adults can visit and have a nice beverage or appetizers at an outdoor bar. An outdoor bar is great for keeping your guests outside, and let's be honest, don't we enjoy having guests over but keeping the mess out of your house?
We suggest a stone that is durable and can handle the outdoor elements. Particularly in an area like the NY metropolitan area, we experience extreme weather variations from high heat to cold winters. Therefore, you are limited to natural stone, concrete, or tile. Manufactured quartz does not hold up well outside because the pigments often change when exposed to temperature changes.
We also recommend granite over other stones for outdoor bars. It is strong and stain resistant and looks spectacular. Unlike other stones, granite will not fade in the sun. With proper cleaning and sealing, granite will not stain. We typically suggest light granite for outside because darker granite will potentially get quite hot. If granite isn't your first choice, soapstone can work fairly well for an outdoor bar. It is heat, stain, and sun resistant.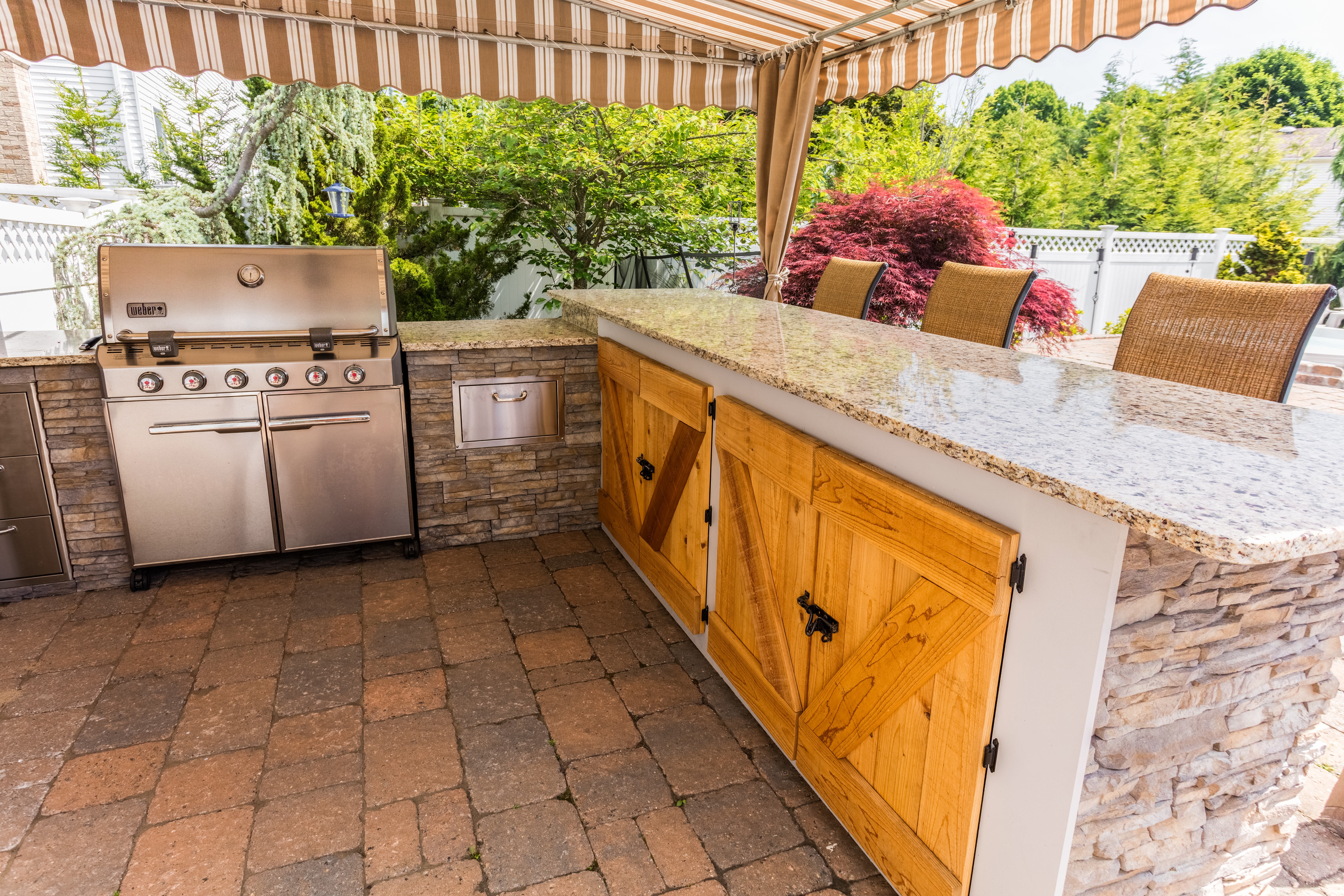 Santa Cecelia Granite Countertop
If you already have an extensive grilling station outside, you may have a sink, but if not, we suggest installing a sink nearby your outdoor granite bar. It is great for making cocktails, ice and washing dishes. We also like the addition of a refrigerator and dishwasher in the outdoor grilling area. Lastly, it is important to select comfortable and durable bar stools. There are many good options on the market that will do well in both the heat and the cold.
Once you complete your outdoor bar, please be sure to clean your surfaces often and to seal on a regular basis. We recommend sealing granite 1-2 times a year. Your friend's will love to enjoy your new outdoor oasis.