Five Popular Beige Granite Stones for High-Traffic Areas
by Tim Sprague
Posted on February 24, 2018 07:00:00 AM
Tweet
---
Looking to plan for your next major kitchen renovation project using granite countertops but not sure what is best for your high traffic kitchen and large family? Look no further than beige granite countertops. The natural stone industry offers countless aesthetically pleasing beige granite stones that will help make those high traffic areas stunning. Your family will be able to enjoy the resplendent features of beige granite countertops with lower maintenance than other stones in the industry.
With children in the home, it is inevitable to find some mess in the kitchen. We all know that children aren't the tidiest when it comes to food and drink. Speckled beige granite is a perfect stone that can hide those crumbs when you aren't able to clean them right away. And while granite stone only requires sealing up to two times per year, you can focus more on spending time with and enjoying your family rather than worrying about your countertops all the time.
Giallo Antico Granite
Among the many granite colors available, Giallo Antico granite is loved for its rich brown and gold textures. Imported from Brazil, this granite stone is often an ideal choice for high-traffic kitchen areas. The striking patterns of Giallo Antico granite is recommended for all areas of the kitchen, including countertops and backsplashes.
Giallo Napoleone Granite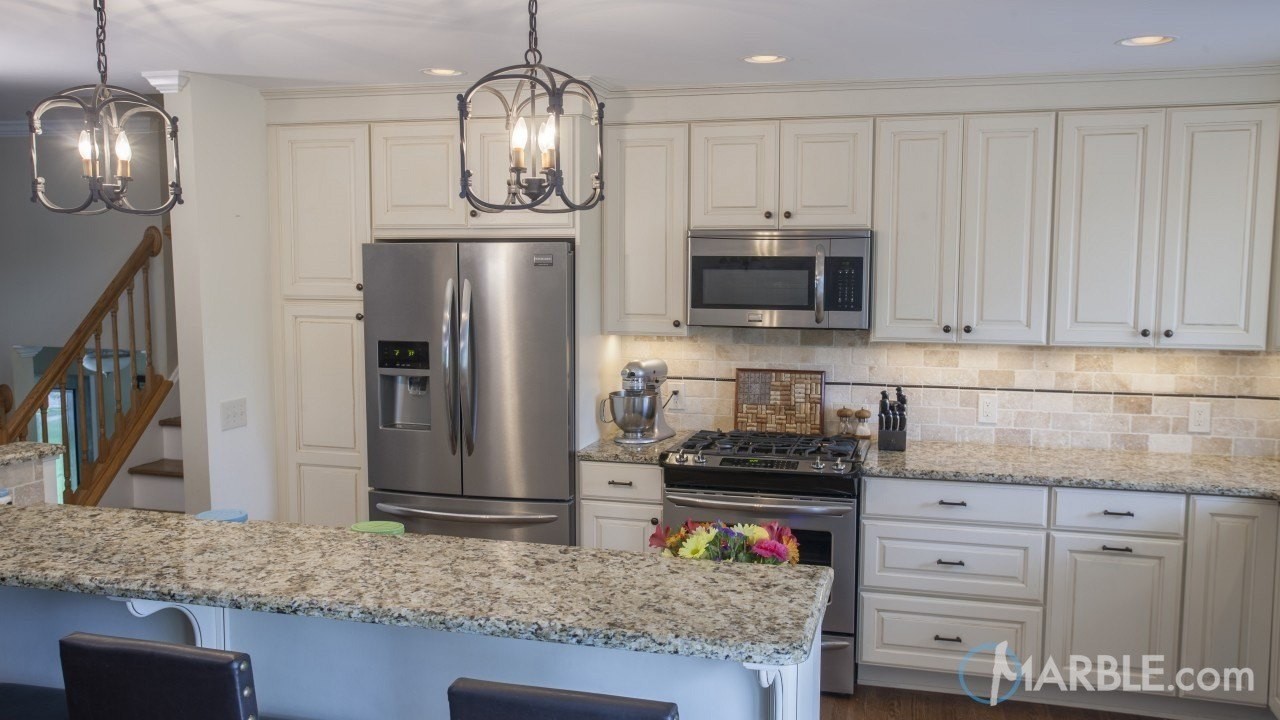 Sanguine Granite
Sanguine granite is another ideal choice for your next home renovation project. The granite colors of beige mixing with the exotic texture of golden veins make Sanguine granite an excellent option for homeowners with busy families. Whether it is your kitchen countertops, fireplace surrounds, or bathroom vanities getting a remodel, the striking brown and orange textures of Sanguine granite will make your home look both stunning and elegant.
Tahoe Granite
Tahoe granite is a Brazilian import that is most recognizable for its predominantly yellow granite colors. The speckles of dark-gray veins help make Tahoe granite an excellent choice for kitchen countertops, bathroom vanities, and other high-traffic areas due to its polished, resilient surface. Since granite is so durable, it can be used in both industrial and home settings.
Santa Cecilia Granite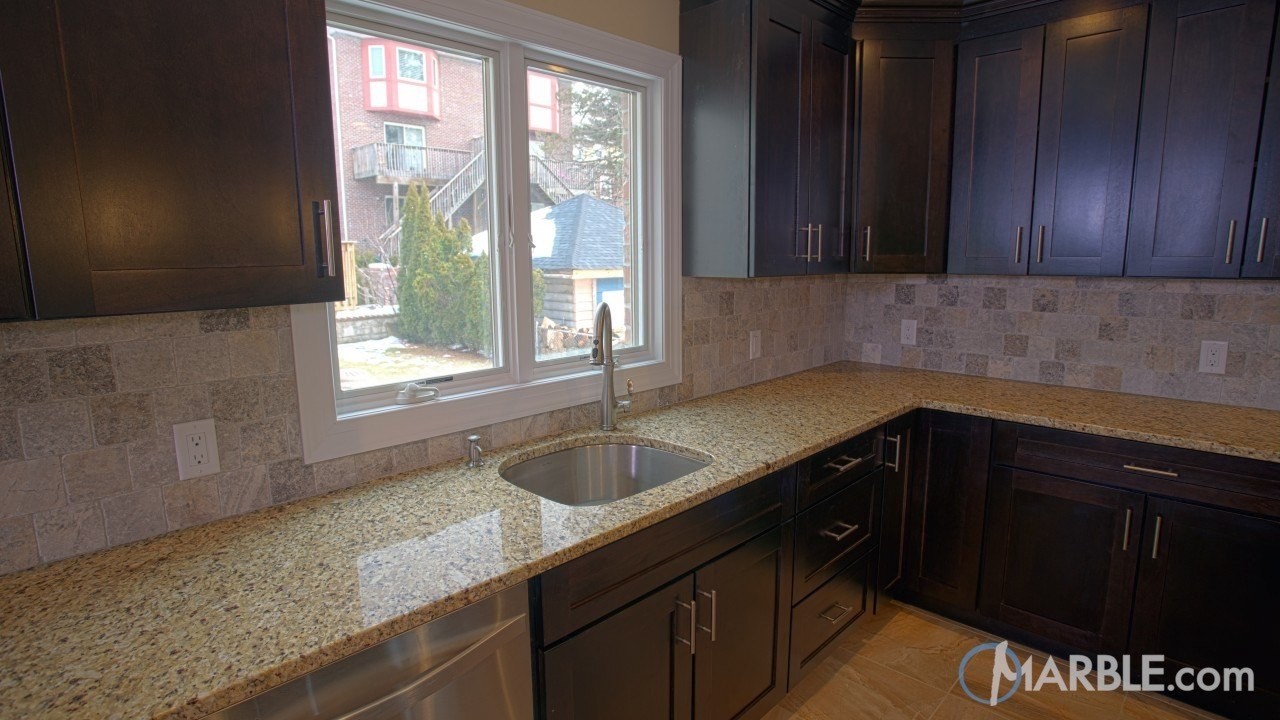 Santa Cecilia granite works great for high-traffic kitchens that want to maintain a look of style and sophistication. As one of the more popular granite stones, Santa Cecilia granite is also quarried from Brazil and is most recognized for its soft colors of beige and gold, with speckles of dark gray veins. Use Santa Cecilia granite for either your kitchen countertops, fire surround, kitchen or bathroom backsplashes and you will bring a level of aesthetic beauty and class to any room in the house.
Whether you are a restaurant manager looking for a sleek commercial upgrade or a homeowner looking to add an elegant taste to your kitchen countertops, beige granite is a smart choice for both quality and durability.