Color Ideas for Your Bathroom that Create a Unified Look
Tweet
---
For a cohesive, unified look, the color scheme is one of the first decisions that should be made when planning a bathroom remodeling project. The options for bathroom color schemes and combinations are almost unlimited. What kind of atmosphere do you want to create in the bathroom? Some love bold, dramatic rooms, while others want something more tranquil and relaxing.
If you want to create a tranquil space in the bathroom, your choice of colors is especially important. Select lighter shades that are known to evoke feelings of calm to create a spa-like atmosphere in your bathroom. Three color ideas to consider for your bathroom redesign include shades of light blue, soft greens, and light shades of gray.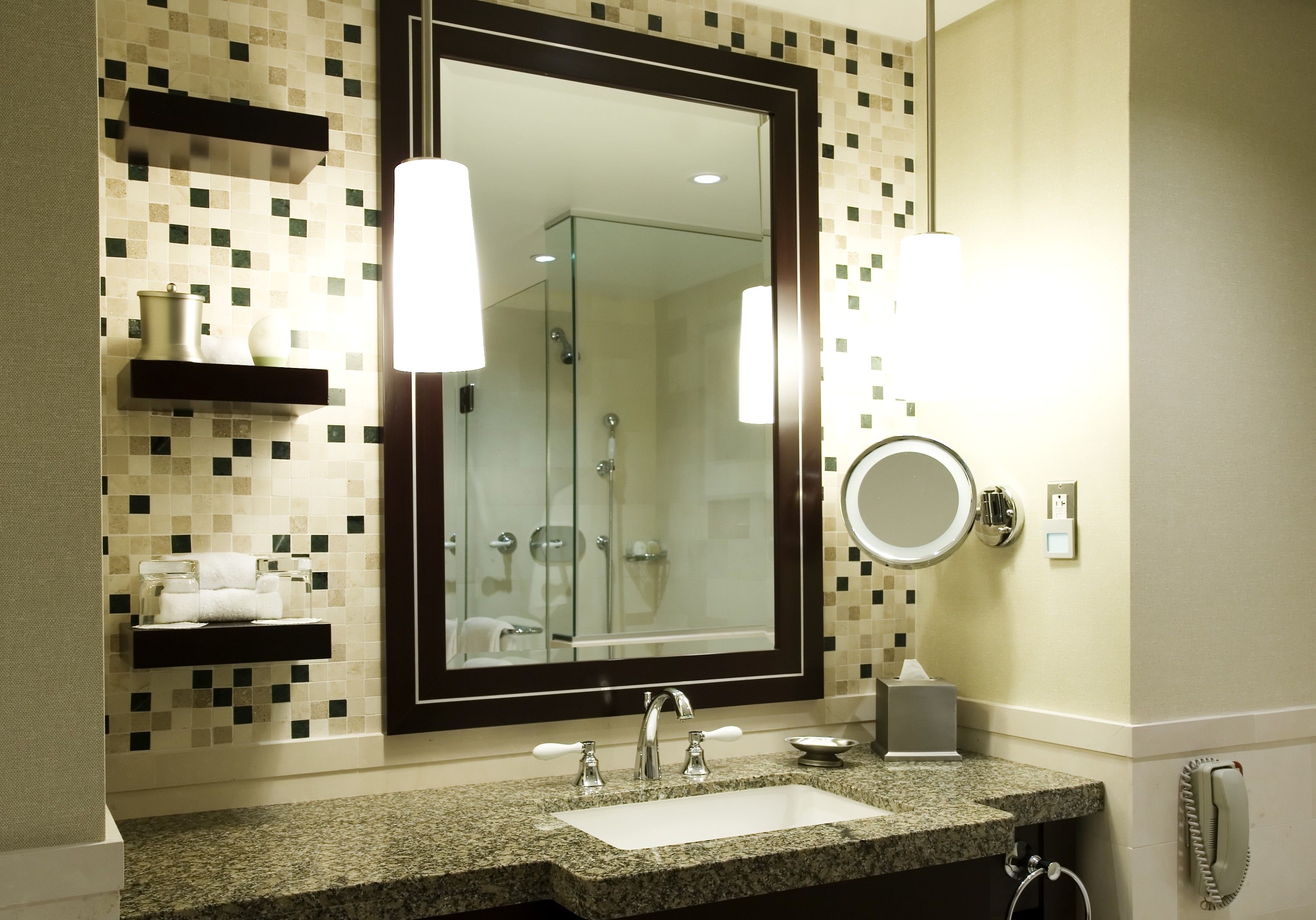 Color psychology is an interesting field of research that has shown a connection between various colors and the feelings they evoke. Interior designers, businesses, schools, institutions, and homeowners often select colors to influence mood. Light blues, soft greens, and grays bring serenity into the bathroom. Consider a pale blue or a coastal blue to make your bathroom feel like your own private spa.
Using Color in the Bathroom
Walls are the most obvious place to infuse color in the bathroom and there are many ways this can be done. You could paint the entire bathroom one color or use one paint color for the walls and another for a feature wall, ceiling, or trim. Many successful design projects have started with a single paint swatch to guide the rest of the design choices.
Wall covering has recently become popular again. If you want to use wall covering in your home, the bathroom is a great place to start. There are many options for wall coverings where you can use paint or wallpaper. You can create patterns like floral prints, geometric patterns, and small patterned wall covering in a wide variety of patterns, colors, and styles. If you are using wall covering, you may want to avoid using too many patterns in the rest of the bathroom. For example, a busy print on the walls can be paired with solid colored shower curtains, window shades, and bathroom accessories to avoid overwhelming the space with patterns.
A natural stone bathroom vanity top, bathtub surround, or shower surround creates a luxurious look in the bathroom and creates a gorgeous focal point. To create a unified look in your bathroom, select a natural stone in a neutral color or a white stone with shades of light blue, light gray, or soft green running through the surface of the stone.
The natural stone industry offers many stone colors that would work well with these colors. When choosing a stone for your vanity top, consider your own preference, budget, and how well the stone will hold up to the environment. For example, a travertine vanity top is exquisite, but this is a softer stone that is not ideal for high traffic areas. A travertine vanity top is best used for a master bath or less frequently used guest bath. For busier bathrooms or a bathroom used by children, you may want something more durable, such as a Viscont white granite or an Aspen White granite vanity top.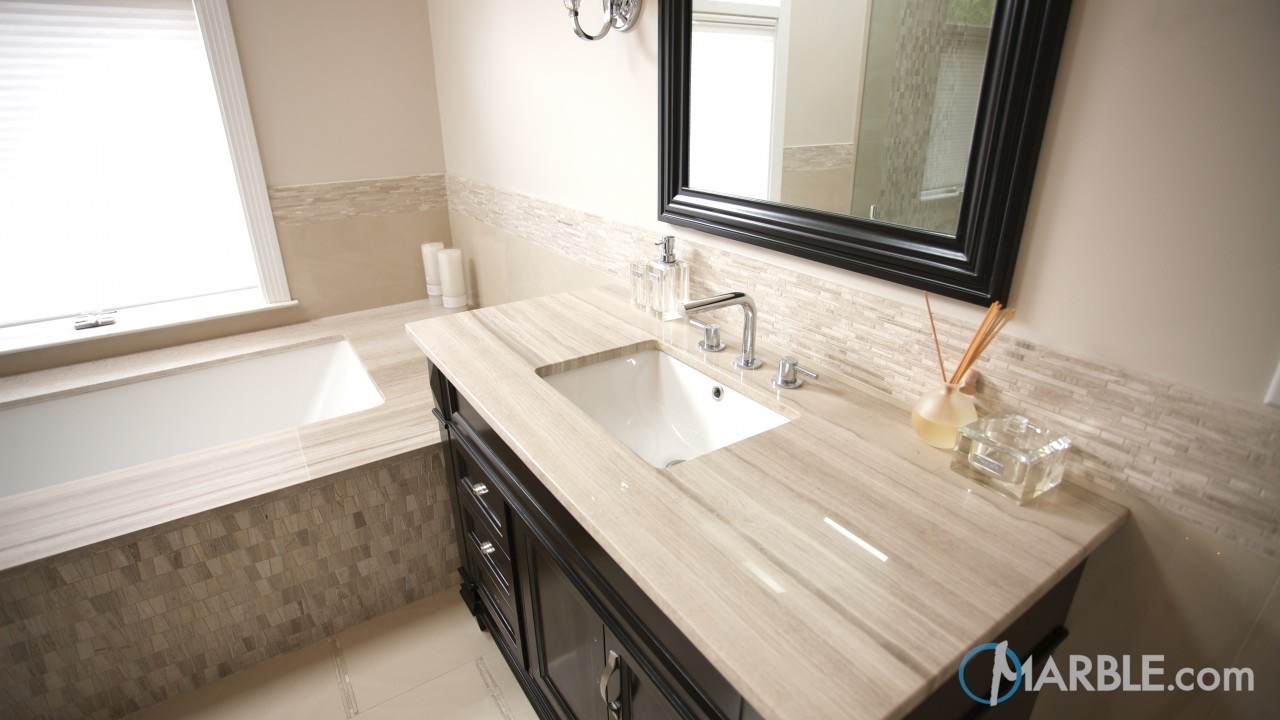 There are hundreds of natural stone color options that would be perfect for a bathroom that is designed using combinations of light blue, light grays, and soft greens. A neutral bathroom vanity top enhances the space and contributes to the tranquil environment. If you want a light granite vanity top, Aspen White granite and Viscont White granite are excellent choices.
The natural stone industry offers countless options for natural stone for the bathroom and other areas of the home.
When you want to create a unified look to your bathroom and a tranquil, serene environment that evokes calm, relaxed feelings at the beginning and end of your day, your choice of colors is especially important. Include light blues, soft greens, and light grays in your bathroom design to create your own private respite from the world.