Choose a Star Color for Your Room
by Dona Basu
Posted on March 26, 2018 07:00:00 AM
Tweet
---
Do you have a favorite color that reflects your personality and style? Is there a certain color that just makes you happy? Many people have a color they love, but are afraid to make one color the star of their decorating scheme.
However, decorating in one color does not ever have to be boring or overwhelming. One can select a star color and then compliment it with different shades, textures, and patterns. You will be surprised at the world of possibilities that can open up to you when you decide to select a star color. Luckily, the natural stone industry has many options that will complement any color of your choosing.
Granite is one the most popular materials for kitchen countertops and it's easy to see why it is in such high demand. It is a beautiful stone that comes in a wide variety of colors that will suit even the most stringent color palette. Everything else within the kitchen should be of the same scheme but in varying hues. A neutral color like beige or off-white can break up the monotony a bit. Try adding those colors in a small wall, pillows, or bar stools.
Blue Kitchen
The color blue can be both elegant and versatile. You can color your kitchen cabinets a sweet robin's egg blue, for an inspired vintage design. One can also do the cabinets in a deep navy for a bold pop of color that really makes a statement. Blue Bahia Granite countertops would pair well with both of these color variations. This stone is considered legendary for its amazing beauty. This striking blue stone has subtle gold and white specks that give it a lovely sense of movement. This granite will satisfy any blue lovers wildest dreams.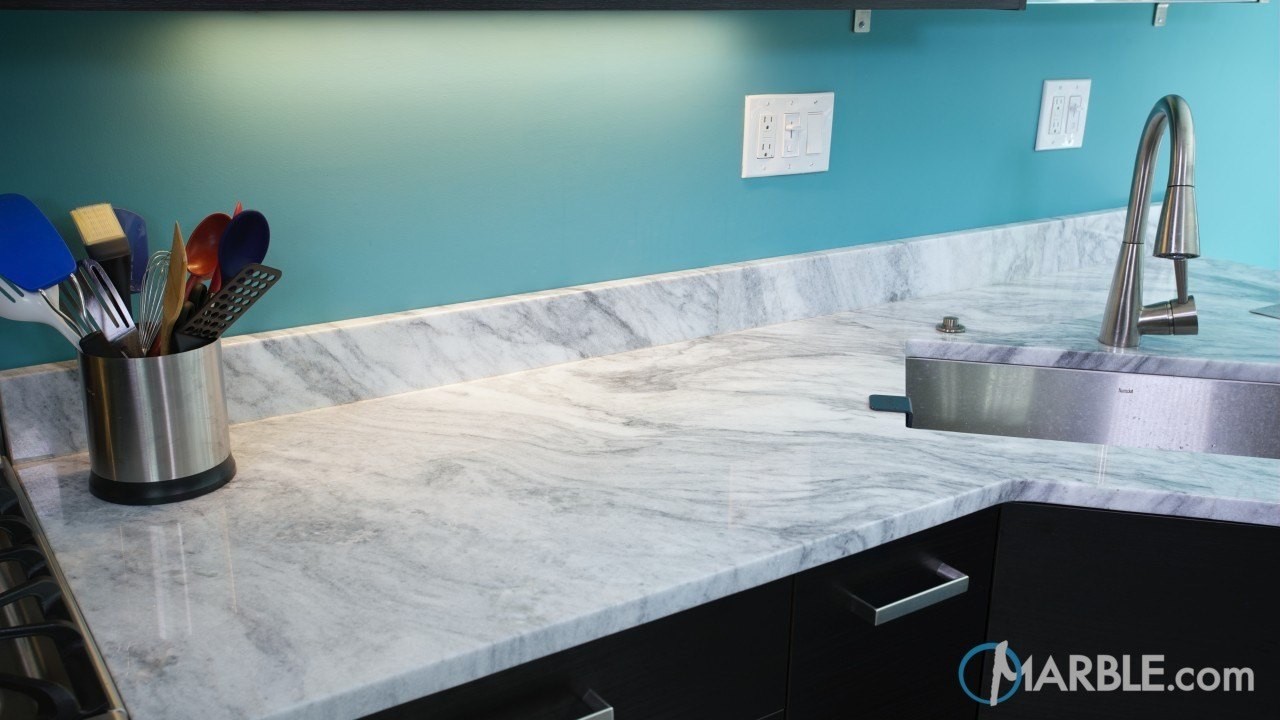 Classic White quartzite countertops break up the blue color in an all blue kitchen
Red Living Room
You are far from a shrinking violet and enjoy bold colors that celebrate the joy in life. You can do a beautiful fire engine red living room that will reflect your passionate nature. Paint the walls the boldest red that you dare. Then break up the color with elegant red floral or red striped furniture that will really enhance, but not overwhelm the room. A great accent for the red living room is a Red Bahia Granite
Fireplace surround. This is a beautiful red granite stone that contains white and black speckles. It will add some texture and elegance to your red-hot living room. Small amounts of beige or light browns will break up the red color and add calmness to your room.
Black Bathroom
Black can be a very sophisticated color choice for the bathroom. Black cabinets paired with a lovely black and white Spanish tile can take your bathroom décor to the next level. Black Thunder Granite is a great option for those who want to make black their star color. This is deeply veined granite that contains swirls of cream, gold, and gray. It will give a bit of softness and mystery to your bathroom. You can also accessorize your black bathroom with gray towels and accent pieces. Black and gray naturally complement each other to give you a beautiful sophisticated look.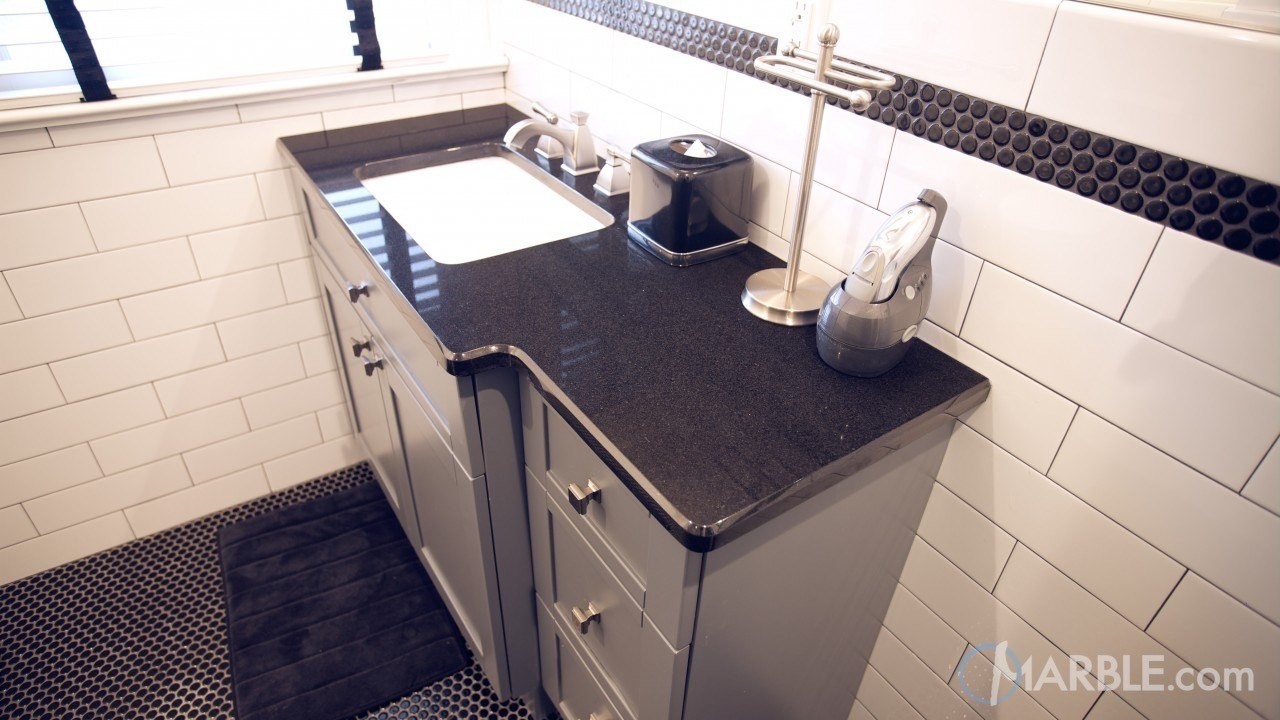 Black is the star color of this bathroom with Absolute Black granite countertops