Calacatta or Carrara: How Can You Tell the Difference?
Tweet
---
To the average homeowner, marble is just a nice material for their kitchen countertops or bathroom vanity tops. However, in the northern Italy, not all marbles are created equal, even if they're quarried from the same mountain. There are certain qualities that set each and every marble slab apart from each other.
The Basics of Natural Stones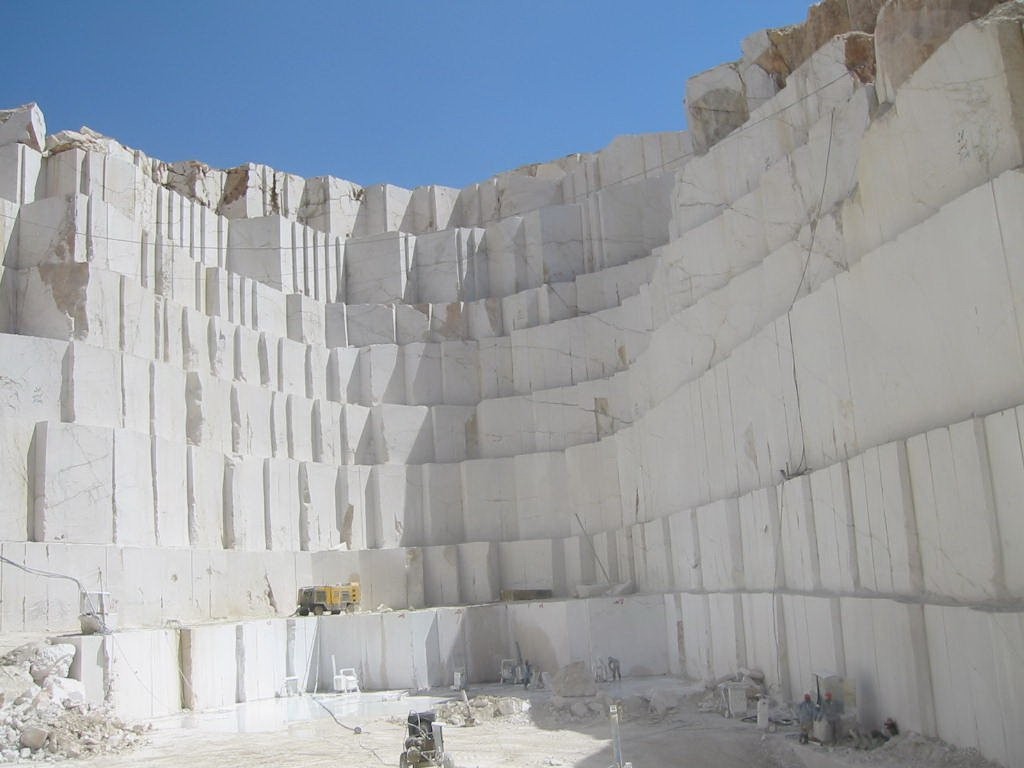 In 2017, the worldwide demand for luxurious natural stones is higher than it's ever been. Two of the most famous stones are Calacatta Marble and Carrara Marble. However, they are often misidentified. Since Calacatta Marble is typically more popular than Carrara, it's sometimes considered to be "better," although this is not the case. A crucial fact to understand about all marble slabs, and other natural stones, is that each and every slab is unique, since they are formed via natural processes. Because of this, every stone will vary.
In short, not all marbles are created equally.
The same mountain will produce certain stones that are unusable, but another batch could be the best quality in the world. The range is wide and it truly takes an expert to ensure that the best quality marbles are making their way onto your countertops. Luckily, many hard working quarry employees in Italy have dedicated their lives to picking out the most incredible slabs of Calacatta and Carrara Marble.
While there are standard factors to determine the value of marble, such as how white it is, the thickness of the veining, and the symmetry of the veining, the inherent value will rest in the eyes of the beholder. Most homeowners are just concerned with durability and apperance. Quite simply, if it looks good as their kitchen countertop or bathroom vanity top, they'll be overjoyed. Rarely does the average homeowner delve into the heritage of their countertop, but we implore you to do so! For those who want to further understand the differences between Calacatta Marble and Carrara Marble, we have all of your answers.
The Differences Between Calacatta and Carrara Marble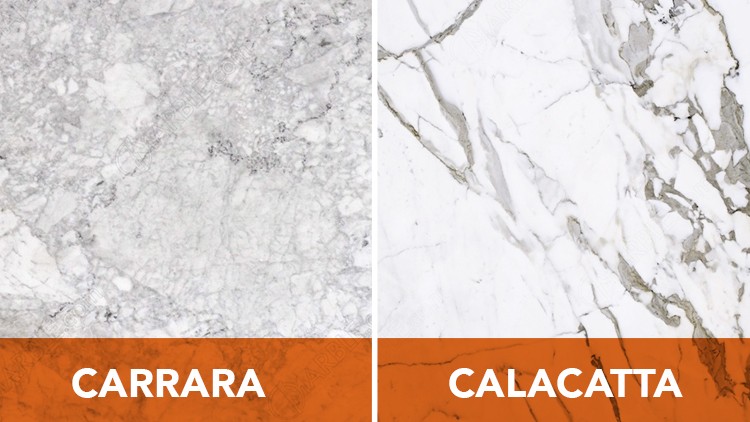 Origin and Rarity
First, let's address a common misconception. Although these marbles are both quarried in Carrara, Italy, they come from different areas of the mountain, which gives them distinct differences. They can only come from this exact region. Anything else is NOT White Calacatta or White Carrara. Because the production of these white marbles is fairly limited, and well-controlled by the quarry, they are both considered to be fairly rare, although Calacatta a little more so. Often, only long established, trusted names in the countertop industry, like Marble.com, can acquire these stones. Sometimes the waiting period can be over a year!
Apperance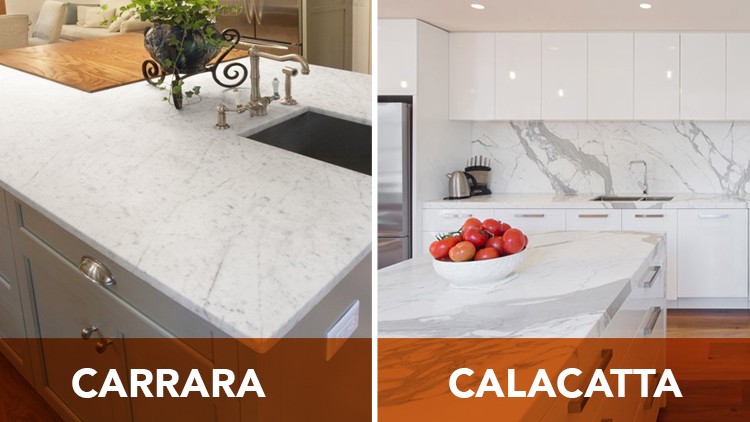 White Carrara tends to have "softer veining," while Calacatta marble normally contains very sharp and some times thick veining. White Calacatta is much whiter than Carrara. In fact, White Carrara can actually be greyish when compared side by side to Calacatta.
There are some different versions of both Calacatta and Carrara marbles. For example, Calacatta Oro typically features more gold, while Statuario is a Carrara with deeper, bold veining.
Cost
Carrara tends to be less expensive and more readily available. Calacatta is highly sought after and more rare because of its intrinsically whiter composition.
So, Which is Better?
In the end, depending on the style you like and your budget, both stones are excellent choices! We're not just saying that to say it. These are some of the finest materials in the world and both will make for breathtaking white marble countertops in any home. Serve what your project calls for. Perhaps you'll wind up with White Calacatta as your master bathroom vanity and White Carrara for your kitchen countertops. If it looks good, it is good!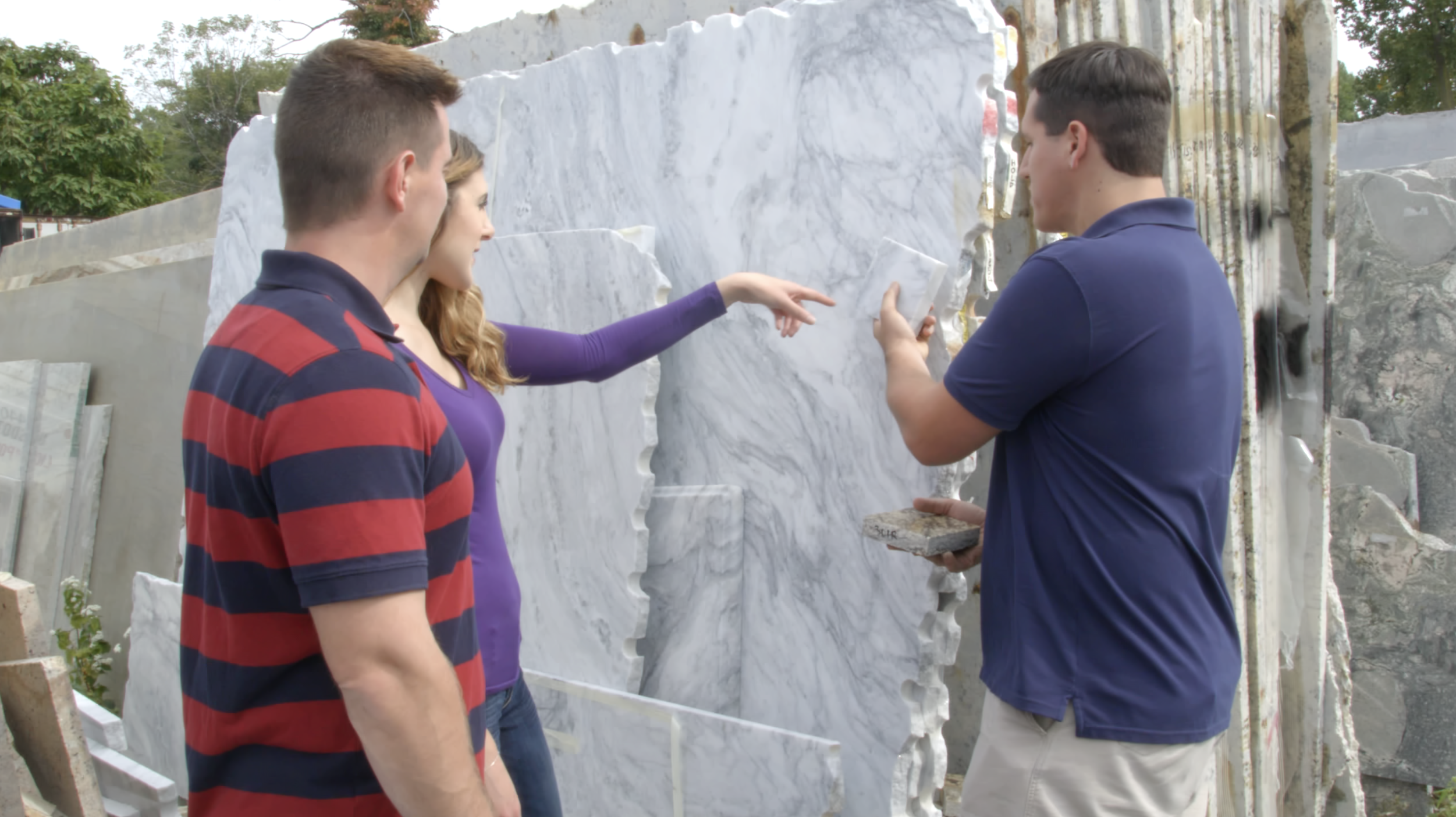 The unique advantage that Marble.com offers is that we carry a tremendous selection of white marble countertops. With over 200,000 slabs in over 2,000 different colors, we're sure to carry the countertop option that best fits your home. If you'd like to get a head start at seeing what will work in your interior design, using the Virtual Rooms available on House Tipster, is a great option. They're a fun and easy way to flesh out your interior design ideas, before committing to them.
If you have any further questions about the origins of your countertop, ask one of Marble.com's knowledgable sales representatives!