Add a touch of Vintage to your Kitchen
by Safaria Bell
Posted on November 17, 2017 07:00:00 AM
Tweet
---
When building your dream kitchen, there are no limitations to your craft. Today's kitchens couldn't be more modernized with bright Calacatta marble counters or impressive quartzite countertops. While others strive for more of the mainstream image, some of us find that retro look, strikingly reviving. Vintage appliances for a kitchen is not everyone's taste, but if you consider yourself old-fashioned, the stone material can help you re-create your kitchen into a beautiful, high-quality masterpiece.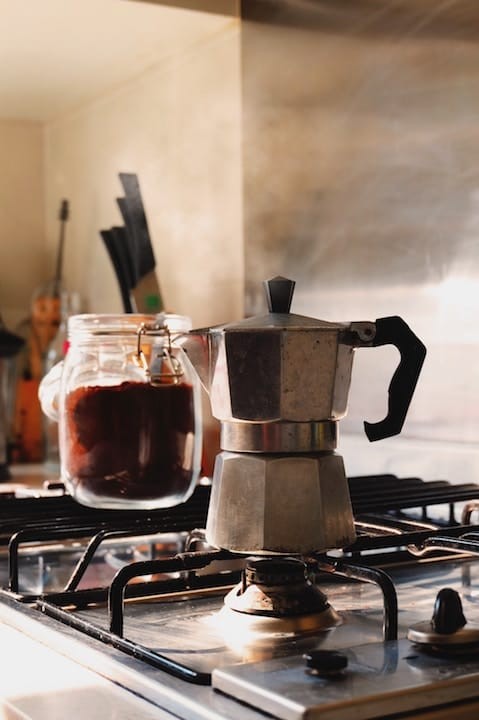 A tone of dark, antique colors is required when going for this sort of look. I suggest stones with neutral tones like brown Fantasy Brown quartzite and grey Aspen White granite for the stone colors. The countertops of a vintage kitchen exalt the whole atmosphere and should be well-presented with the perfect stone type.
If you're looking to keep it simple while being stylish at the same time, slate countertops are perfect and add a vintage look. Quartzite countertops, because there are so many options of stone colors available, could highlight the classic retro theme a vintage-lover would be going for.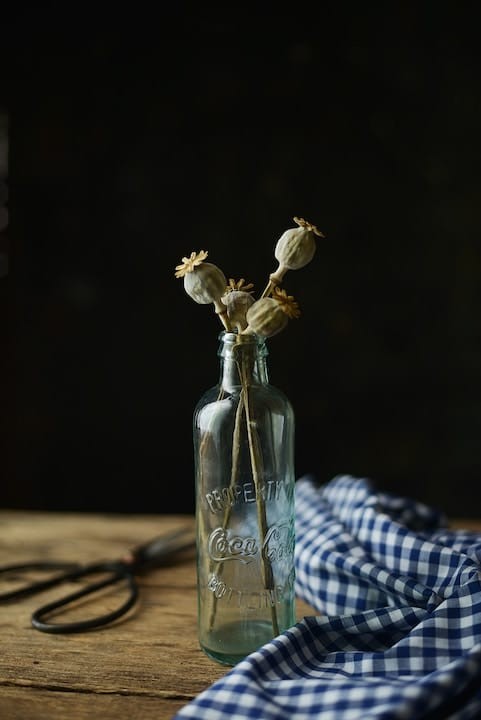 It's best to not overlook the details such as the door knobs and refrigerator. This too adds to the design of your vintage kitchen. A nice customized panel for the refrigerator will do just fine, preferably, bamboo for the color. Most vintage-style kitchens are outlined from a specific time. Restored refrigerators and other vintage appliances from the 1920s to 1950s can be extremely costly. But, customized appliance frames and panels without a doubt perfectly helps blend with the rest of the kitchens vibe. There is no compelling reason to put in an antique gas stove or a farmhouse sink to get that vintage look (unless you need to, obviously). You can recreate the style by including other vintage pieces, like antique chairs, dishes, containers, and curtains. Furthermore, entwining present day with vintage makes the style your own.
To achieve a successful throwback kitchen, you'll need natural wood grain cabinets to color coordinate with floors and countertops. Something like wood grain cabinets makes every kitchen look like a rustic log cabin. But if you don't have wood grain cabinets, painting them a color like sage or any pastel color would compliment the Fantasy Brown quartzite countertops. As for the backsplash, I think this should be concentrated on a bit more. It has to look good. Instead of matching stone materials, it's okay to think outside the box. I think travertine stone would give the backsplash that old world look. which would be right on key.
A standout amongst other approaches to make an old-fashioned kitchen is to present antique appliances—more specifically, a cookstove. Keep in mind, it's the little details that matter. From your kitchen rug to the drawer pulls, exchanging these bits of equipment out to something that fits with the style will help with your change of the space. Like Tupperware for example, this will give distinct retro vibes and as it's an incredible approach to adorn your kitchen too. It's simply one more component that will pay reverence to the vintage era.
I hope these tips will inspire a vintage-lover who is looking to take their kitchen back in time, and give them resourceful ways to make that big change! By tweaking the outer look of the appliances you already own and establishing the right color combinations, anyone can create the perfect vintage kitchen without fully remodeling it.