A guide to Natural stone Care and Cleaning
by Kevin Fritz
Posted on November 24, 2017 12:00:00 PM
Tweet
---
Your new natural stone has been installed and it looks brilliant. Now it's up to you to care for your investment and keep it looking as new as the day it arrived in your home.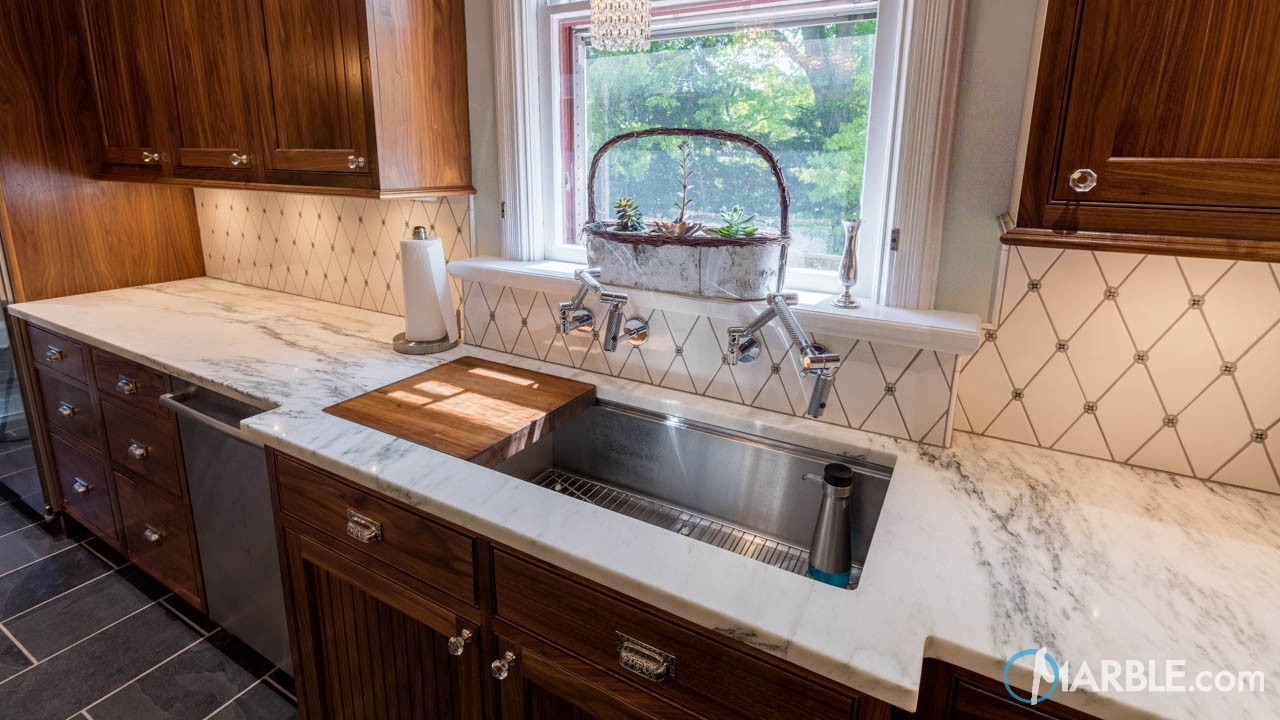 Whether you have a new granite fireplace surround, a Classic White quartzite bathroom vanity top displaying beautiful gray veining, or White marble counters, cleaning on a regular basis is a must in order to retain that 'wow' factor. Plus, when properly cleaned, stone colors tend to pop, presenting their pure beauty.
While the care and cleaning of natural stone are not difficult, you need to take heed to the advice and warnings of the natural stone industry when applying any type of cleaning fluid to your precious granite fireplace surround, quartzite countertops—and everything in between.
Beyond cleaning, follow the instructions of your installer, fabricator or slab yard owner about sealing. Some stones need regular sealing, some periodic, some not at all. Granite, for example, will need less sealing than a marble counter because of its density. Quartzite countertops are around the same density and require the same amount of sealing as granite. That is up to two times per year.
Let's look at the care and cleaning of the top three natural stones found in today's homes: granite, marble, and quartzite. For those who own a slab yard, consider joining Slab Market. Choose from a variety of stone colors and designs that can be found in these three representatives.
Granite
Granite is one of the strongest, durable stones Mother Nature produces. Because it can stand up to some of the busiest kitchens, granite countertops have become omnipresent in homes worldwide. Nonetheless, granite can still be scratched, so it must be cleaned with a non-abrasive cloth. Use a cleanser specifically formulated for granite.
Mr. Stone's (AGM) is effective against everyday dirt, grease, and oils and is ideal if you have a granite fireplace surround. For best results, spray directly on the surface of your marble or granite —or any natural stone—let sit for 15 seconds, then wipe with a paper towel or clean cloth. Moreover, AGM contains a small amount of sealer, so you add a little bit of protection each time you clean. If you find yourself without a granite cleaner, use mild dish soap and water, then dry well to eliminate any standing water.
Whether you use AGM or not, granite countertops should be sealed up to two times per year to help prevent staining or etching.
Remember, not all natural stone, especially granite, needs to be sealed. Take the water droplet test to find out. Dribble water onto the surface of your granite, wait a few minutes, the wipe dry. If the area seems darker, your stone is absorbing liquid and should be sealed or resealed. If not, you are good to go—for the time being.
Marble
A bit more care should be taken with marble due to its porosity. A limestone, marble contains high levels of calcium carbonate in the form of the mineral calcite, which means it is very sensitive to most off-the-shelf cleansers and home remedies. Avoid anything that contains chemicals, citrus, vinegar and other acidic liquids. That's why marble counters are not recommended for a high-traffic kitchen or outdoor applications as marble can stain and be affected by prolonged sun exposure. Beautiful white marble like the bold veiny Calacatta marble needs some extra TLC.
A cleanser like AGM or hot water are the only two methods that should be used to clean marble. Buff dry. In between cleanings, it is also important to mop up spills of any kind immediately so liquid does penetrate the stone.
Marble counters should be sealed up to four times per year. However, test whether a sealer is needed. An unnecessary application of sealer may not fully absorb into the stone, leaving behind a haze. Dupont StoneTech BulletProof Sealer is recommended to protect your marble.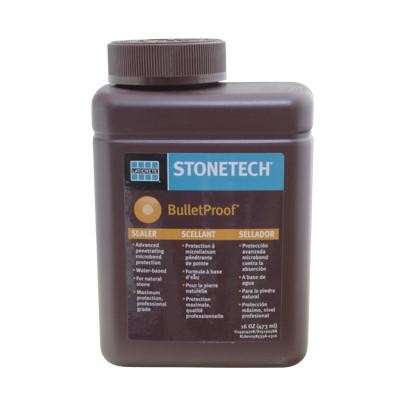 Quartzite
To reduce the risk of staining or etching, quartzite should be sealed twice a year because it can be porous, and without sealer acidic spills will absorb into the stone and cause etching.
Most quartzite has the look of marble, a là Classic White quartzite, but hearty like granite and also offers stone colors with red and pink hues. Mild detergent and a damp cloth is a safe alternative to Mr. Stone's All Granite and Marble Daily Cleaner on your quartzite countertops.
As with all natural stone, do not use vinegar or any store-bought cleanser that is not specifically designed for quartzite.