5 Unique Granite Countertop Colors
Tweet
---
Can't quite decide on the perfect color for your granite countertops?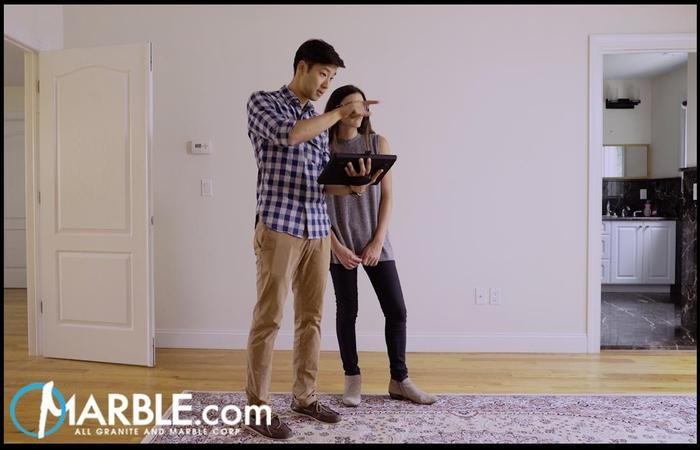 Don't feel bad; millions of others who've ventured into improving their homes have felt the same way. In fact, it's actually a really good objective to revisit your favorite granite countertop color options often. Prior to zeroing in on a final decision, that is. By all means, it may be a good idea to narrow it down to your top five desired stone colors. Then, take samples of the stone colors home from your slab yard. Placing each one on your kitchen countertop, or bathroom vanity, to get a realistic idea of how the entire space will look.
Altair Granite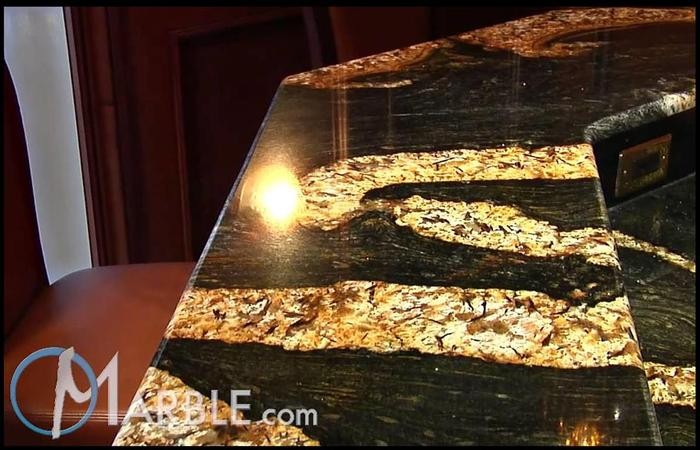 First and foremost, you are in for a real treat. Our natural stone industry experts, here at Marble.com, are eminently familiar with all stone colors. So here, we are sharing five of exotic stones we carry. These are just a few of our prestigious collection. I mean, it's not top secret or requires special clearance or anything. But, due to the exclusivity of these gorgeous stone colors, we consider them VIP status.
Just look at this bold and rich color, Altair Granite. Altair granite is best described as an alluring stone. In fact, Altair Granite stone slabs are black with dynamic waves of gold, red, and orange veins. This granite would make a desirable statement in any room in your home, especially in the man cave or a wet bar for your entertainment room.
Juparana Exotica Granite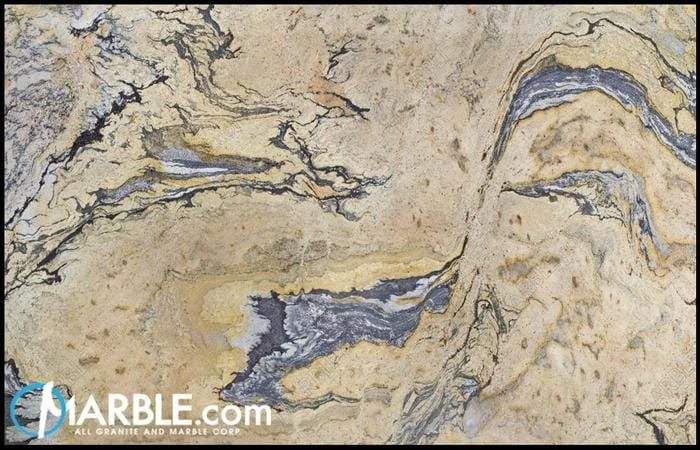 Next is our elegant Juparana Exotica Granite color. This one definitely takes your breath away. Additionally, Juparana Exotica comes all the way from the SlabMarket's Quarries in India. The coloring is typically yellow or tan. But, the showstopper is a combination of the deep gray and black veins. And if you are lucky, you can get a slab showcasing red speckles throughout. Ultimately, these slabs are popular choices for chic flooring and grand fireplace surrounds.
Lapidus Classic Granite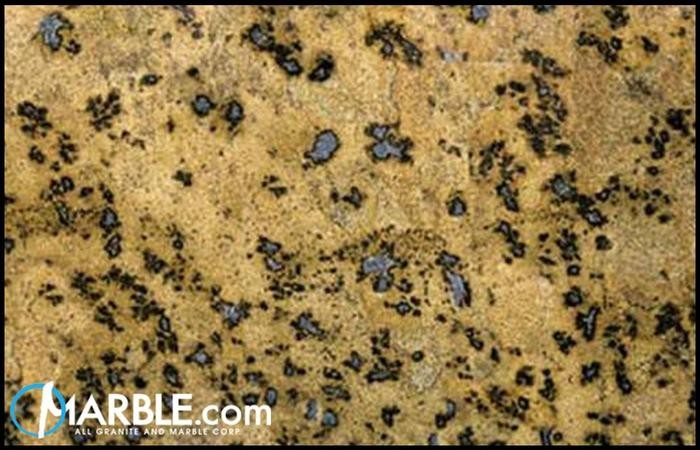 Third on our list is our Lapidus Classic Granite. With a very attractive light beige coloring, surely your family will rally together in the kitchen regularly. Not to mention customers often applauding the mild movement of black and orange specs, similar to the exotic rosettes on a leopard's fur. Most stones from the slab yard are purchased for kitchen countertops and bathroom vanities.
Peregrine C Granite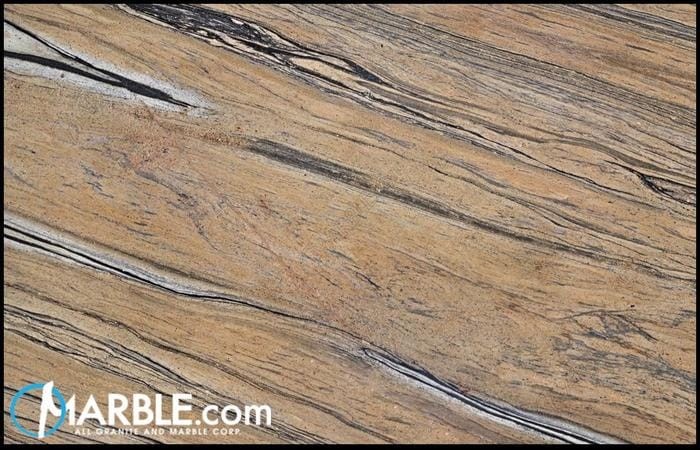 Then, we have the popular Peregrine C Granite. Peregrine C popularity stems from its light gold color and intricate black swirls. These veins give a wonderful sense of depth, and a touch of luxury. This is frequently bought for kitchen countertops, flooring, bathtub surrounding, landscaping statuette, and bathroom vanity projects.
Van Gogh Granite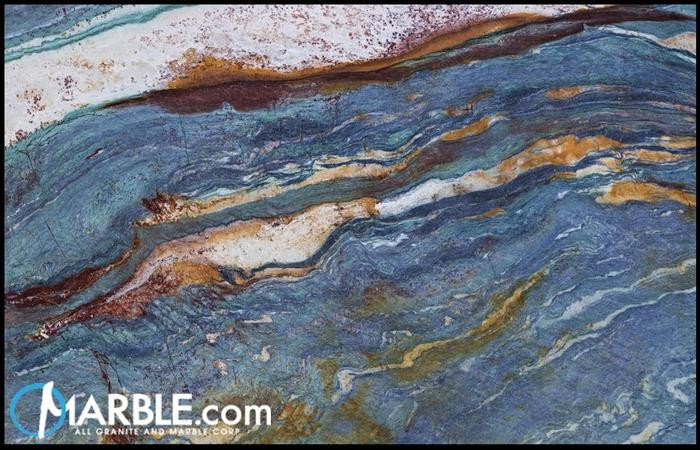 Last but not least, is the most compelling natural stone color. Specifically known for its unparalleled beauty is the Van Gogh Granite.