5 Must-Know Facts About Quartzite Countertops
Tweet
---
For those interested in updating their kitchen countertops or bathroom vanity top, there are plenty of choices beyond marble and granite countertops, and quartzite countertops are a leading alternative option. Quartzite counters have grown in popularity over the past decade and are commonly seen in stylish homes around the world. Interior designers love its fashionable appearance and homeowners will appreciate its rather durable nature. If you're considering a renovation for your kitchen or bathroom, here are some must-know facts about quartzite countertops.
Is Quartzite the Same as Quartz?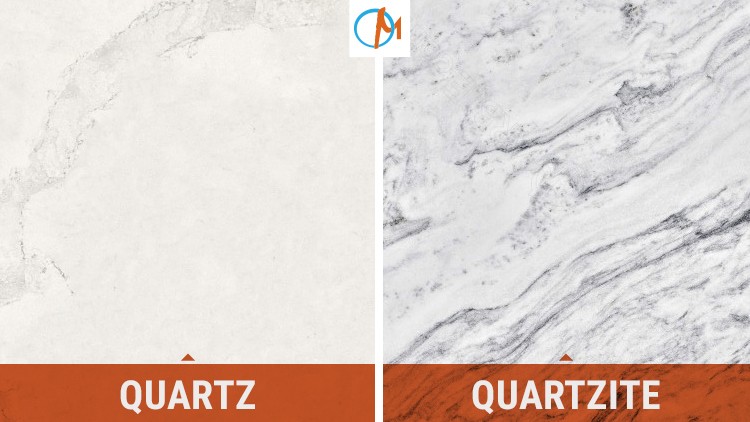 The short answer is no. Although their names are similar, quartzite is a natural stone, formed from metamorphic processes, similar to marble. Quartz on the other hand, is an engineered stone that consists of about 93% crushed quartz combined with about 7% polyester resin, which is a synthetic element. When comparing a quartzite and quartz countertop, you'll quickly notice a striking difference in appearance. Quartz countertops generally have a very consistent aesthetic because their design is mass-produced. Solid colors are very common among them, where as quartzite features natural variations associated with other quarried stones like marble. If you're interested in comparing more countertops, use the Comparison Tool available here.
How Durable is Quartzite?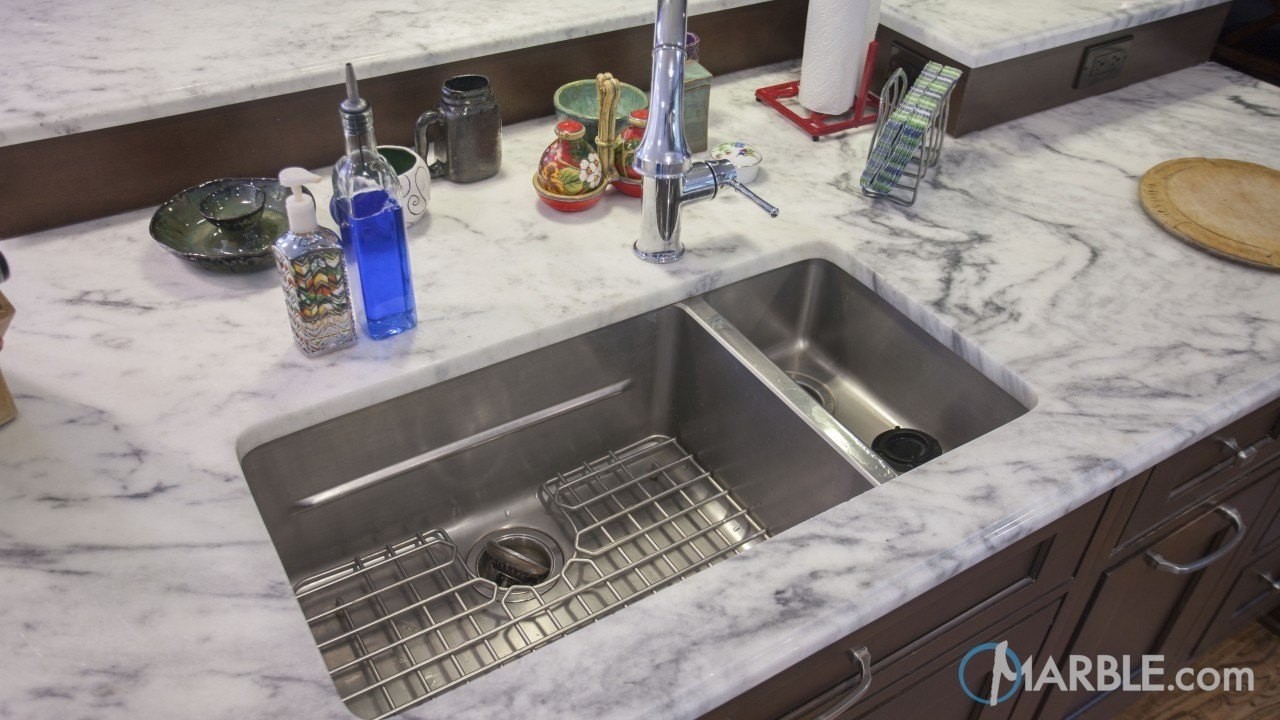 Quartzite is a naturally strong and very durable stone, which is relatively heat resistant. Quartzite is formed from the intense heat and pressure of metamorphism, which causes the quartz grains to compact and become tightly interwoven with each other, resulting in very hard and dense countertop option. The durability of quartzite countertops is generally believed to be between most marble and granite varieties. It's often a more durable option than marble for areas that will experience a decent amount of traffic, like busy kitchens. Quartzite counters are also a great option for bathroom vanity tops, in both master and guest bathrooms.
What Colors Does Quartzite Come In?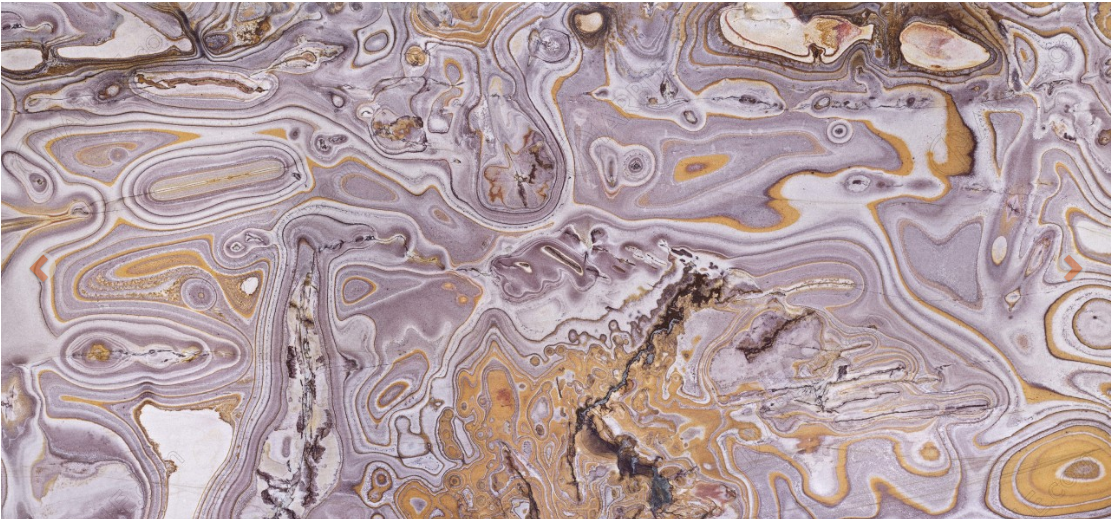 Quartzite is primarily seen in white or grey, and because of that, interior designers and homeowners often use it as a substitute for marble counters. Classic White Quartzite is one of the most popular options we carry at Marble.com. It's a stunning stone with dark veining that looks incredible in modern kitchen applications. It pairs perfectly with stainless steel appliances, and helps to make a smaller kitchen appear larger. Many other exotic colors are available, as well. Colors ranging from blue, to emerald, violet, and brown are all available.
Is All Quartzite Really Quartzite?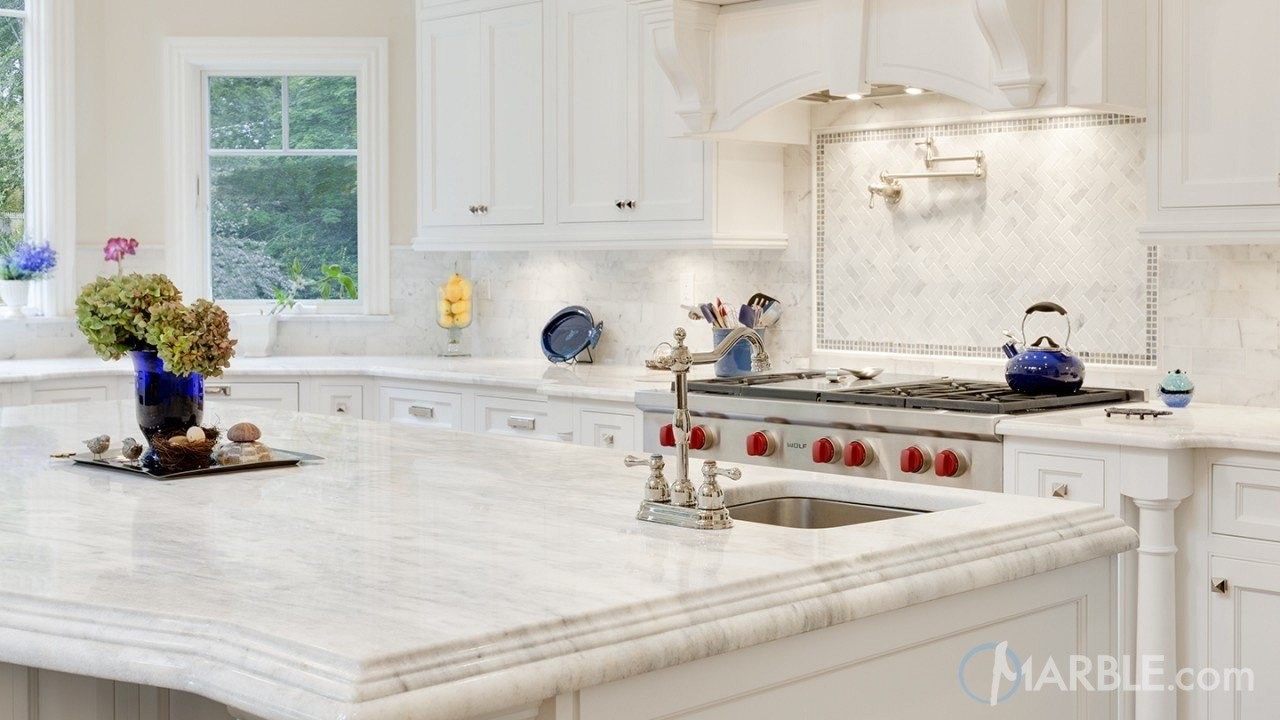 Quartzite sometimes comes under question from various blogs around the Internet because there are some varieties that appear to be very similar to white marble. It is true that there are both "hard" and "soft" types of quartzite, and being aware of what stone you're choosing is important. Luckily, our sales team at Marble.com is highly informed and can make sure that you get the countertop option that's best for your project.
Where Can You Find Quartzite Countertops?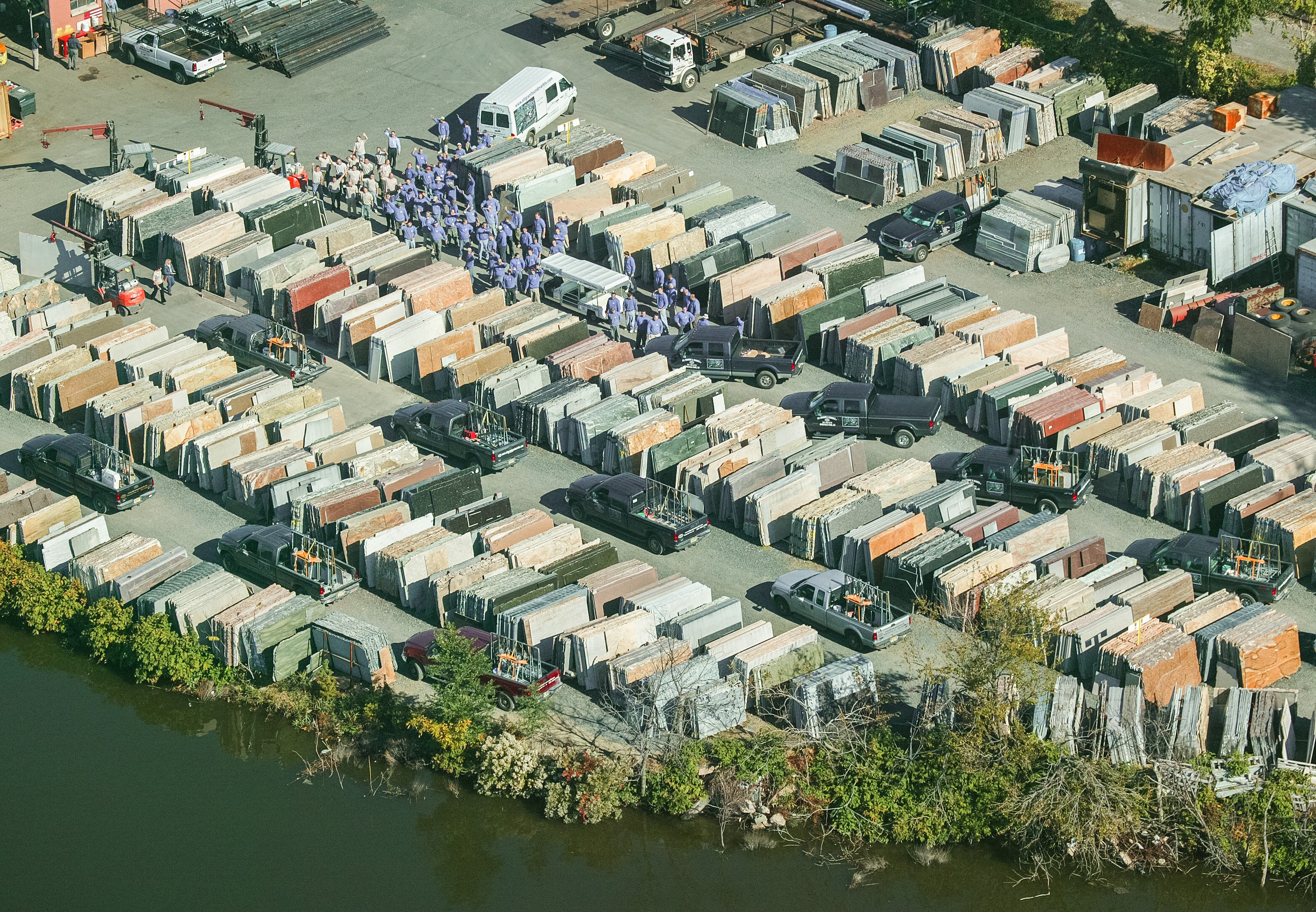 Once you decide that quartzite is right for your renovation, Marble.com is the perfect place to visit for getting your new countertops. We have over 200,000 slabs of natural stones in over 2,000 different colors, including one of the largest selection of quartzite among local countertop companies. We carry a wide range of different quartzite options, including Classic White Quartzite, Azul Macaubas, Fantasy Brown Quartzite, White Macaubas, Picasso Quartzite, Emerald Dark Quartzite, and more!
If you've yet to determine if the style of quartzite is right for your home, use this amazing Virtual Interior Design tool to get a better idea!