What are some Ergonomic Tips for Kitchen Design?
by Ann Kent
Posted on December 20, 2017 12:00:00 PM
Tweet
---
Ergonomics is a science concerned with designing and arranging things that people use in daily life to result in people and things interacting efficiently and safely. Ergonomic design is fundamental to kitchen design as it dictates a proper flow within a kitchen in terms of safety and overall functionality. A kitchen should be designed to promote productivity and you should fully maximize the potential of a space whether it is a large expansive kitchen or a small one.
You can use an online design tool or you can use a simple pad of paper to best sketch out the layout of your kitchen. Kitchen islands, peninsulas and even floating kitchen islands can be incorporated into your kitchen design to promote efficiency and productivity.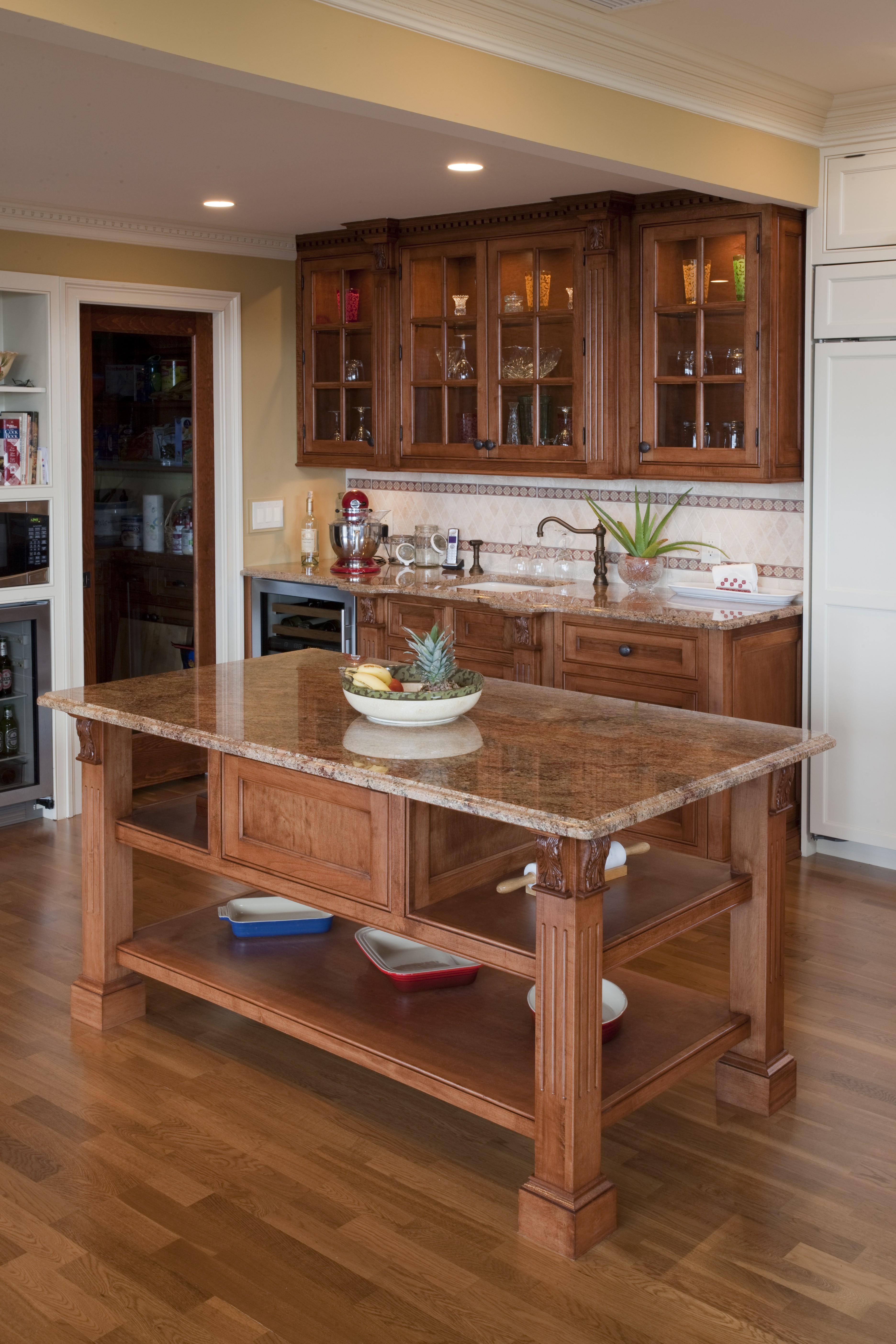 The natural stone industry continues to see a high demand for granite, marble, and quartzite countertops regardless of the shape and size of a kitchen. Kitchen islands can help set the tone of a kitchen and set up an ergonomic flow that keeps kids away from the hot stove and potential spills while still providing a space for kids in the kitchen. A pair of bar stools on one side of an expansive Ivory fantasy granite Kitchen Island or Classic White quartzite countertop is a welcoming addition to any kitchen. Larger kitchens can also add a separate island devoted to preparation and ideally incorporate a prep sink. This will reduce the amount of time you have to spend going from the prep area to the main kitchen sink.
It is important to pay attention to countertop height rather than simply installing a standard height counter throughout your kitchen. A lower counter height should be added to the kitchen plan to be devoted to food preparation while other counters can be higher and designated for serving items. If you are creating a custom kitchen and are only 5 ft. tall, you should consider making your cabinets meet your proper chopping height to reduce injuries and increase your own personal comfort.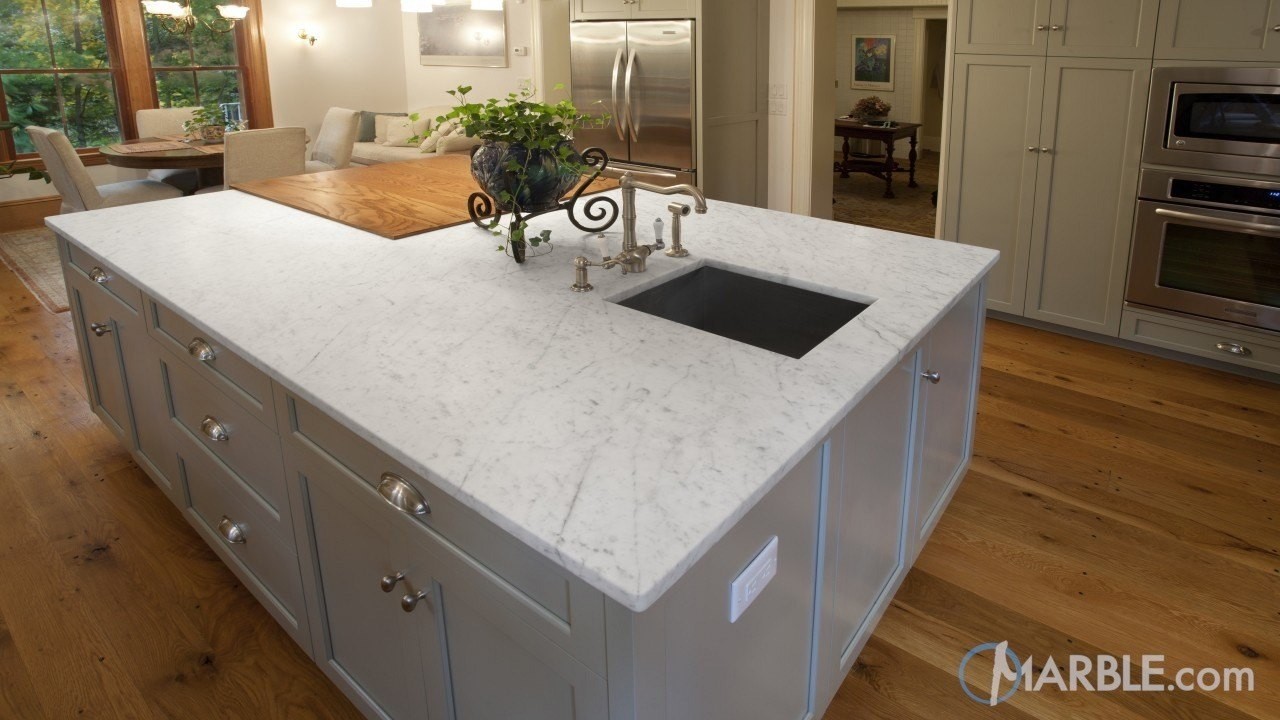 Double-tiered kitchen islands also help to separate the hot foods and preparation from the rest of the people within the kitchen, whether they are young children or friends joining for dinner and socializing while you prep meals. The separation of the double-tiered island not only protects your guests from potential burns but also helps to separate the food from your guests and creates a barrier for germs as you prepare your food.
When determining the type of material for your kitchen countertops, you should investigate all the available stones on the market. Each type of stone whether it is Tan brown granite or a dark and rich Ubatuba granite comes with a unique feel and design. Light stones like Viscont white granite and Classic White quartzite remain popular, but there is still a huge demand for dark stones in the natural stone industry with granite and quartzite as popular choices for their strong and resilient nature. Marble requires sealing up to 4 times a year whereas granite and quartzite only need to be sealed 1-2 times a year. Many homeowners choose to incorporate both light and dark countertops within their kitchens to add a pop of contrast.
Ergonomic kitchen design requires that you pay extra attention to the flooring to ensure that your kitchen is a safe, comfortable, and functional place to stand and cook. Instead of installing tile floors, consider softer materials like wood, cork, and rubber. There are also gel type mats available on the market that can provide a better surface for standing during long periods of time.
Your cabinetry is another way to add a touch of ergonomic design to your kitchen. Pull out drawers can help to maximize the available storage space and prevent losing things in the back of a cabinet. You can add in Lazy Susan's and other storage hacks to help keep the kitchen organized and most important, functional.
Ergonomic design meets the needs of most homeowners, as we are all looking for a way to create a functional, comfortable and safe kitchen environment. After all, the kitchen is where a lot of us spend a lot of time.